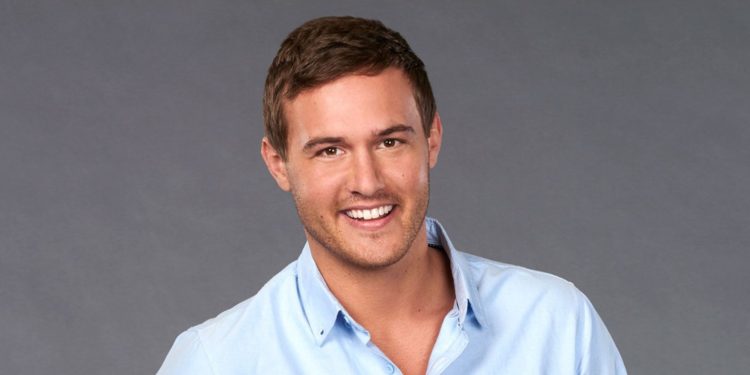 If you roll your eyes when you see that another reality TV star is trending you might be getting just as tired of the stories and 'news' as anyone else. Truthfully some of them are worth more than the media and fans might think at times, but then there are some you have to wonder about when it comes to their 'fame'. Peter Weber doesn't seem like a bad guy to be honest, on paper he sounds like another individual that's doing what he can to earn a living and make his way in the world. It's when you get a little deeper into why he's reached his supposed 15 minutes of fame that you might get a bit suspicious of how he got there and why he was allowed to stick around for a while. It's nothing too bad to be honest but at the same time it seems a little scandalous at the outset considering that some folks might do just about anything to get on TV.
Here are a few things about Peter you might not have known.
10. He does have an impressive following on social media.
Peter has about a million followers on Instagram alone so there's no telling just how many he has overall unless one goes and looks. But given that Instagram seems to be one of the big and very popular platforms it would be easy to assume if one's numbers are big there then their level of exposure is already pretty impressive.
9. His ex-girlfriend accused him of dumping her to be on The Bachelorette.
This has been a big deal on the internet at this time since it really brings into question his character of lack thereof if she's telling the complete truth. The kind of person that would dump someone to go on TV and try to woo another woman is a person that might be capable of a lot of things. But again, it's her word against his and vice versa so it's hard to know for certain.
8. It sounds like he was genuinely shocked that he was dumped from the show.
When he didn't get the rose it sounds like he was about ready to start crying or at the very least ask her why this happened and what went wrong. He's watched the show hopefully or at least knows how it goes and that there's a chance that he might not get picked, right?
7. He's a pilot with Delta Airlines.
Following in his father's footsteps he did become a pilot in 2018 and has been enjoying himself since it would sound like since this is something he's been wanting to do for a while and is proud to have reached his goal.
6. Peter is in his late 20s at this time.
This is still plenty young to find someone that he can be with and start a life with, though the life of a pilot is one that's spent away from home quite often it would seem since the nature of the job isn't to sit still after all.
5. He hasn't bothered to make his net worth public.
He might be seen as a reality TV star but in truth he's got a long way to go to really be recognized as anything other than one of the guys that showed up on The Bachelorette. To fans of the show he might be someone but to anyone else he's just another face in the crowd.
4. If not for The Bacholerette a lot of people might not know who he is.
Being a reality 'star' usually means that you have half of an audience that hates you and half that will stick up for you no matter what you do or say because as so many seem to see it, stars get to do and say what they want since they've earned that privilege. Yeah, it's safe to say that he's not quite up to that level.
3. It sounds as though he still lives at home with his parents.
People are bound to say a lot about this since a person in their 20s living at home with their folks could have a few reasons for not wanting to move out. But at some point and time it's considered normal, polite, expected, use whatever word you want, for a person to move out of their folks' home and get on with their lives.
2. His younger brother is also a pilot.
This definitely runs in the family it would seem, but his brother is also a flight instructor it sounds like.
1. There might be a pretty good reason why he was dumped from The Bachelorette.
Considering that the Bachelorette actually saw that he lived with his folks and she'd already expressed that she wanted a man she could raise a family with, meaning that he might have his own home, it seems that this could have had something to do with him getting the boot. It's possible.
Hopefully his career keeps moving along.