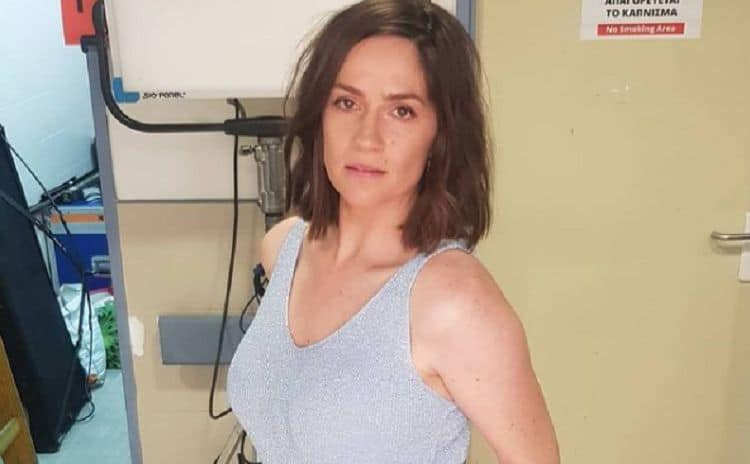 Tali Sharon has been acting professionally for nearly 20 years. She has become quite well known in her home country of Israel and other parts of the world. However, it wasn't until recently that she started to get attention in the United States. Her role in the Netflix series Hit & Run gave American viewers a taste of what they've been missing out on. Tali's pure talent and undeniable on-screen presence is something you don't see every day. Although it's unclear if she plans to work on American projects, she has definitely shown that she has what it takes to captivate people from all over the world. Continue reading to learn 10 things you didn't know about Tali Sharon.
1. She Is Jewish
Tali was born in Israel and raised in a Jewish household. Her faith continues to play an important role in her life. During an interview on YouTube, Tali talked about her love for Jewish traditions and shared that she makes it a point to celebrate many Jewish rituals in her household.
2. She Has Almost 30 Acting Credits
Since making her first on-screen appearance in 2003, Tali has worked incredibly hard to build a successful career. According to her IMDB page, she currently has 27 acting credits. She doesn't have any upcoming projects at the moment, but we know that we haven't seen the last of her on our screens.
3. She Loves Spending Time Outdoors
Just because Tali is an international star doesn't mean that she's caught up in the glitz and glamour of the entertainment industry. She is the kind of person who prefers the simple things in life and that includes spending time with nature. She loves being outdoors and she looks forward to any chance she gets to explore her surroundings.
4. She Is A Mother
To the world, Tali may be a talented actress, but when she's at home she's simply mom. Being a mom appears to be her favorite thing in the world and she loves spending as much time with her children as she can. Balancing a busy career with life at home probably isn't easy, but Tali manages to make it work.
5. She Started An Acting Studio
Tali doesn't just love sharing her talent through her own work, but she also likes to give other actors opportunities to share their work, too. She is the founder of an acting studio where actors can participate in workshops and put on performances. At the moment, the studio accepts both children and adults.
6. She's A Positive Person
Maintaining a positive attitude isn't always an easy thing to do in general. It's even harder when you work in an industry where you're constantly forced to deal with rejection. Despite all of that, though, Tali appears to be a very positive person who tries to see the good in every situation.
7. It's Unclear If She's Had Formal Acting Training
There are some actors who prefer to jump right into the world of auditions while others want to sharpen their skills in a classroom setting. No matter which path a person takes, they can still have a successful outcome. We weren't able to find any information on what inspired Tali to start acting in the first place. Additionally, we didn't see any mention of her having gone to acting school.
8. She Has Theater Experience
Tali is most well known for the work that she's done on the screen. However, like lots of other actors, Tali will always have a special place in her heart for the stage. She has done theater work over the years although we could not find a list of all of her stage credits. In recent years, however, it appears that most of her focus has been on on-screen opportunities.
9. She Loves Art
Tali doesn't just love being a part of the creative process, she also loves enjoying other people's creations. Based on some of her Instagram posts, it's clear that she is a big fan of the visual arts. She loves paintings and sketches. Although it doesn't appear that she paints or draws, she has a brother named Yuval who is a painter.
10. She Is Very Active On Social Media
Anyone who wants to follow Tali on social media will be happy to know that she's a very active Instagram user. She posts a wide variety of content that includes images from her personal life and things related to her work. She also uses her Instagram account as a place to highlight the social issues that are important to her.