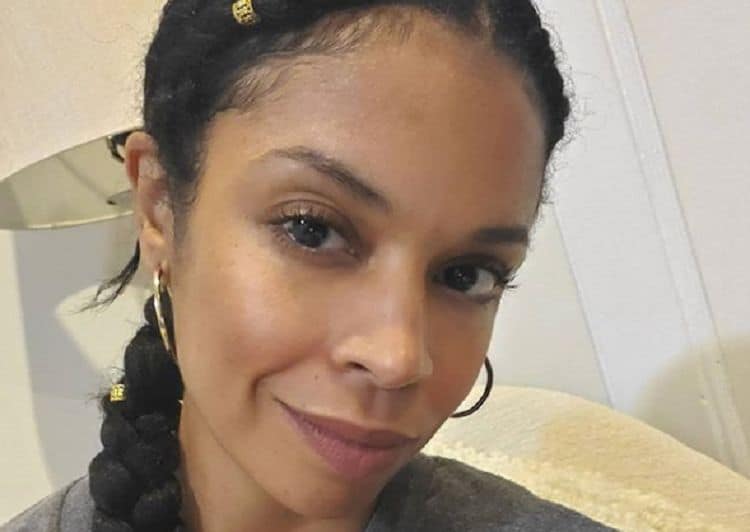 Susan Kelechi Watson is an American actress of Jamaican heritage who was born in New York on November 11, 1981. She began her acting career in 2004, and she has worked in theater, film, and television. Watson is best known for playing Janet in 'Louie' and for her role as Beth Randall in 'This Is Us'. Although she is relatively well-known, there are still plenty of facts that people do not know about this talented actress. Here are 10 things that you probably didn't know about Susan Kelechi Watson.
1. She Has a Masters Degree
Watson studied at Howard University in Washington D.C. to obtain her Bachelor of Fine Arts degree. She then furthered her education by attending the Tisch School of Arts Graduate Acting Program to receive her Master of Fine Arts degree.
2. She Was Originally a Theater Actress
Susan Kelechi Watson studied to become a theater actress. Prior to working in television and film, she appeared in many theater productions, including 'Core Values', 'Marley', 'The Story', and 'A Raisin in the Sun'. As a member of the Roundabout Theater Company, she also had a role in 'A Naked Girl on the Appian Way' on Broadway in 2005. Theater acting remains her first love as an actress.
3. She Enjoys Yoga and Meditation
In an interview with Good Housekeeping, Susan Kelechi Watson said that she enjoys yoga and meditation. She likes to start each day with around 20 minutes of meditation so that she can start the day with stillness and relaxation. She believes that this helps her to map out the direction of her day. She enjoys the flexibility that yoga gives her, and says that she hopes she still does yoga regularly when she is old to keep her young.
4. She is Prone to Tears
Watson is a very emotional person that is prone to tears. Of all the cast of 'This is Us', she is the one that is most likely to cry at an emotional scene. One of her castmates said that he wanted to take her to see 'A Star Is Born'. He had seen the film twice and thought it would make Susan cry, so he wanted to witness this happen. Kelechi Watson's son saw her showing her tearful side for the first time when they watched the animation film 'Inside Out' Together. She said he looked at her as though she was totally crazy.
5. Dance is an Important Part of Her Life
According to People, dance is an important part of Susan Kelechi Watson's life. She began dancing as a child and still enjoys dancing now. She feels it allows her to express herself through movement instead of words. When she was younger, she studied ballet, tap, modern, jazz, Caribbean, Brazillian, and African dance forms. She is particularly passionate about ballet. In 'This Is Us', her character Beth becomes a dance teacher. In an episode called 'Our Little Island Girl', she was offered a double to complete the dance scenes for her. She decided instead to put in the work to perform the routines herself.
6. She Has Known Sterling K. Brown for Many years
It is little wonder that Susan Kelechi Watson and Sterling K. Brown have such great chemistry on screen as they have known each other for many years. Thy first met when they were both students and they chare the same training background, says Heavy.
7. Watson Is Making Her Feature Film Debut Alongside Tom Hanks
Although she has had some small roles in films and she has had long-running parts in television series, Susan Kelechi Watson had not played a major role in a feature film until now. She is making her feature film debut in 'A Beautiful Day in the Neighborhood', which is set for release in November 2019. This movie is a biographical drama that is based on the Esquire Article 'Can You Say…Hero?' by Tom Juno. The film is directed by Marielle Heller and is written by Noah Harpster and Micah Fitzeman-Blue. Matthew Rhys plays the Lloyd Vogel, who is based on Tom Juno with Watson playing his wife Andrea Vogel. Tom Hanks, Chris Cooper, Enrico Colatoni, and Maryann Plunkett also star in this movie.
8. She is Engaged to Jaime Lincoln Smith
CNN reported that Susan Kelechi Watson is engaged to Jaime Lincoln Smith. They made the announcement in early September 2019. Watson posted a picture of her impressive engagement ring on her Twitter profile. Within hours of posting the picture, her tweet had received more than 56,000 likes and more than 1,300 comments of congratulations. Jaime Lincoln Smith is also an actor, and he is best known for his roles in 'Grand Theft Auto V' and 'Law & Order'. The couple both posted on social media with the caption 'Forever Ever'.
9. She Studied for a Scholarship in London
Susan Kelechi Watson spent some time in London as she received a scholarship to study Shakespeare with a London theater company. She was selected to receive this scholarship by Denzel Washington and Phylicia Rashad, says IMDB. In a bizarre twist of fate, Phylicia Rashad was cast as Beth Randall's mother in 'This Is Us'.
10. She Prefers New York to Los Angeles
Watson was born and raised in New York City but moved to Los Angeles as an adult for work. Although she got plenty of work in television series while living in Los Angeles, she decided to return to her home city. After returning to New York City, she continued to get plenty of work, and this included some roles in theater productions. As her main passion is for theater acting, she feels that New York is a better fit for her, and she prefers living in this city to living in Los Angeles.
Tell us what's wrong with this post? How could we improve it? :)
Let us improve this post!