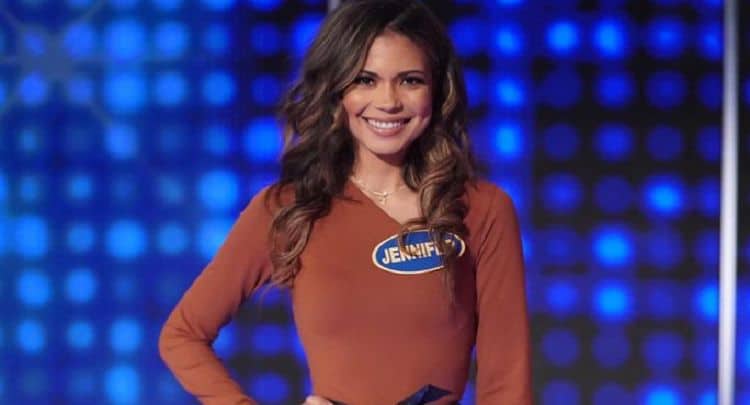 Jennifer Freeman has spent more than half of her life in the Hollywood spotlight. She's been acting since she was a teenager back in the year 2000, and she continues to work regularly. She didn't fall victim to the child-acting curse that does strike so many child actors, and she's thriving. Her fans love to see her taken on new roles, and she's widely revered for her roles in hit shows like "My Wife and Kids," as well as "You Got Served," among others. She's talented, and her fans always look to see what she's doing next.
1. She's an 80s Girl
She's born and raised in the best decade of all. She was born on October 20, 1985. She got to enjoy a real childhood where she likely spent more time outdoors playing with her sisters and her imagination. She probably played with her neighborhood friends until the sun began to set, and she likely spent a great deal of her own time focused on being a kid before the internet took over everyone's lives.
2. She's From California
When Jennifer Freeman was a child, she was a California girl. She still is from what we can tell. She was born and raised in Long Beach, California. It's a desirable area with a lot to offer a child who wants to have fun and participate in sports and activities, and it's a great place to raise a family.
3. She's Been in Many Shows
She might be a talented actress with some major roles to her name, but we also forget that she's been in many of the shows we grew up with. She had small roles in hit shows on the Disney Channel such as "Lizzie McGuire," and she was part of "The OC," for a moment. She was also a character in "7th Heaven," and in many other works.
4. She is a Model
She's also a model. No one should find this surprising considering how lovely she is. She is a spokesmodel for Neutrogena, and we can see why. She's got the fresh, youthful face that everyone wants to achieve. She's a natural for a modeling campaign like this one.
5. She is an Author
Is there a thing she cannot do? So far, the answer is no. Jennifer Freeman can do it all. When she's not modeling her gorgeous skin or showing off her acting skills, she's busy writing. She authored her own book. It's called "Journey to Loving Yourself," and it's easily findable in both bookstores and online.
6. TV Guide Recognized Her
Back when she was a fresh new face in Hollywood, the powers that be took notice. The people over at TV Guide recognized something in her, and they shared it with the world. She was named one of the TV Guide Top 10 Hot Teens to watch.
7. She is Divorced
In her personal life, she's had a few ups and downs. She married a basketball player back in 2009. She was all of 19 when they wed, and she wanted to see if she could make things work. His name is Earl Watson. They were married approximately a year when they separated. The couple did reconcile a year after that in 2011, and they made it work another four years. They ended up divorcing in 2015.
8. She's a Mom
Despite the failed marriage between her and her ex-husband, they did have a daughter together. They welcomed their little girl, but they didn't stay together for the sake of her. They knew it wasn't a healthy relationship in which to raise a child, so they went their separate ways. She is a doting mother who loves her daughter.
9. She Has Twin Sisters
She's not a twin, but Jennifer Freeman's sisters are twins. We aren't sure if they are identical or if they are fraternal, but it's cool to grow up in a household with a set of twins. Nothing is ever boring, there is always someone to play with, and the excitement is always palpable. We imagine they had some fun with that.
10. Her Mother is a Hero
Her mother is a nurse, and that makes her a hero. She spends her days and nights working with patients who need her care and expertise, and she's someone worth looking up to. She's a role model to her kids, and we have no doubt that Jennifer learned much of her work ethic and her life skills from her mother – and her father, of course.