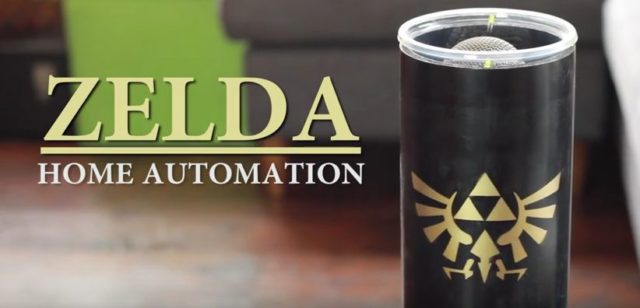 There's no doubt that with the arrival of Nintendo Switch and The Legend of Zelda: Breath of the Wild that fans are pumped. Not only are existing Zelda fans obsessed with the game but there's an entirely new legion of fans that Zelda's picked up too. While I can't say it's reached Pokemon GO status, I will say that I personally think no "game" or any kind of "system" has gotten as much attention as Switch and Zelda have recently. Naturally when there's a ton of buzz you're going to see some interesting things out there created by fans. From fan art, to fan made videos and trailers, to specialized products on Etsy, the world is limitless for Zelda tributes.
But nothing could have prepared me for the lengths that this super Zelda fan went. Put it this way, you can tell someone is a super fan when they take something fairly simple and convenient and spend vast amounts of time (and money) making it complex and inconvenient so that it aligns with their fandom. Such is the case with this guy, who built a Raspberry Pi-based home automation system that responds to songs played on an ocarina.
You have to admit this system is extremely impressive. The only issue is that you have to carry that thing around with you everywhere. But please don't let that dissuade you from watching the video. If this guy doesn't already have a job in electronics or home improvement, he certainly deserves one.
Tell us what's wrong with this post? How could we improve it? :)
Let us improve this post!