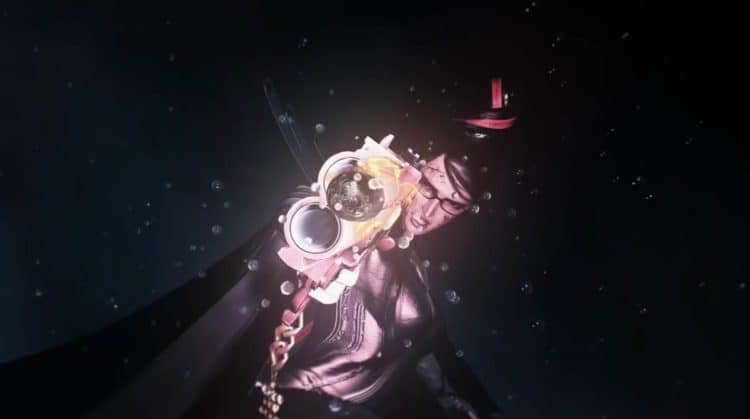 Bayonetta fans should know that Bayonetta 3 is indeed being made. Moreover, while some Bayonetta fans have been concerned about a potential cancellation of the project because of the recent departure of the Bayonetta 2 director Yusuke Hashimoto, Nintendo has confirmed that Bayonetta 3 is still being made. Unfortunately, there isn't a great deal of information that has been released about the project at this point in time, which might have contributed to some of the speculation.
What Do We Actually Know About Bayonetta 3 At This Point in Time?
First, we know that Bayonetta 3 is in the process of being made. We learned this in 2017, which was when a teaser trailer for the project was released for The Game Awards. Furthermore, we have had recent confirmation that progress is still being made on the project, which should serve to calm concerned individuals. Theoretically, it is possible that Bayonetta 3 will be cancelled at some point in the future for one reason or another. However, that remains nothing more than pessimistic prediction-making for the time being.
Second, we know that Bayonetta 3 will be an exclusive for the Nintendo Switch. This was something that upset some Bayonetta fans when the information was released to the public for the first time. However, it wasn't particularly surprising for anyone who has been paying attention to the Bayonetta series for some time. In short, Sega owned the rights to the first Bayonetta. As a result, Sega was responsible for the choice to release the first Bayonetta on five separate platforms. However, while Sega possess partial ownership of Bayonetta 2, Nintendo controls the rest of the ownership. This is because Sega funded part of the making of Bayonetta 2 but was forced to stop because of various reasons, with the result that Bayonetta 2 would not have been completed for release if it wasn't for the fact that Nintendo stepped in to provide the rest of the funding. Something that came as a surprise at the time because of Nintendo's reputation for focusing on family-friendly games. Regardless, since Nintendo made the project possible, it was natural that Nintendo would get to decide the platforms on which it would be released. Nintendo being Nintendo, this meant the Wii U and the Nintendo Switch.
As for Bayonetta 3, well, Sega and Nintendo still share ownership, but this time around, the making of Bayonetta 3 was funded by Nintendo from the start. Naturally, this means that Nintendo gets to decide the platform on which it gets released, thus making it an exclusive for the Nintendo Switch. Theoretically, there might come a time when Bayonetta 3 will be released for some other platform, but interested individuals probably shouldn't expect that to happen at all. Never mind anytime soon.
Besides these two basic facts, we know next to nothing about Bayonetta 3. Certainly, we can make some very simple guesses. For example, it seems more or less certain that Bayonetta 3 will feature the titular character taking on both angels and demons with stylish hack and slash action. Likewise, it seems more or less certain that plenty of other characters from the Bayonetta series will be making a return. However, none of this is meaningful speculation so much as things that interested individuals can pretty much take for granted.
Final Thoughts
Summed up, there isn't much for Bayonetta fans to do besides wait for more information about Bayonetta 3 to come out. At this point in time, there isn't even more material that can be used to speculate about the nature of the project, though it seems safe to say that will change once more marketing materials come out.
In the meantime, interested individuals might want to check out some of PlatinumGames's other projects to see if they will be capable of scratching their craving for hack and slash gameplay. For example, PlatinumGames is set to release Astral Chain at the end of August of 2019 for the Nintendo Switch. Likewise, there have been rumors about Nintendo working to revive the cancelled project called Scalebound, which was supposed to be an exclusive for the PC and Xbox One but winded up being cancelled some time ago. On top of this, PlatinumGames is involved in other projects as well, with an excellent example being Granblue Fantasy: Relink, though in that particular case, it has completed the part of the game that it was supposed to work on, meaning that the rest is being handled by its partner in Cygames.