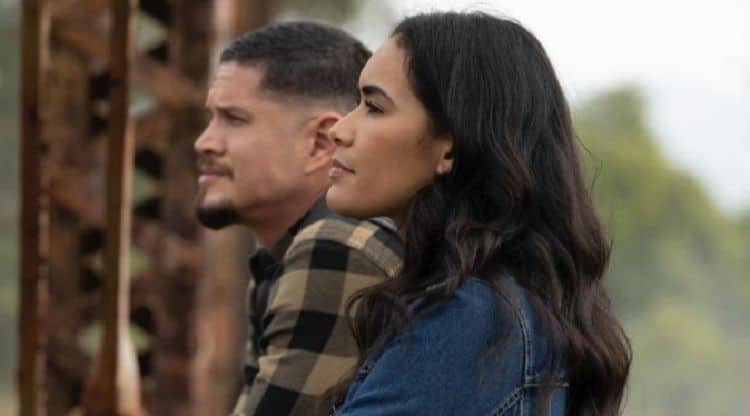 Sulem Calderon is relatively new to the professional acting scene, but you'd never be able to tell by watching her work. In what seems like the blink of an eye, she has entered the industry and made it very clear that she's here to stay. Even though the industry can be a very difficult place to thrive, Sulem isn't going to let anything keep her from achieving her dreams. Sulem is best-known for her role in the TV series Mayans M.C. but she has more great roles up her sleeve. She is currently working on a film called Jungle Cruise which is set to be released in 2021. Keep reading to learn 10 things you didn't know about Sulem Calderon.
1. She Only Has Five On-Screen Credits
If you felt like Sulem Calderon came out of nowhere, that's because she kind of did. Mayans M.C. was her first TV role and her first major break. Prior to that, she appeared in two movies and a short film. In total, she currently has five on-screen credits including her upcoming movie. As her career continues, there's no doubt that Sulem's resume will eventually grow to include dozens of credits.
2. She Loves To Read
Sulem has always been the kind of person who likes to learn new things and she loves getting lost in a good story. Needless to say, reading is one of the things she really enjoys. She loves all sorts of books and sometimes shares what she's reading with her social media followers.
3. She's A Private Person
Some people can't help but get caught up on the spotlight once they get a taste of it, but Sulem seems like the more low-key type. So far, Sulem appears to be a private person. She doesn't do many interviews and she hasn't shared much information about her personal life.
4. She's Into Interior Design
There's something special about being able to look at a space and see all of its potential. This is something Sulem Sulem loves to do. She really appreciates interior design and she enjoys admiring other people's work. It's unclear if she has done any interior designing of her own.
5. She's A Photographer
Sulem is a truly creative person who has a natural eye for beauty. This quality hasn't only helped her as an actress, but it's also helped her become a very talented photographer. She loves taking pictures and has an entire Instagram account dedicated to the photos she's taken. Sulem clearly has a natural eye for finding beautiful moments and immortalizing them with the click of the camera.
6. She's An Advocate for Human Rights
Most people would agree that compassion is one thing the world could use a lot more of, and Sulem does her best to bring it. She is passionate about humans rights and is an especially strong advocate for raising awareness about human trafficking and bringing an end to the horrible practice. Some of the other causes she supports include anti-racism and immigrant rights.
7. She Likes To Travel
The world is a big and beautiful place, but unfortunately, there are many people who will never get to see most of it. Sulem is incredibly grateful that she's been afforded plenty of opportunities to travel and she's been to some very cool destinations. Some of the places she's visited include France and Puerto Rico. Her love for travel is also the perfect match for her interest in photography.
8. She's Worked With Pepsi
Even though Sulem doesn't have a long resume at the moment, she's still gotten the chance to be a part of some great projects. In 2012, she was part of Pepsi's Live for Now ad campaign. Sulem has also done commercials for several other well-known companies including Wells Fargo, McDonald's, and Taco Bell.
9. She Likes To Work Out
Staying active is a big part of Sulem's routine. Despite having a busy schedule, she does her best to always find time for some physical activity. She spends a lot of time at the gym and she always goes hard during her routine. Not only is exercise a great way to make sure she's always camera-ready, but it's also a great way to release stress.
10. She Collects Records
Sulem is an all-around lover of the arts, and that includes music. She loves listening to a wide variety of artists and genres and she enjoys collecting and listening to vinyl records. People who really love listening to music are firm believers that albums recorded on vinyl sound much better than other formats.
Tell us what's wrong with this post? How could we improve it? :)
Let us improve this post!