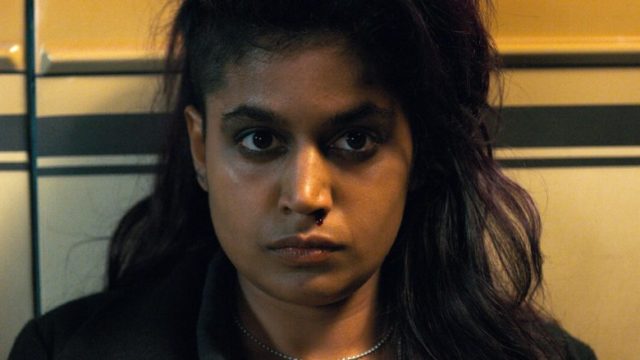 If you've been following "Stranger Things," then with each episode you expect things to indeed become stranger as the story continues, and there is no pun. The appearance of Linnea Berthelsen in the role of Eleven's "lost sister" opened a new chapter and revealed a backstory on El that infused a little new blood into the show. The creators were successful in generating a controversial episode, but here's something that you didn't know about the new character.
The "lost sister" was originally written as a male
Matt Duffer gave us a little insight into the difficulty that he had in bringing El's sibling to life on the screen. He and his brother Ross had initially developed El's sibling as a thirty year old male who would have become the "lost brother." The two had formulated the concept for the character, but when it came time to plug him into the story line, they ran into a wall. The brothers agreed that the character didn't really fit in as they had intended. It didn't click in the test run so it was back to the drawing board. Their first search included men trying out for the part, and when it didn't work, they opened the role up to girls and women so they would have a more diverse group to choose from.
Enter Kali
Linnea Berthelsen had the chemistry that the Duffers were looking for. She fit into the gestalt as the 'lost sister' Kali. It was Linnea's good fortune that none of the male prospects worked out, because it opened the door for her to make her pitch, and it was a great success. It not only gave us greater insight into Millie Bobby Brown's character Eleven, but it presented a new storyline and yet another direction for the creators to take the already amazing show. Now we have more pieces of the puzzle. Although it answered a few questions, it opened up so many more, which is what gifted writers do.
Where will it go from here?
Berthelsen and Brown have a definite chemistry that works for the show. The introduction of Kali has given the creators new inspiration for where the story would go from here. They've already begun the saga of the two sisters and abandoning it now wouldn't make much sense. From what we're told, Kali will be written into forthcoming episodes, but no further information has been released about the content or when we an expect to see her again.