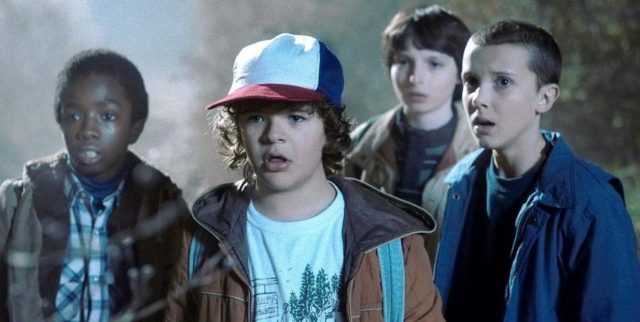 Season 2 of Stranger Things is coming out on October 27 of 2017. There was no better sign of this fact than the trailer that was shown at Comic-Con International, which provided interested individuals with a first look at what they can expect from the season as well as plenty of material to fuel their excitement. However, nothing stood out more than the use of Michael Jackson's "Thriller" for the trailer, thus making something interesting into something so much more memorable.
How Did Stranger Things Get the Right to Use Thriller?
With that said, it is interesting to note that Michael Jackson was selective about how his music could and could not be used in other contexts. As a result, while his estate has been somewhat more willing to capitalize on their commercial potential, it has maintained that selectiveness to an extent. For proof, look no further than the fact that Stranger Things did not secure the right to use "Thriller" until close to Comic-Con International, so much so that there had been a second trailer produced using a separate song.
Stranger Things producer Shawn Levy has stated that securing the right to use "Thriller" for the Season 2 trailer was one of the most challenging tasks that he has come upon over the course of his career. At one point in time, he had given up on the thought of using the iconic song, but as he continued to compare the two versions of the Season 2 trailer, he became convinced that the one that was seen at Comic-Con International was so much better that he had to make one more effort to secure the rights.
Although Shawn Levy has not elaborated on the exact extent of the effort expended, he has stated that he went in with as much determination as he could muster up, so much so that he was past the point of being a nuisance. Regardless, his determination paid off in the end, seeing as how he ensured that interested individuals saw the ominous but intriguing visuals of the trailer matched to Vincent Price's immortal lines.
What Do We Know about Season 2 of Stranger Things?
Besides the Season 2 trailer, there has been a fair amount of information released about Season 2 of Stranger Things in recent times, which should come as no surprise when its release is so near. For example, it is known that the season will focus on the characters' attempt to return to the normal state of things, which will be complicated by the persistence of supernatural elements in the setting. Furthermore, the titles of the episodes have been released, which has resulted in frenzied speculation as fans dissected them for potential meanings in the context of the overall narrative.
Finally, it is interesting to note that the season will focus on the wider setting to some extent, serving as a preparation of the stage for further seasons should Stranger Things continue to prove successful. Summer up, the upcoming release of Season 2 of Stranger Things means that there is plenty of information out there, which should provide plenty of entertainment for those who have found themselves captivated by the series.
Tell us what's wrong with this post? How could we improve it? :)
Let us improve this post!