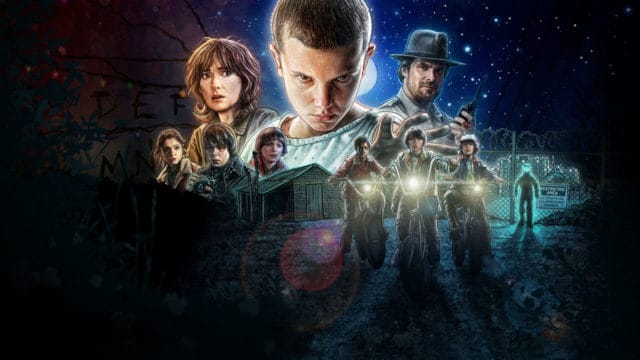 There's no question that Netflix has found its niche as the developer of original, must-see TV. Just look at their Marvel series — and especially The Defenders — for proof, although their repertoire also now includes House of Cards, Orange is the New Black and Castlevania.
Of all their original programming, their most celebrated is arguably Stranger Things: a retro sci-fi / horror throwback to 1980s. Basically a modern-day take on It, the series followed a group of outcast middle schoolers whose small town is plagued by monsters and mysterious men in black after their friend goes missing in his woodland home.
After the series' first season garnered rave reviews, a passionate fan base and a score of Emmy nominations, anticipation for Season 2 has never been higher. Coming out this October, the second season will be set approximately a year after Season 1. During Halloween, some new, indescribable monster makes its way to our world from The Upsidedown as last year's missing friend, Will Byers, deals with the fallout of being trapped in that purgatorial dimension for so long.
While speaking in an interview with Vulture, Matt and Ross Duffer — the two brothers who created the show — revealed their vision of the series' future. Ross stated that: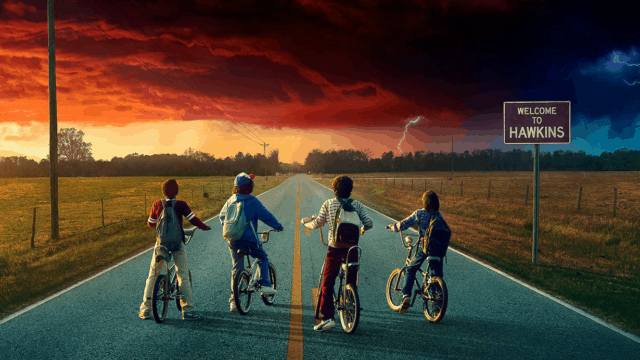 "We're thinking it will be a four-season thing and then [we're] out. I don't know if we can justify something bad happening to them once a year. They're going to have to get the fuck out of this town!"
Ending their show on a high note — when it's still everybody's favorite thing to watch and hasn't worn outs its welcome — is an inspired decision that most creators simply can't bring themselves to do. The second season is already a sizable escalation from the show's debut last year. Whatever Eldritch horror awaits them in the bloodied sky is clear upgrade from Season 1's Demogorgon, which was functionally the same as any rampaging animal that might otherwise have lived in the woods on the outskirts of Hawkins.
How they can follow up this new monstrosity for season 3 isn't immediately clear, let alone wherever the fourth (and presumably final) season will take the story. Although them trying to keep the pace up to a season 5 and beyond would doubtless derail the series like so many great shows that came before it.
Save
Tell us what's wrong with this post? How could we improve it? :)
Let us improve this post!