Stephen Collins debuted as a professional actor in 1971 and thrived until 2014 when he joined the pack of Hollywood performers that ruined their careers. Before the enormous disgrace that saw him disappear from the limelight, he was a fine actor with an enviable life. His role in The Two Mrs. Grenvilles earned him a Primetime Emmy Award nomination in 1987 for Outstanding Supporting Actor in a Miniseries or Special. Among other coveted accolades, he received the 1996 NBR Award for his role in The First Wives Club and bagged the 1997 Grace Award for Most Inspiring Performance in Television—this was for his role as Rev. Eric Camden on 7th Heaven.
The scandal that ruined Stephen Collins' career also destroyed his decades-long marriage to American actress Faye Grant, with whom he has a daughter named Kate Collins. While the former actor is determined to forge a new life away from the scandal, the ugly shadow of his past continues to trail him. From his rise to fame to his career exploits and fall from grace, the following are facts about the offense that drove Collins into obscurity, alongside what he has been up to in recent times.
Stephen Collins Was Born In Iowa And Raised In New York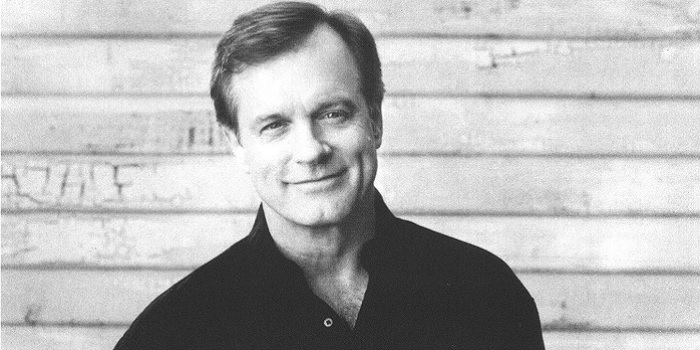 The disgraced actor was born in Des Moines, Iowa, on the 1st of October 1947 to Madeleine and Cyrus Stickney Collins. However, he spent most of his childhood in Hasting-on-Hudson, New York, where he was raised alongside two older brothers. Stephen Collins attended and graduated from Hasting High School, after which he furthered his education at Amherst College, a private liberal arts college in Massachusetts. He explored his flair for entertainment at Amherst College, where he was an active member of the school's a cappella group called the Zumbyes.
Stephen Collins' acting career kicked off in 1971 when he appeared in the "Dead Witness to a Killing" episode of ABC's Dan August. Though an uncredited role, it introduced him to the movie industry, paving the way for him to land his first significant role in 1974. Collins played Dr. Steven Mayhill in Peter Baldwin's TV movie, The Michele Lee Show, starring alongside Michele Lee, Herbie Faye, and Joyce Bulifant. His first big screen role came in 1976 when he played Huge Sloan in Alan J. Pakula's All the President's Men.
He's Best Known For Playing Rev. Eric Camden In 7th Heaven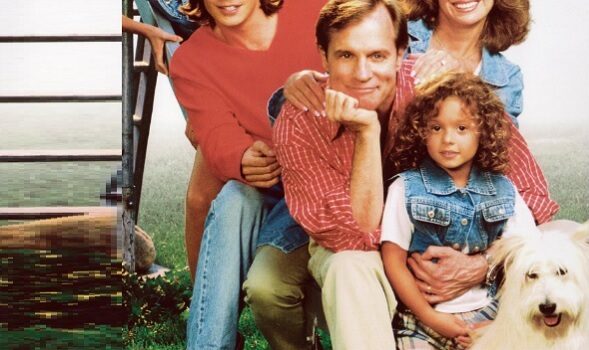 Stephen Collins' portrayal of Rev. Eric Camden in 7th Heaven is the highlight of his acting career. As the lead actor in the family drama, the long-running series helped Collins consolidate his Hollywood fame. The high moral premise of the show also gave him a virtuous aura, which made his fall from grace awfully scandalous. He played the character across the show's 11 seasons, winning the Grace Award for Most Inspiring Performance in Television, alongside two Teen Choice Award nominations.
Before his upstanding persona in 7th Heaven endeared him to viewers, Stephen Collins was known for playing Jake Cutter in ABC's Tales of the Gold Monkey and Commander Willard Decker in 1979's Star Trek: The Motion Picture. In the 2010s, he notably played Dr. Dayton King in No Ordinary Family and Dr. Gene Porter in Revolution. Other prominent roles of the actor were in Tattinger's, Working It Out, Sisters, The Two Mrs. Grenvilles, and Blood Diamond. He's also a published author of two novels—Eye Contact (1994) and Double Exposure (1998).
Revelations About His Sexual Misconduct Against Minors Forced Him Into Retirement In 2014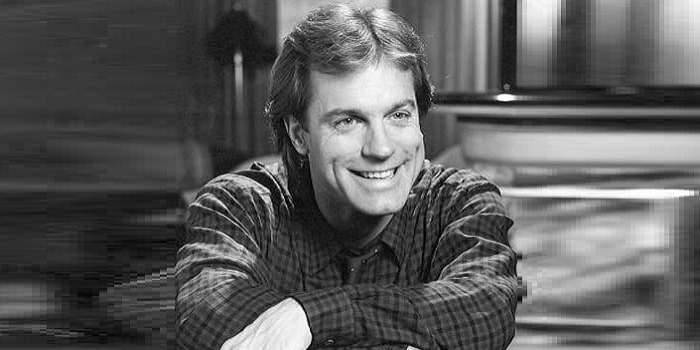 Stephen Collins' career ended abruptly in 2014 after it circulated that he confessed to sexual predilection towards children. His second wife, Faye Grant, recorded a confidential counseling session in 2012 wherein the actor admitted to past sexual abuse of minors. After the recording was leaked, Collins publicly apologized for his crimes, divulging that he sexually abused three girls. Given his upright public persona, thanks to his portrayal of Rev. Eric Camden, the revelation of his misdeeds shocked his fans and the film industry.
As Hollywood executives began disassociating from Collins, the scandal ultimately marked the end of his acting career. It also cost the actor his marriage to Grant, whom he met in 1982, after his divorce from Marjorie Weinman in 1978. Documents from Collins and Grant's divorce proceedings revealed that the former couple parted ways in 2012 after Grant learned about Stephen Collins' history of sexual abuse. Grant expressed in the documents that the 7th Heaven actor used his celebrity status to gain the trust of the children he molested.
Stephen Collins Lives A Quite Life With His Third Wife In Fairfield, Iowa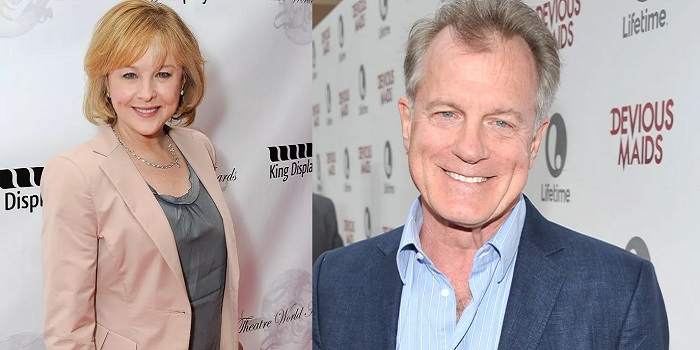 With the end of his career and marriage, Stephen Collins disappeared from the limelight and has kept a low profile ever since. He relocated to his home state of Iowa and settled in Fairfield, a small city in Jefferson County. Now approaching his late 70s, it is hard to tell what he currently does for a living. But reports claimed he spends a great deal of his time practicing transcendental meditation. He attends meditation sessions in Maharishi Vedic City, sometimes with his third wife, Jenny Nagel. She is a German woman half his age, and they wedded in July 2019.