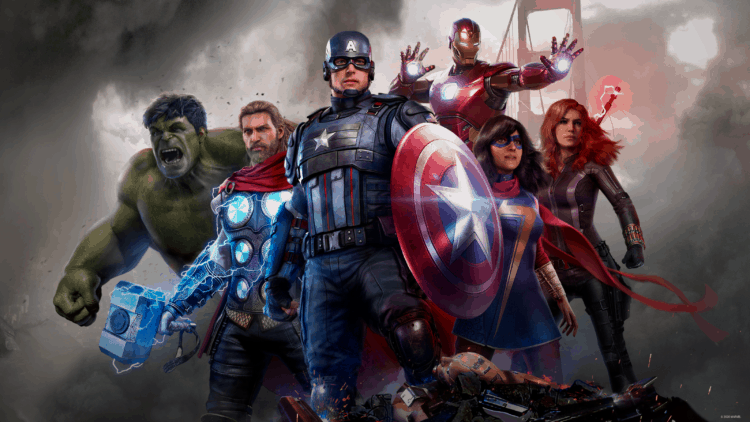 Add Roland Emmerich to the list of filmmakers who hate superhero films. The director of Independence Day was doing his media rounds for his new movie, Moonfall, which is about a mysterious force that knocks the moon from its orbit around Earth. Naturally, this spells disaster for the billions of people on Earth, so a NASA executive, a former astronaut, and conspiracy theorist go into space to save the planet from extinction. In his interview with Den of Greek, Emmerich says that Marvel, DC, and Star Wars have taken over, which is ruining the industry a little bit because no one is doing anything original anymore. In some ways, this echoes Martin Scorsese and Ridley Scott's sentiments about the current superhero craze. At least Emmerich isn't saying that these films aren't cinema. However, his notion that there's nothing original anymore is quite silly in itself. I haven't seen Moonfall so I can't make any judgments on the quality of the film, but it appears to be another version of The Day After Tomorrow and 2012. All three movies are disaster pics. Goodfellas, The Godfather, and Carlito's Way are all gangster films. Dawn of the Dead, 28 Days Later, and Shaun of the Dead are all zombie movies. Spider-Man: No Way Home, The Dark Knight, and Logan are all superhero films. The point in me listing these movies is that in 2022, nearly every premise has been explored in the world of cinema. I specifically picked out these movies because while they're the same genre, you can easily identify the differences between each of them.
Are there similar superhero, DC, or Star Wars films? Yes, there's no denying how overcrowded the genre is, but to say that these movies are ruining the industry is a big statement. Now, being a filmmaker myself, I understand why superhero films are taking so much heat lately. It's generally hard to get funding for original pieces, especially big-budget actioners like Moonfall. Scorsese had to go to Netflix for The Irishman because studios didn't want to risk their money on a project without a known intellectual property. The fact that established filmmakers like Scorsese or Emmerich still struggle to get their films funded could explain many of their frustrations in regard to Marvel, DC, or Star Wars. Those are all hot commodities that have proven to be a successful return in investment.
In a way, superhero films are ruining chances for original pieces to be greenlit. In fact, Black Widow, Shang-Chi and The Legend of the Ten Rings, and Venom: Let There Be Carnage, and Spider-Man: No Way Home are the main reasons that the box office is currently thriving during this tough COVID-era. It's ten times harder for a completely new and original script to be greenlit than a known property these days. That notion will continue unless superhero films start failing at the box office. For instance, if The Batman, Morbius, Doctor Strange in the Multiverse of Madness, and Thor: Love and Thunder all bombed at the box office then studios would assume that consumers were finally tired of this genre. Roland Emmerich is entitled his own opinion.
That's the beauty of free speech; however, there's too many facts that to counterpoint the idea that the properties he mentioned is ruining the business. Nearly ten movies have made their way into the top 20 grossing films of all time lists, that includes Avengers: Endgame, Star Wars: The Force Awakens, Black Panther, and The Last Jedi. In fact, only three original movies that wasn't a previously known intellectual property are on the list: Frozen, Avatar, and Titanic. Everything else is sequels, reboots, or remakes. Financially speaking, these movies are helping the industry grow. In terms of originality, that's also not a true statement. Now, Marvel clearly has their formula when it comes to films, but their movies are bursting with creativity and fresh stories. Same thing with DC and Star Wars. Would I love to live in a world where more new and original films were present in the current market? Definitely, and this article isn't a fight against original movies, but the trashing of superhero films continues to be non-sensical. I understand both sides of the coin when it comes to this argument, but it's completely unnecessary to bash this genre because of the massive success. Roland Emmerich isn't completely wrong in his statement, but to say it's ruining our industry is a false narrative. I know he mainly focused on the creative narrative here, but it's important to identify the strengths and weaknesses of both fields. You don't have to like DC, Marvel, or Star Wars films, but this came across as an excuse for why Moonfall bombed at the box office.