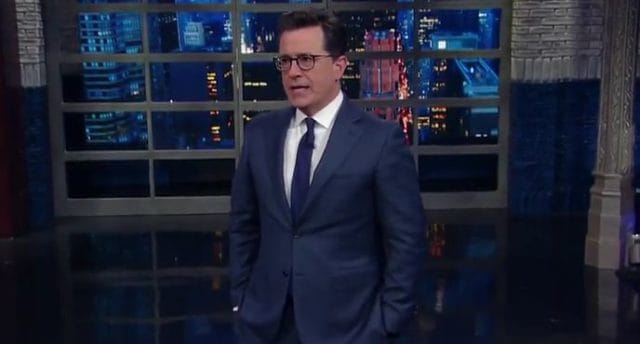 After taking a "March Madness" break last Thursday and Friday, Stephen Colbert was back on Monday and ready to pounce on Donald Trump. And he did so in comedic fashion. Within the first minute Colbert reminded us of the failed healthcare reform with a cute little "I'm just a bill" cartoon only that little bill winds up shooting himself in the head with a pistol. Ouch.
As many of you know Trump's proposed healthcare bill failed to pass in the house and it's virtually been taken off the table. Many are calling for Paul Ryan to resign and now analysts are beginning to "grade" Trump's administration. Many are saying that he's failing as President. While this is a surprise to no one, it's still interesting to see that criticism is becoming more of the norm and the media is really beginning to speak out in recent days.
However, there seem to be no signs of any impending impeachment and investigation into Trump's Russian ties have died down a little because of the Healthcare news. This can't be another "deflection" tactic can it?
Stephen's monologue examines a President who is learning that, unlike golf, low scores aren't a good thing when it comes to votes on a bill.