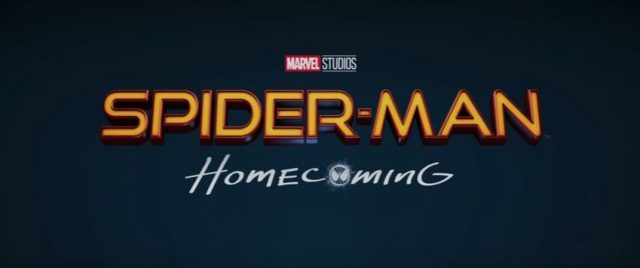 I've always been a bit of an oddball when it comes to comic fans my age. While there's no denying that Spider-Man has always been one of Marvel's most marketable heroes, there has never been a time in my life that I haven't preferred him to the likes of Batman, Superman or the X-Men. Even in recent years, my boundless love for Iron Man and Captain America haven't come close to my esteem for my friendly neighborhood wall-crawler.
This is why, with nothing to go off of but a couple scenes with Tom Holland in Captain America: Civil War crowded with more established superheroes, Spider-Man: Homecoming has been my most anticipated movie of 2017. More than Guardians of the Galaxy Vol. 2, Logan, Justice League or Blade Runner 2049, I wanted to see the third "first outing" of Spider-Man (and sixth solo film overall) to hit theaters in the last decade and a half.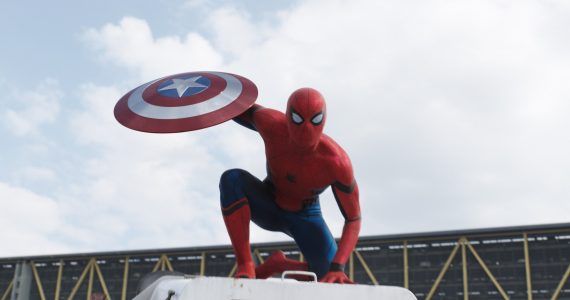 Last night, the film's first trailer debuted on Jimmy Kimmel Live!. And having now played it on repeat for the better part of an hour, I can say that not a single frame of it disappoints. Like Spidey actor Tom Holland himself, it is the living embodiment of everything I love about the character and his work-a-day life in Queens.
I know that Marvel said they were essentially going to make "The Breakfast Club starring Peter Parker," but I never actually thought that they'd go through with such a pitch-perfect premise. It looks fun, quippy and with as dopey a teenaged cast as you'd hope for with Spider-Man. Director John Watts — who made last year's woefully unappreciated Cop Car — seamlessly channels the pubescent energy of John Hughes into a superheroic high school comedy that, CG aside, looks like it could have been made in the 80s.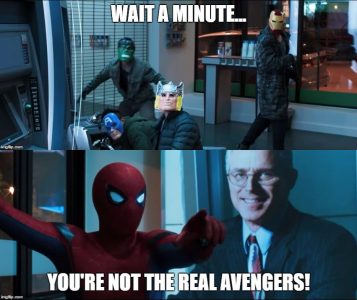 Rather than retelling Spidey's origin story for the third time, the heart of the film appears to be Parker trying to gain full acceptance within the growing superhero community. He zones out in class while watching footage from Civil War's the iconic airport battle. Stark dodges his questions about acquiring more than a junior membership in the Avengers and later tells him not to go after The Vulture: that "there are people who handle this sort of thing." With half of the Avengers on the lamb and only momentarily on the team, Peter is trying to find his place in crime fighting just as much as he is in high school.
The movie appears to be nothing short than a live-action interpretation of the Ultimate Spider-Man cartoon, where amateur crime-fighter Peter Parker is recruited into S.H.I.E.L.D.'s training program for young superheroes. Just swap out Fury for Stark and drop the super powered supporting cast and there it is. And seeing as how that show is, in my mind, the definitive Spider-Man outside of the comics, that prospect is more exciting than anything else they've decided to do with character.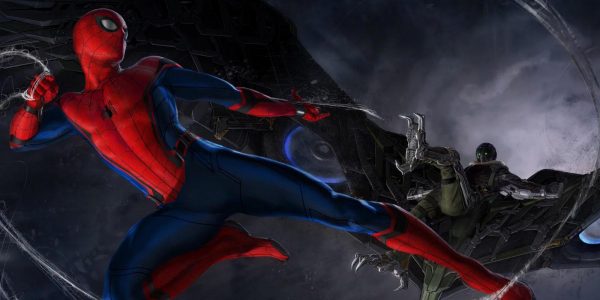 Michael Keaton's Vulture is as perfect as you would naturally expect from an actor of his talent and with his experience within the genre. He's dark, menacing and looks like he stepped right out of the comics. And given how purposefully young Holland's Spider-Man is, Vulture's youth-draining power set is uniquely perfect for this film.
Marvel's apparent decision to have Peter fawn after Liz Allen — his oft-forgotten love interest from the comics — is nothing short of inspired. While I never understood the Spider-Man fandom's obsession with insipidly shallow Mary Jane Watson, she's been used as his romance-de-jour for nearly every adaptation he's in. And while Gwen Stacy — an intelligent, capable woman who is very much Parker's equal — has always been my romantic preference for him, we're probably still too close to the Amazing Spider-Man films for Marvel Studios to poach their girl and hope that nobody will notice. Liz is a fresh face who looks absolutely stunning for the brief moments we see her.
If this is the kind of movie we can expect to see next summer, I have no doubt that it will be hands down the best Spider-Man film to date. It has all the humor that was missing from the Raimi trilogy, all the heart absent from the Webb duology and is inseparable from the other MCU movies in a way that enriches Parker's day-to-day life.