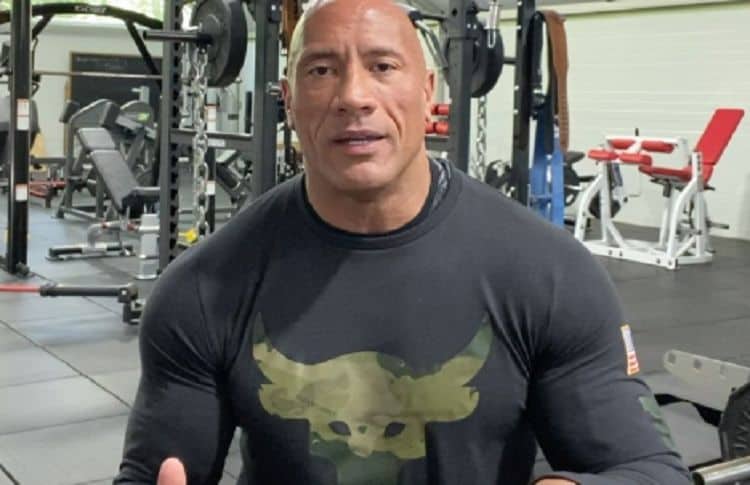 It's not the worst idea to come along and it's likely that it could happen that we'll see Dwayne Johnson in a musical one of these days. The former WWE star has been known to bust out a few lyrics here and there and he has managed to capture the attention of many people when he sang You're Welcome in the Moana movie. He's not exactly what anyone would call the next great thing to happen to music, but he has a decent voice and could easily pull his weight in a musical if he so chose. What the musical would be about and how far it would test his skills is hard to say since currently there's no word about what the movie would be focused on and who else would be starring in the picture with Johnson. Seriously, it does make a difference since putting a professional singer in with someone that is good but not great can kind of drown out the latter individual while making the former look like the star they are. Of course, in this case, it probably wouldn't happen since Johnson's immense personality and star power kind of dominates just about anything he's in, to begin with.
It's kind of funny to think that years ago when he first started making his way to Hollywood that a lot of people thought Johnson wouldn't get that far since his fame as The Rock in the WWE was as big as some folks thought he would get. This was even after he had a feature in Wyclef Jean's music video spouting one of his favored catchphrases "It doesn't matter!". But even with a couple of flops as the fabled Scorpion King in The Mummy Returns and the self-titled movie that came after, Johnson kept pushing forward and doing what he could in order to cement his name into the minds of those who believed he wasn't meant for Hollywood.
At this point in his career, Johnson has silenced quite a few doubters, but it might be time to silence a few more that might not think he's capable of surviving through a musical without having to stay silent for a long period of time. The amusing thing is that doubting this man should be dang near impossible at this point since he's already shown people that he can do pretty much anything he puts his mind to. Being a part of a musical shouldn't be too big of a stretch since when it comes to acting, Johnson has only managed to get better with age, and while he does star in some movies that make people scratch their heads in confusion, it's still seen that he enhances each project he takes part in. Thinking that he would be able to hold his own when it came to singing with others that have made their career with their voice isn't too hard to see, in fact, it's something that might be kind of intriguing to see just to take note of how skilled a singer Johnson really is. He did sing You're Welcome all on his own, and he did a very good job to be fair since plenty of people should be able to agree that it's a very catchy song.
There's bound to come a day when Johnson will be ready to step away from the business when he's accomplished all he wanted and has earned the type of accolades that will make certain that he'll be remembered by generations that haven't even been thought of yet. But as of now, it feels that stretching himself forward and trying out something that he hasn't done yet is the wise move since being stuck in the same type of movie over and over is something that isn't exactly a bad thing, but for those who want to stretch their acting muscles and do something different this is the kind of chance that a person should be taking in order to make certain that they can be remembered for at least one more reason that people will enjoy. When looking at Johnson one might not typically think that he's the type to star in a musical, but it could happen.
Beyond the cameras, it's been noted that Johnson is a very family-oriented individual who isn't the big, rough individual that he's been portrayed as in the movies and during his wrestling career. It's fair to say that if pushed he might very well be that kind of guy, but seeing past that tough exterior has been enlightening and it's very possible that he could take on a musical role and do just fine. Plus, it would give his image yet another dimension that would likely give him even more appeal that people would enjoy when it comes to his career and overall persona.