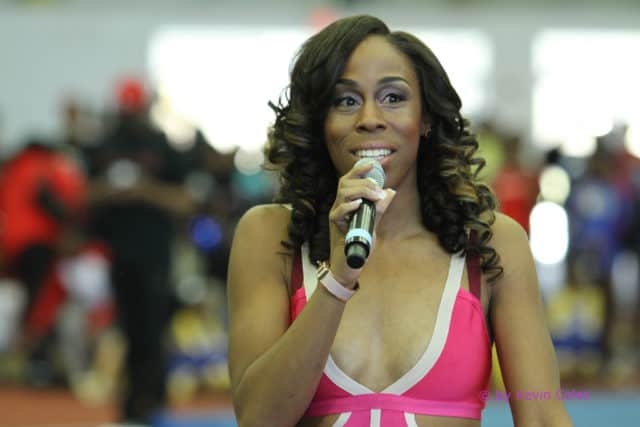 Reality star Dianna Williams is best known for her role as Coach D. on the hit series "Bring It." Fans of dance get a lot out of watching her teach, advise and coach her team, adn they even get a little more entertainment out of the occasional drama that unfolds. Dianna has done a lot of amazing things in her life and she wasn't just born with the ability to be an amazing dance coach. Not all her accomplishments have been publicly acknowledged, so here are five things about Dianna Williams that probably you didn't know.
Dianna Williams is a college graduate
Williams attended Jackson State University. She pursued studies in criminal justice and earned her bachelor of Science degree in this field. Although dance has been her lifelong passion, she is also a savvy business woman who didn't want to pull all her eggs into one basket. This gives her diversity in career options, but she seems to be doing very well in her current vocation.
She is a former city worker
Prior to becoming a dance instructor, Dianna held other jobs. After graduating with her criminal justice degree in May of 2005, she was hired to work for the City of Jackson. She held the position of Recreation Aide along with being the dance instructor that served the North side of Jackson, Mississippi. Williams started building the Grove Park dance program in the fall of 2002.
She encourages leadership and entrepreneurship
Coach D has worked with girls in dance of a variety of different ages, but this isn't the only thing that she teaches them. Dianna is also dedicated to teaching the girls that she coaches to pursue their dreams, their educations, and to create the life that they want. She inspires girls and women with her own story, but she also encourages them to go after what it is that they want out of life. She shows by example that entrepreneurship is still alive and functional in America, and you can make a good living for yourself by branching out and doing your own thing.
Dianna has good values but struggles with her past
We can tell by watching Dianna as she works with the girls that she has strong family values. She's professional in her approach to coaching, but the fact that she deeply cares about each team member shows. Although there is a sense of family in "Bring It," Dianna has a family at home of her own. She is married. She and her husband Robert have one son, named Cole. There was some controversy about the fact that she was briefly involved with the adult film industry as a teenager. She acknowledged this, but it was a part of her past and not currently a part of her preferences or lifestyle.
Dianna Williams is wealthy
Dianna has worked diligently and hard throughout her life. She has a strong work ethic and a tremendous amount of drive that has helped her to build a successful dance business. The reality television show was just icing on the cake. She's under 40 years of age and has already built a fortune, with a net worth that is valued at approximately $1.5 million.
Tell us what's wrong with this post? How could we improve it? :)
Let us improve this post!