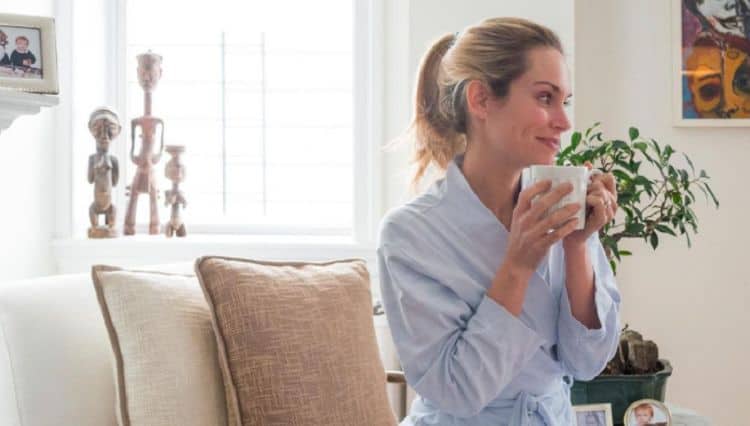 Million Dollar Listing New York is a huge success. The show has been on the air for years, it's made many a man famous, and it's currently showcasing the first successful female real estate broker around – and it's changing the game. Kirsten Jordan is the newest face on the show, and she's making some big changes to her own life, and to the lives of the men already featured in this alleged "Boy's club," and she's feeling quite good about it. Fans are excited to get to know her, and we cannot wait to share with you what we've learned about the lovely new star of this hit show.
1. She is Married
She's not just married to anyone, though. She's married to a man who is also in the business. Her husband, Stefano Farsura, is also in real estate. He is a developer and an investor whose specialty is residential work. He is his wife's biggest fan, and he cannot wait to see her succeed in all that she is doing now.
2. She Made A Big Change
A few years ago, the world was telling her it was not a good time to make any big changes in her life or to do anything extraordinary. They world wanted her to stay put and do the safe things she was already doing, and she couldn't do it. She went out on her own. She began working with a team on her own. She was scared, but she did it. She did it, and she killed it.
3. Call her KUR-sten
She is not Kristen. She is not Kristin. She is not KEAR-sten. She's KUR-sten. Get it right, or don't bother saying her name. She'll politely correct you if you say her name incorrectly, but she's only doing it one time, and then it's on you to make sure you're saying it correctly and listening when she speaks to you.
4. She is a Mom
She's the mom to three little ones. She has two little girls and a little boy, and they are darling. They look just like her. She works hard to balance her career and her life as a mom to the best of her abilities, but she also realizes that it's not possible for her to do everything for everyone all the time. She realizes that there are many hats to wear when you juggle life like that, and sometimes you will not be a rock star at one aspect of your life.
5. She Loves New York
If there is one thing she is certain about in life, it's that New York City is the most magical, most beautiful, most amazing place to live. She's asked regularly how she manages to live in the city with three small kids, but she doesn't know any different. She can't imagine different, either.
6. She Wakes Before her Family
The single most important thing you can do as a mom with a family and a busy schedule is to find some time to yourself before they wake up. I can tell you with absolute certainty as a mom of four with a husband, a career, and a schedule you wouldn't believe – if there is ever a day I don't get up before my family and spend a few minutes journaling, breathing, and having a very quiet cup of coffee on the deck, I am not in a good mood. Kirsten Jordan realizes this, too. It's a mess waking up to kids who are already awake and making immediate demands on you when you've had no time to prepare yourself for any of it. She wakes up prior to her kids, meditates, and spends some time being mindful about her own life prior to everyone else waking up, and it works wonders for her.
7. She Has a Blog
On her website, she has a blog; and her posts are good. Jordan delves into things that are important to not only her business, but to her family as well. She talks about trying to balance it all (spoiler alert – you cannot balance it all) and she talks about the things that weigh heavily on the minds of, well, everyone. Are you enough? Are you giving life your best shot? She talks about everything.
8. She's Private with Her Family
She does share photos of her family online, and she does make it clear to the world that her family is everything to her, but she does not discuss their private lives. She doesn't focus on sharing every single thing that her family is doing with the world, and that is such a wise move.
9. She's All About Empowering Women
Women who support women are the kind of women you want in your life. They are the kind of women who make it clear that they want to see you succeed, and they want to see you do your best, and they want to see things work out for you – and there is nothing better than that in the world. Jordan is all about watching women kill it in every aspect of their lives, and she's always there to cheer you on.
10. She's Passionate
If there is one thing that this broker is passionate about, it's her career. She is in love with New York City and all that it has to offer, and that helps her sell homes to her clients. She's familiar with all the nuances of the city, of where to live, of each neighborhood, and of everything there is to know and love about the city, and it's her passion. She's fierce, and fans will love her.
Tell us what's wrong with this post? How could we improve it? :)
Let us improve this post!