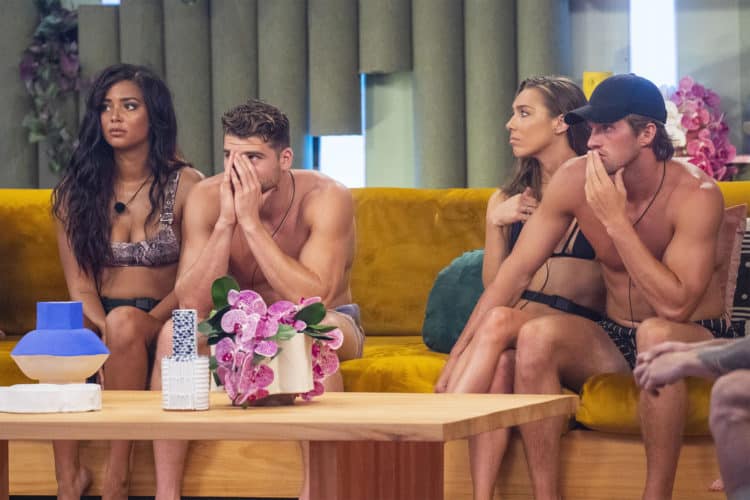 On the surface, CBS' Love Island is all about finding true love, but it's also a fierce competition. Unfortunately, Michael Yingling (AKA Michael Yi) learned this the hard way. As the first person to be eliminated from the show, Michael served as a reality check for the rest of his cast mates and a harsh reminder that no one should get too comfortable. Even though he wasn't on the show for long, Michael still managed to win over some viewers, and he built a pretty decent fan base. His reality TV days may be over for now, but I have a very strong feeling that we haven't seen the last of Michael. Keep reading for 10 things you didn't know about Michael Yingling from Love Island USA.
1. He's A Vegan
Eating a healthy diet is important to Michael. As a result, he has chosen to cut all meats and dairy products from his diet. Even though he is a vegan, Michael still loves to eat good. He enjoys cooking and would be more than happy to cook for the special lady in his life when she comes along.
2. He Makes Music
Since Mike wasn't on the show for very long, viewers didn't get a chance to learn as much about him as they did with many of the other cast members. However, Michael is a very interesting guy and he has a lot going for him other than just his looks. He is creative person and he loves making music. We weren't able to track down any of his work, but his bio on the CBS website says that he makes hip-hop songs.
3. He Likes To Work Out
In addition to eating a healthy diet, staying active is also at the top of Michael's priority list. His chiseled physique takes a lot of work to maintain and he exercises on a regular basis. On top of hitting the gym, Michael also enjoys doing outdoor workouts when he can.
4. He's A Proud Dog Dad
Michael doesn't have any children and, by the looks of his Instagram page, he's still single. But for now he is perfectly content with his fur family. Michael has two adorable French bulldogs named Kate and Sawyer. According to their Instagram (yes, they have their own account) they're also vegan.
5. He Does Improv
Michael's creativity doesn't stop with making music. He also loves comedy and has a great sense of humor himself. He has some experience doing improv. Michael often uploads videos of his improv skits to his Instagram page. It's unclear whether or not he has been formally trained or if he's done any shows in real life.
6. He's A Brand Ambassador
Being sent home so early on Love Island was probably a huge bummer for Michael. Not only did he miss out on making a romantic connection, he also missed out on earning some serious money. However, the experience wasn't a total loss. The following he gained from being on the show has given him the chance to work with brands. He is currently an ambassador for a CBD brand called HempCeutix.
7. He Participated In Black Out Tuesday
Michael's social media presence is mostly model shots and improv, but he did take the time to participate in a virtual show of solidarity called Black Out Tuesday. On June 2, 2020, people were asked to post a black square on Instagram to show their support for the Black Lives Matter Movement.
8. He's An Aspiring Actor
According to his Instagram bio, Michael is also an actor. However, we weren't able to find any acting credits for him and his IMDB page only includes his appearance on Love Island. More than likely, he is still in the process of looking for opportunities and auditioning for roles.
9. He Has A Crush On Jennifer Garner
Almost all of us have celebrity crushes even though there's a good chance these people will never even know we exist. Michael's crush is none other than Jennifer Garner. The beautiful actress is no stranger to being on people's crush list. In 2019, she was named People Magazine's Most Beautiful Person.
10. He's Signed To A Modeling Agency
If your first thought when you saw Michael on Love Island was 'wow, this guy should be a model' you were absolutely right. Michael actually is a model in real life – not just on Instagram either. Michael is signed with a Miami based modeling agency called Next Models, however, it's unclear if he's worked with any brands or not at this point in his career.