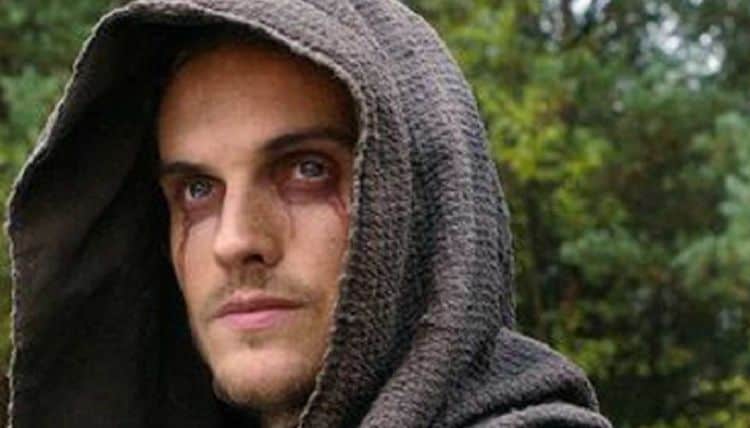 Daniel Sharman seems to have an affinity for playing supernatural roles. Over the years, he has appeared in shows like The Originals, Fear The Walking Dead, The Nine Lives of Chloe King, and Teen Wolf. Now he's about to make yet another supernatural appearance in the upcoming Netflix series, Cursed, which will air on July 17th. Although some would say that being typecast isn't a good thing, it seems to be working in Daniel's favor. Plus, just because he's done several projects in the same genre doesn't mean that he isn't getting the chance to show his range as an actor. Continue reading for 10 things you didn't know about Daniel Sharman.
1. He's From London
Most of Daniel's on screen appearances have been in American productions, but he was actually born and raised in London. Before moving to the United States, he trained at The London Academy of Dramatic Art. He currently spends his time living between London and Los Angeles.
2. He Started Acting At 9-Years-Old
Daniel was bitten by the acting bug at a very young age. He discovered his passion for the craft when he was just 9-years-old, and it didn't take him long to start taking it seriously. He was able to get his first legitimate acting experience by working with the Royal Shakespeare Company.
3. He's Read Audiobooks For Audible
Acting is Daniel's true passion, but he's also expanded into other areas. He has an incredible voice and he has used it to read audiobooks on the popular platform, Audible. The book he recorded is called Clockwork Princess and was written by Cassandra Clare.
4. He's Passionate About Politics
As a citizen of both London and the United States, Daniel is passionate about politics here and across the pond. However, unlike other celebrities, Daniel isn't afraid to make his opinions known. He has progressive views and was a strong supporter of Bernie Sanders. In addition to politics, he is also an advocate for several causes and has done work to raise money for the Cystic Fibrosis Foundation.
5. He's A Brand Ambassador
Being a celebrity now means there's also the opportunity to become a social media influencer. Although Daniel wasn't always an active user, he has been posting consistently for a while now and he currently has over 3 million followers on Instagram. His large audience has gotten him some brand deals and he has been a brand ambassador for luxury coat brand, Moncler.
6. He Loves To Travel
Daniel is an adventurous person who likes to get out and enjoy the beauty of everything around him. Thanks to his career, he has gotten the chance to travel all over the world. Some of the countries he's visited include Tanzania, Uganda, Mexico, and Greece. However, no matter where Daniel goes, London will always be one of her favorite places.
7. He's Also A Writer And Director
Daniel's work in front of the camera is what he's best known for, but he's also getting aquatinted with being behind the camera. He told Daman, "…directing and writing are so exhilarating to me because you get to make something that is your vision. I like having the power to make anything feel and look the way I want it. You don't get to do that as an actor where you are part of someone's story. "
8. He Loves Art
Acting isn't the only art form Daniel has a deep appreciation for. As a true creative, he also enjoys seeing other artists bring their ideas to life. He loves paintings, sculptures, and other works of art. When Daniel travels or visits home, one of his favorite things to do is check out the exhibits at local museums.
9. He Loves Acting on Stage
Daniel, like lots of other actors before him, started his acting career in theater and it gave him the foundation he needed to be successful. In an interview with Beat.com, he said, "Theatre is a great place to learn how to act…Shakespeare to me feels like a second language, one you learn when you're really young. I have such an affinity for it. I understand it; it's like your mother-tongue or something."
10. He Only Take Roles That Challenge Him
Daniel has been landing on screen roles for nearly a decade, and he's proved himself as a very talented actor. He is officially at the point in his career where he is only interested in taking roles that provide him with a challenge. Doing this gives him the opportunity to grow as an actor and show the world everything he's capable of.