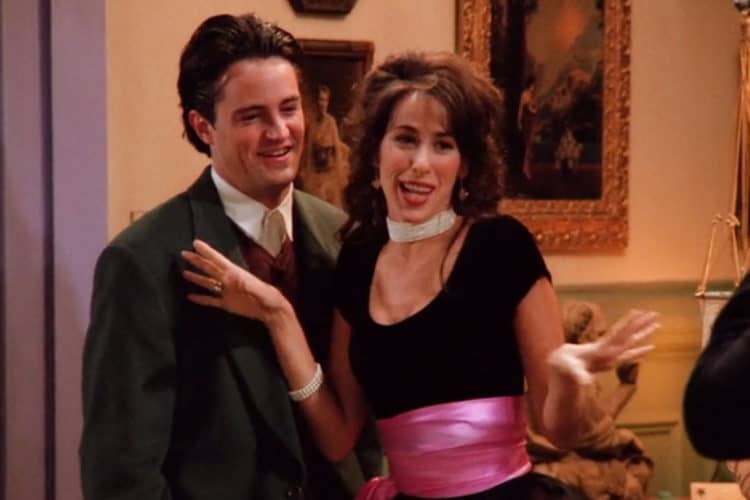 There are probably a lot of people out there that remember Janice and her uniquely annoying voice from her time on Friends. It'd be interesting to see just how many people know that she auditioned for the role of Monica, to begin with, and was relegated to being the love interest of Chandler Bing for a while. She even auditioned to take on the role of Debra Barone in Everybody Loves Raymond but was once again given a supporting role. It's hard to think that she was simply being cast aside or snubbed since she was given a role in each show, but it does feel as though someone felt that she wasn't leading lady material for one reason or another. Whatever the case was she did play her given roles quite well as a lot of people might only need to hear the name "Janice" to know who she is. Her career has been moving forward in a fairly steady fashion over the years as after Friends she kept moving on and accepting new roles in other shows and has even gone the movie route at one point, but with limited success. I've spoken quite a bit about the supporting actor role and how many people appear to fall into this spot without fail, but there are those that continue to try and make their way out of it, and in some cases do as Maggie Wheeler has been in the spotlight a couple of times. But a lot of the time, supporting actors that try to reach any further end up doing alright, but don't always reach the same level as their more famous costars.
It sounds cynical to say such a thing, but the truth is hard to deny since as of right now Maggie is still a star and she's still working, but trying to see who knows her by name is bound to be difficult since unless one is talking to a person that's been following her career for a while, it's likely that they won't find a lot of people who will know her well enough to recognize her by name. Reciting what roles she's taken on over the years would probably bring much better results since she's been pretty memorable over the course of her career and would likely be remembered if she were to voice a few lines in the manner of the characters that people have come to know her as. A lot of actors are known better by their roles in various TV shows and movies, and while it's not a terrible thing, it does sound as though some actors would rather be known for who they are and not who they helped to create. That's one of the many pitfalls of acting though, fans are going to come to know their favorite actors by the characters they portray more often than not and will continue to think of them in this manner rather than getting to know them by their real name. It's a strange phenomenon but it does happen since there are plenty of actors out there that are known primarily by their characters and not by their name, or they're known as "that person that was in that movie/show" since people don't take the time to get to know who they're watching.
While it might not sound like the nicest thing to say, it does feel accurate to state that Maggie might never be fully known by her real name and might have to be known as someone that is bound to be described as I just mentioned, but the point is that she'll be recognized for some time to come since she's hard to forget. That's one thing about a lot of actors, they do make an impression that lasts for a long time to come, especially when it comes to the various characters that they play over the course of their career. As of now, it's easy to think that she might stick around for a while, but what she'll continue to do is anyone's guess since really, trying to predict the course of a person's career isn't quite that easy unless they've mapped it out for everyone. Even then, things change, people decide to do something different, and the passing of the years can make them believe that the plans they made are no longer applicable to their lives. Where Maggie is going to end up after all is said and done is difficult to predict, but it does feel as if she's going to stick around for a while yet, so people can at least enjoy her for the time being. In an era when a lot of great names are sadly passing away and many others are getting steadily older, it's wise to enjoy those that are still here.