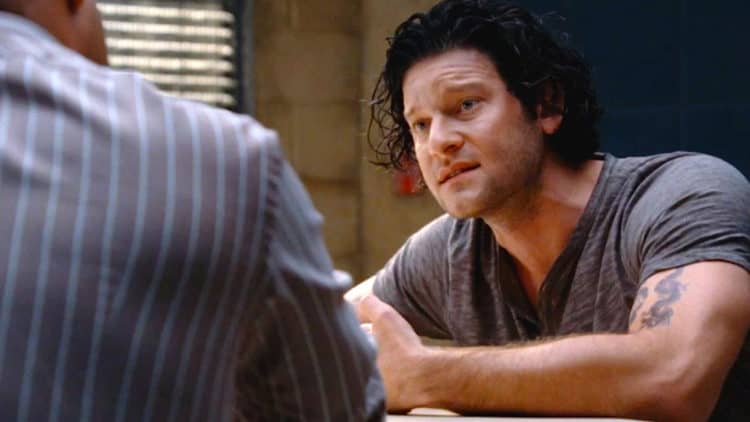 Joshua Dov is a name you may not be familiar with because he doesn't always get the credit he deserves. However, he has had a long and consistent career and he has been a part of lots of successful projects over the years. He is most well-known for his role as Ben in The Hi-Life. More recently, however, he has been getting attention for his appearance in an episode of Into the Dark. For those who aren't familiar with Joshua's work, he has a long list of appearances to check out. Those who are already fans will be happy to know that he has some great projects in the pipeline at the moment. Here are 10 things you didn't know about Joshua Dov.
1. He Has Behind-The-Scenes Experience
Joshua has spent the majority of his career in front of the camera, but he has also gotten some practice behind it. He wrote, directed, and produced several episodes of The Hi-Life and he has also done behind-the-scenes work on some other projects. We were unable to find any information on whether he plans to get behind the camera again.
2. He's Married
Not only has Joshua been fortunate to find the things he wants to spend his life doing, he's also found the person he wants to spend his life with. Joshua is happily married although there doesn't appear to be any information about his wife. Based on an Instagram post, however, it appears the couple tied the knot in 2016.
3. He Loves Taking Pictures
Joshua may not think of himself as a photographer, but that's exactly what he is. He enjoys taking pictures and he has a great eye for capturing simple moments and turning them into beautiful memories. Much of his content on Instagram is photos he's taken throughout the years.
4. He Isn't Afraid To Share His Political Views
We've all been told that discussing politics isn't exactly the best way to start a conversation. In recent years, however, conversations surrounding politics have become an inevitable and Joshua has had no problem letting people know where he stands. During the 2020 election, he made it clear that he was not in favor of former president Trump's re-election.
5. He's An Avid Traveler
There are some people who will live their entire lives without ever leaving their home towns, but that certainly isn't Joshua's style. Joshua is what most people would consider a man of the world. He has gotten to travel to a host of different countries including Thailand, Vietnam, and India.
6. He Was In An Episode Of Dexter
At this point in his career, Joshua has about 50 on screen credits and many of them are from TV shows you're probably very familiar with. In 2008, he appeared in the series Dexter. Some of the other well-known shows he's been include Criminal Minds, Brooklyn Nine-Nine, and Legends.
7. He Is An NYU Alum
Josh has a bachelor of fine arts degree from New York University's Tisch School of the Arts. Prior to establishing his on screen career, he was active in the theater scene. He's appeared in a handful of productions such as A Midsummer Nights Dream and Fountain of Youth.
8. He's Done Voice Work
In many instances, people in the entertainment industry like to focus on doing just one thing. Joshua, however, has always been interested in branching out and using his talents in as many ways as possible. This has lead him to doing some voiceover work over the years. He has worked with several well-known brands including Nos, Pepsi, and Toyota.
9. He's Very Private
Privacy can be a difficult thing to come by for people who have careers that put them in the public eye, but Joshua has managed to maintain a very high level of privacy. In addition to not being a very active social media user, it doesn't appear that Josh does very many interviews. As a result, there isn't much information about Joshua's personal life on the internet. With all of the negativity that can come with being very open in public, it's easy to see why Joshua would prefer to live a more low-key lifestyle.
10. He's A Proud Uncle
From what we can tell, Joshua doesn't have any children of his own but he still has a very important role as an uncle. He is an uncle of three and it's clear that he's very proud of that fact. It's unclear exactly how old Joshua's nephews and/or nieces are, but hopefully they're old enough to realize that their uncle has a pretty cool job.