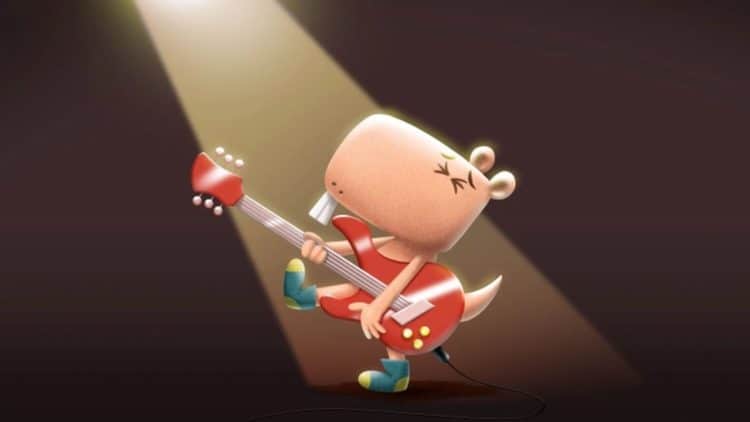 For nearly 30 years, Mo Willems has been sharing his creative talents with the world. Well-known for his work as an animator, he has also written and released dozens of children's books throughout the years. Although his primary audience is younger people, many adults have been drawn to his work as well. In 2019, Mo became the first artist-in-residence at the Kennedy Center, an honor which got him attention from all over the world. In 2020 he kept the momentum going with his Doodle for Democracy session which was designed as a way to help people ease their minds during the 2020 presidential election. Continue reading for 10 things you didn't know about Mo Willems.
1. He Encourages Parents To Draw With Their Kids
Art isn't only about having beautiful things to look at, Mo believes it's much more important. He told NPR, "If you really want your kid to be artistic — to draw, and to be empathetic, and to be musical, you have to do those things. You have to be sitting there drawing. You have to be modeling this stuff."
2. He Is An Illinois Native
Mo was born in the Chicago area to parents who immigrated to the United States from Holland. When he was young, he and his family relocated to New Orleans which is where he was raised. He also spent some of his childhood summers visiting Holland. The vibrant culture of the city definitely influenced his creativity and storytelling skills.
3. He Is An NYU Grad
Despite being raised in the south, he decided to venture to the northeast for college and he attended New York University's Tisch School of the Arts. Originally, his plan was to study filmmaking but he quickly realized he was on the wrong path. During an interview with WBUR he said, "I was a film school student and I discovered in my first couple weeks at class that in order to make live-action films you had to have friends, weather, location and money, and I had none of those things. But I could draw lots of people and make funny voices. "
4. He Hated Mickey Mouse
Mickey Mouse is one of the first animated characters lots of people are introduced to and he has been a popular figure for generations. Surprisingly though, Mo has never been a fan of the famous mouse. While talking to WBUR he explained why he doesn't like Mickey or "the stretch and squash, circley cute stuff".
5. He Is An Introvert
Oftentimes, introverts are misunderstood because people who are more extroverted don't understand how someone could genuinely enjoy spending hours alone. Like many other artists, Mo proudly describes himself as an introvert and the thought of spending hours alone working on a project is a a dream come true for him.
6. He Was A Writer For Sesame Street
The characters on Sesame Street always get the most shine, but it's the people behind the scenes who really make the magic happen and Mo Willems used to be one of them. He was a writer and animator for Sesame Street from 1993 to 2002 and during that time he also won six Emmy Awards.
7. He Is A Family Man
Mo Willems has never been the type of person to put his personal life on display, but we do know that he has been happily married for more than 20 years. He and his wife, Cheryl Camp, have one child together, Trix Willems. Cheryl works in the TV industry.
8. He Is Also A Voice Actor
Mo's drawings are what many people have come to know him best for, but he's also a talented voice actor. Over the years, he has voiced several characters. Most notably, he was the voice of Angry Scientist in Sheep in the Big City. He was voiced several segments of the popular sketch comedy show KaBlam! which aired on Nickelodeon.
9. He Loves To Travel
Creative people often draw on their experiences as inspiration to create, so having lots of different experiences can be a great way to fuel a person's creative process. Mo Willems enjoys traveling and spent the year after he graduated from NYU traveling all over the world and drawing.
10. He Hopes To Become More Empathetic
The world can be a mean place, and unfortunately, that doesn't seem to be changing. That fact is something Mo is well aware of. Through his work, he hopes to help himself become a more empathetic person and he'll be happy if some of that empathy rubs off on the people who consume his work as well.