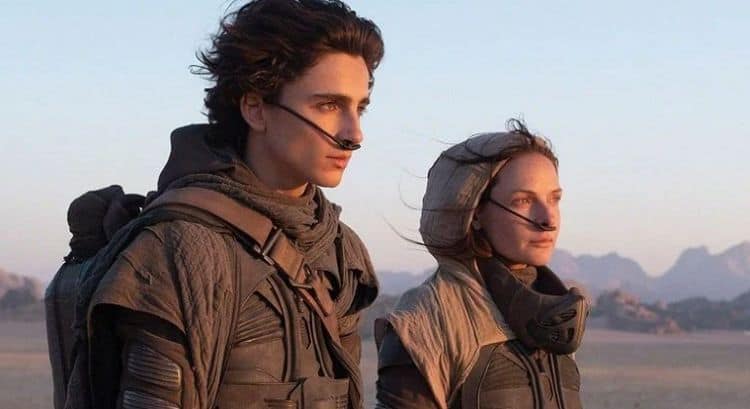 Like 2020, 2021 has been a little confusing. This is not only true for the fashion industry but also the film industry and all other industries. Science fiction movies have not been released regularly. This is probably the reason why Godzilla vs. Kong has still the highest rating on Rotten Tomatoes. It is currently at 90 percent and has been an absolute success. The movie scored more than $450 million at the box office and was debuted at HBO Max, drawing a large audience to the streaming service. It is worth mentioning that people want outstanding science fiction movies like Godzilla vs. Kong. If you have watched this film and other similar flicks like A Quiet Place Part 2, you will be glad to know that at least six movies are releasing this fall. Thankfully, we will now have a lot of fun and entertainment before the year comes to an end. Here is the rundown.
Dune
Dune is set to release on October 22, 2021. As far as I know, the story of this film has been inspired by the 1965 novel of the same name by Frank Herbert. It was one of the best novels in the history of the sci-fi genre. Filmmaker Denis Villeneuve is giving it a lively look with a big-budget movie. In 1984, another adaptation was released. It was a David Lynch classic, but the new Dune will surely be better than ever. The film features Timothée Chalamet, Dave Bautista, Josh Brolin, Rebecca Ferguson, Zendaya, Jason Momoa, and others in the leading roles. It will be released on HBO Max and in theaters at the same time.
Eternals
Eternals will be out on November 5, 2021. It is one of the newest MCU films coming this year. This clearly means that 2021 is going to be a busy year for the audience of Marvel Studios. Amazingly, new and unique concepts have been used in this movie, and people involved in the project have talked about various sci-fi aspects. For example, Kumail Nanjiani has commented on different elements of the film. In Eternals, you will see ancient aliens trying to protect the planet from evil counterparts, the Deviants.
Resident Evil: Welcome to Raccoon City
Resident Evil: Welcome to Raccoon City will be released on November 24, 2021. You may call it a horror movie, but it is a science fiction film. I know that it has some of the finest sci-fi elements. You will see some genetic experiments and crazy scientists combined with advanced technical equipment. The best part is that this movie contains plot elements and characters from two different films. Can you tell me the names of those movies? Well, they are Resident Evil 2 and Resident Evil. You will see Chris Redfield, Leon S. Kennedy, Jill Valentine, Claire, and arch-villain Albert Wesker in the main characters. Please don't forget about the mysterious Ada Wong. It is also present in the film.
Ghostbusters: Afterlife
Ghostbusters: Afterlife will be released on November 11, 2021. The reboot released in 2016 was unfortunately a flop. It was a big shock for filmmaker Paul Feig. This time, Jason Reitman has taken over the reins of the franchise, who is the son of Ivan Reitman. Hopefully, Jason's movie will come up with our expectations. The leading roles have been played by Finn Wolfhard, Paul Rudd, Carrie Coon, and Mckenna Grace. Ghostbusters: Afterlife will also see the return of Bill Murray, Ernie Hudson, Dan Aykroyd, Annie Potts, and Sigourney Weaver.
Ron's Gone Wrong
Ron's Gone Wrong will hit cinemas on October 22, 2021. This animated science-fiction comedy movie has been presented by a new studio called Locksmith Animation. 20th Century Studios will distribute it worldwide and actor Jack Dylan Grazer has voiced Barney. Barney is an awkward person who ends up with Ron. The character of Ron has been voiced by Zach Galifianakis.
Venom: Let There Be Carnage
Venom: Let There Be Carnage is going to be released on September 24, 2021. Despite a lot of criticism, 2018's Venom attracted the world's audiences. This helped the producer earn over $850 million. A sequel was then planned. Venom: Let There Be Carnage has been directed by Andy Serkis. If you have seen its trailers, you will have an idea that Tom Hardy's Eddie Brock is trying his best to adjust with the hungry Venom symbiote. It looks like the hunger for this venom will not end, but I am sure that Eddie Brock will find a way to deal with it efficiently. What do you think about it?
Tell us what's wrong with this post? How could we improve it? :)
Let us improve this post!