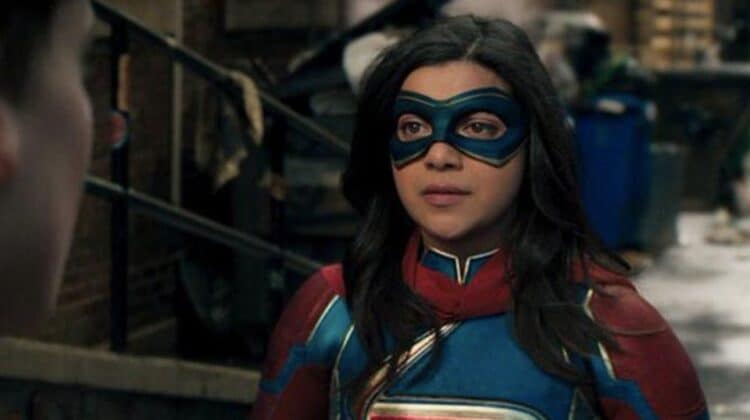 There's no big secret that the star of Ms. Marvel wants to team up with the most popular mutant in the Marvel Universe at some point in the MCU, but whether it's going to happen and whether or not it's even possible is something that has to be gauged before anything happens. There is a lot of talk about the X-Men coming to the MCU. There has been for a while, but how they're going to interact with the rest of the heroes and villains has yet to be seen since they're going to be the new kids on the block, so to speak, which is frustrating since they've been a part of the Marvel Universe for decades. But this is how things will go, and thinking that several heroes who came later will be reacting to the X-Men as newcomers are amusing. It's like watching a child tell an adult how something is supposed to go and guiding them through a world they helped to create but in a much different sense.
Should a hero like Ms. Marvel be paired with fan favorites that have been around for years?
One could argue that this will happen anyway since Kamala will be interacting with Carol Danvers at one point, especially if the ending to the first season of Ms. Marvel is any indication. But pairing her up with another individual that people would like to see her with, meaning Wolverine, feels like it could teeter on the edge of those in charge didn't take great enough care in handling such a meeting. Of course, it's happened in the comics, but as many of us have already seen, that doesn't mean much since things will happen the way the higher-ups want them to.
One big issue is knowing which X-Men will be brought into the MCU.
The MCU would make room for as many characters as possible if they were wise. Well, that's what many fans would like to think, but that's generally not the case since their decision on who to bring into the mix has been awkward at times and chancy at best. Some might even say that their choices have been a bit suspect since the end of Phase One since a lot of the characters that have been brought in have been great, but some of them have made a lot of people think wtf in a big way. As the movies and shows have continued to roll out and impress the people, one can't help but think that those in the MCU who are making the decisions on who to bring forth and who to ignore don't know the fans quite as well as they think. In terms of keeping certain characters around, it's easy to state that this isn't entirely possible since each Marvel Universe story spans for years. The actors that have been a part of the MCU for a while at this point have made it clear that they don't want to stick around that long. Some might, but this is because they enjoy what they're doing or feel that their character has more to reveal.
Kamala and Wolverine would be an odd pairing.
It's even more so in the comics. Wolverine isn't that big of a fan of Kamala's, even though they have been seen to work together strangely. But in the movies and on TV, it does feel like this would be an awkward pairing given that Kamala is so young and Wolverine is a veteran that has been around the bend a few times. Given her attitude and youthful way of looking at things, though, it's fair to think that the MCU would make Kamala far more capable of dealing with Wolverine and finding a way to reason with him than many might want to consider. In other words, the Canadian mutant would be able to calm down long enough to figure out that she's not a villain and not a nuisance and would find that she's grudging. Someone he could work with.
Is it ever going to happen?
That's harder to say since, to be fair, a lot is happening in the MCU, especially regarding the newer heroes who have been brought in. The X-Men still haven't been given the same importance that many fans would like to see, but it's a big hope that such a moment is coming. If Disney can give rise to a better representation than Sony, it would be appreciated, but let's not hold our breath just yet.