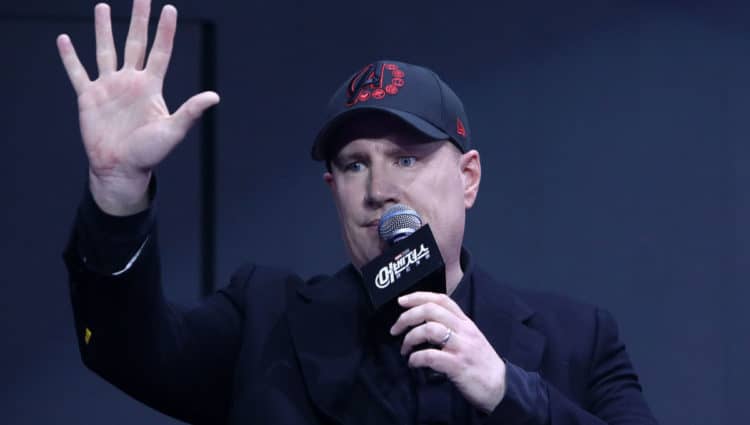 Disney has Star Wars and Marvel under their roof. So which president of each property has done better, Kevin Feige or Kathleen Kennedy? Well, I can tell you right now, it's not Kathleen Kennedy. And yes, I think most fans of both properties would agree. Is it really hard to understand why? Just look back at the biggest movies of 2019. One was Avengers: Endgame, which made more money than Titanic (finally) and wrapped up all the stories of the Marvel Cinematic Universe since the beginning. That movie was very well-loved by critics and fans alike, and the review sites show it. And you know what? That's because it's one of the best superhero movies ever made. In my opinion, it's actually THE best superhero movie ever. That's just my opinion, but come on, how many other superhero movies made the audience laugh, clap, and even cry? Not very many.
About eight months later, we got the third entry in the Star Wars sequel trilogy. The Rise of Skywalker was going to be a serious rebound from the incredibly divisive The Last Jedi, right? Nope. Not in the slightest. Boy, oh boy, talk about sliding downhill and hitting rock bottom. It's a shame how the trilogy killed it form the get-go with The Force Awakens, then stumbled with The Last Jedi. I'll admit, I was hoping that Rise of Skywalker would regain some of that footing, but I was let down. I'm still not over it.
Now I don't want to continue ranting about Rise of Skywalker, because I've done it enough already. Plus, I just get too disappointed by it. What I really want to discuss is the producer who was running the show on that trilogy, and that would be Kathleen Kennedy. I don't want to come off as one of those haters who wants to trash talk her for the sake of trash talking. Despite the issues I have with her regarding the recent Star Wars trilogy, I feel like we all have to ask ourselves something: is Kathleen Kennedy a bad producer? The answer might be a straightforward one if you're not familiar with her producing background.
Let's look at her resume before she worked on Star Wars. The very first movie she served as a producer on is E.T. the Extra-Terrestrial. Now I haven't seen that movie since I was small, but I know how popular it is. After that movie, her career skyrocketed. Her next few films were all Academy Award-winning ones, including Empire of the Sun, Lincoln, The Curious Case of Benjamin Button, and the very famous Jurassic Park. Heck, she started out her career as the assistant to none other than Steven Spielberg. Their first film together was Raiders of the Lost Ark, where she earned a credit as an associate to Spielberg himself. That's quite a resume. It's honestly no wonder why she was picked by George Lucas to become President of Lucasfilm.
As much as the fanbase goes after her, she's really proven herself to be a good producer. However, there's a difference between producing a batch of good films and running the biggest franchise in film history. Now let's go a bit further and compare the fictional universes of Star Wars and Marvel. Both are considered universes, but only one thrives on the idea of being a large universe. Most of the stories that happen in Marvel take place on Earth and the ones that don't wind up going back to Earth. In Star Wars, there is no Earth.
The galaxy of Star Wars is the biggest universe in all of fictional universes. It very well should be, because whenever we get something that's new for it, the universe is always expanded. There's always new planets, new characters, and new alien species we get to see. That's the beauty of the Star Wars universe and running a franchise like that is a heavy burden that rest on Kathleen Kennedy's shoulders. Has she done a good job running it. Well, she's had some hits with The Force Awakens and Rogue One, but after that, the franchise took a serious nose dive under her watch.
Speaking of Marvel, let's talk about what Kevin Feige has done for it. He started with Iron Man, and now he's wrapped up the latest phase with Endgame and Spider-Man: Far From Home. Under his watch, the MCU has delivered twenty-three successful films. Have they all been great movies? Maybe not, but no cinematic universe is perfect. The point is, he helped develop a well-connected cinematic universe that's still growing. I don't know a single Marvel fan who isn't excited for the next phase.
So what's the difference between how Kevin Feige runs the MCU versus how Kathleen Kennedy runs Star Wars? Well, that answer is actually many things. The main reason why Feige has had so much success with the Marvel movies is because he makes sure he's on the same page with his directors. Yes, he's had some directors leave projects due to creative differences, but just compare that to how many falling outs Kathleen Kennedy has had with so many directors. From the multiple directors that left the Solo movie due to creative differences, to losing Colin Trevorrow for the third sequel entry, the issue of creative differences seems to be a common issue with her.
On top of that, those films didn't hit well with audiences and critics. Even Solo was a big box office disappointment, something she needs to be held accountable for. Kevin Feige may have had creative issues with directors before, but none of the movies under his watch have been box office bombs. That's a critical difference between them. Kevin Feige knows how to run a cinematic universe by staying on top of things and working with his directors, while Kathleen Kennedy does not.
Now does this mean Kevin Feige should replace Kathleen Kennedy as President of Lucasfilm? On paper, that would be a good idea, but realistically, it's not possible. Running one large cinematic universe is enough work for Feige, so tackling two would probably drain him. I've heard friends of mine say that Feige should run Star Wars and I get it. Just look what the man has done for Marvel. However, having him run both Star Wars and Marvel is a monumental task.
Should Kathleen Kennedy step down? Many fans want that, but I'd like to think after Rise of Skywalker, she learned her lesson. I'm excited for the next batch of shows we're getting for Star Wars, but we need more movies that actually work. Now she did get Patty Jenkins, so that's a good sign. However, getting directors like J.J. Abrams and Rian Johnson sounded good at first too. If Patty Jenkins departs from Rogue Squadron, that will say it all. However, if she sticks with it, which her enthusiasm implies that she will, that will give us a good sign. It's always good to hear good news, but judgement day always comes when we see the final product. At this point, it's a matter of believe it when you see it.