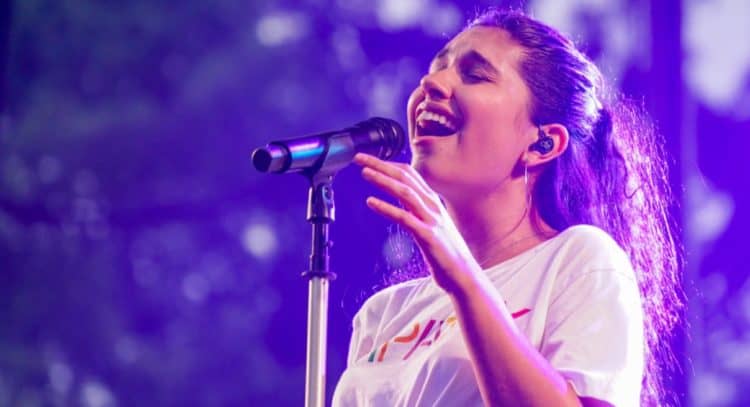 Alessia Cara is the professional name of Alessia Caracciolo. She is a Canadian singer and songwriter who has been active in the music industry since 2014. Recently, she released the album called The Pains of Growing in 2018. Here are 10 things that you may or may not have known about Alessia Cara:
1. Comes From Brampton, ON
Cara was born in Brampton, which is one of the cities that make up the Greater Toronto Area in the Canadian province of Ontario. The place was incorporated as a village with just 50 inhabitants in 1853. However, it has come a long way since that time, as shown by how it is now the ninth most populous of the municipalities that can be found in the whole of Canada. In significant part, this population growth can be attributed to mass immigration, so it should come as no surprise to learn that it has shaped Brampton to a considerable extent.
2. Her Family Can Trace Its Roots to Calabria
Cara's father was born in Canada to a pair of Italian immigrant, while Cara's mother was an Italian immigrant. It is interesting to note that her family can trace its roots to Calabria, which can be considered the "toe" of the "boot" that is the Italian peninsula. Nowadays, the region is a popular place to visit for tourists, not least because its relative lack of industrial cities, its relative lack of industrial development, and its environmental protections have ensured the continuing existence of numerous sites of natural interest.
3. Can Speak Italian
Their Italian heritage plays an important role in the lives of Cara's family. As a result, it makes sense that she would be capabe of speaking Italian. Something that is by no means guaranteed when it comes to the children of immigrant parents. Never mind the children of the children of immigrant parents.
4. Artistic From a Young Age
Even before Cara became interested in singing and songwriting, she was an artistic individual. In fact, there was a point in time when she thought that she wanted to become a visual artist. Besides her interest in the visual arts, Cara also wrote poetry as well as participated in theatre, meaning that her artistic interests were pretty wide-ranging in nature.
5. Got Her Start Via YouTube
With that said, Cara is an excellent example of the artists who managed to get their start through YouTube. In short, when she was still at the age of 13, she started posting videos of herself doing covers of various artists on a YouTube account. Thanks to this, Cara managed to get a fair amount of positive attention from the public. In fact, it is how her production company came upon her, thus leading to the situation in the present day.
6. Had a Hard Time Believing that the Offer Was Real
Very understandably, when Cara got the offer from the production company, she had a hard time believing that it was real. This was particularly true because she didn't actually have a clear idea of what a production company even was, which is why she did the sensible thing by getting her father to set up an initial meeting without signing any contracts to get an idea of what was going on before proceeding further. As it turned out, the production company had confidence in Cara's talents, thus putting her on the path to becoming not just a singer but also a songwriter as well.
7. Didn't Tell Anyone At School About What Had Happened
It is interesting to note that after the production company put Cara in contact with an artist named Sebastian Kole to help her out with her songwriting, she didn't tell anyone at her school about what had happened. Cara's motivation for keeping this secret is perfectly understandable, seeing as how she didn't want to stand out too much. Something that was particularly concerning for her because her school wasn't very big, meaning that she would've stood out even more because it didn't have many students.
8. Wrote a Song About a Bad Party Experience
Plenty of songwriters are known to take inspiration from real life. For instance, Cara is known to have written one of her songs because of a bad party experience. Apparently, she went to a party at a friend's basement where she felt very small and very uncomfortable, not least because people were smoking as well as getting so drunk that they were passing out on the floor. Due to this, Cara got her mother to pick her up. After which, she wrote about the bad party experience in song form the very next day. Luckily, while the person who threw the party knows about Cara's source of inspiration, he was good-natured enough to be happy for her success, though not without teasing her about it.
9. Blanked During a Taylor Swift Concert
At one point in time, Cara was invited by Taylor Swift to sing with her on the stage. Said incident was overwhelming for Cara, so much so that she blanked for a moment because of the sheer awareness of the fact that she was singing before tens of thousands of people. Adrenaline got her through the whole thing, but afterwards when she had returned backstage, the fading of that adrenaline caused her to start crying.
10. Now Believes that She Can Do Anything
In an interview, Cara stated that she now believes that she is capable of doing anything. This isn't a statement of arrogance. Instead, it is more accurate to say that it is a realization that many more things are possible than what she had thought before. Apparently, while Cara decided to go for a career as a professional singer and songwriter, she was under the impression that success in that pursuit wasn't realistic because of the numerous times that she has been told so. As a result, Cara's success in spite of the odds means that she is now encouraged to believe that she can achieve things that she used to believe to be impossible.