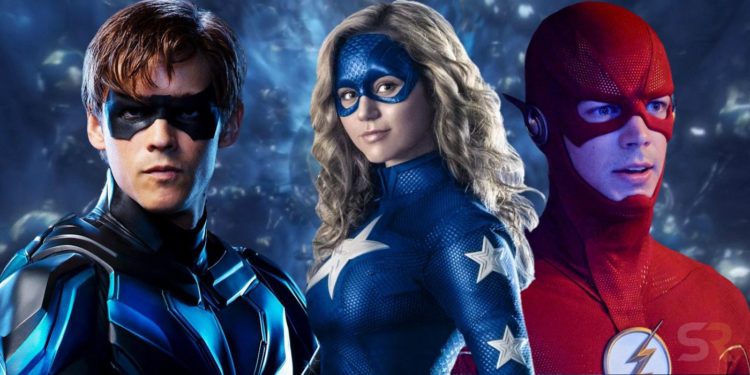 Kevin Feige and Disney changed the landscape of moviemaking of the modern age. The term "universe" was never really a thing before Marvel started carving out their own path thanks to their wide array of comic book movies. After first trying with Hulk in 2003, which turned out to be a disappointing box office investment, Feige got it right with Iron Man, and his cinematic universe has been building from there on out. The reason that Feige and Disney's business model became such a success is due to the fact that they were patient with the way they carefully planned out their movies. Each film was the next chapter of a larger story and more importantly, Feige and his cast of filmmakers made sure that their movies were actually good standalone features. Whether you started out with Iron Man or Spider-Man: No Way Home, these films are easy to get into because they aren't contrived features that require you to be deeply invested in the Marvel saga. Sure, the audience who skipped out on a good majority of the Marvel films will miss out on certain Easter eggs, but the movies aren't hard to get into.
Obviously, Marvel's success with their universe saw a couple of copycats along the way. Universal tried to get a Dark Universe started with a reboot of The Mummy. The slate of films would focus on the company's historic monsters such as Frankenstein, Invisible Woman, The Wolf Man, Dracula, and The Hunchback of Notre Dame; with Russell Crowe (Dr. Jekyll), Javier Bardem (Frankenstein), Johnny Depp (The Invisible Man), and Sofia Boutella (The Mummy) hired to play the respective characters in this universe. The Mummy bombed, and in turn, the Dark Universe was destroyed due to one film. The same could be said about the DC universe. Warner Brothers had a solid slate of comic book films, with Christopher Nolan's Batman trilogy being the most notable. However, it was clear that executives saw the success and tried to rush their rich roster of heroes into production by coming out with what should've been a huge film: Batman vs. Superman: Dawn of Justice. Fans ignored the critical reception, but it failed to reach the $1 billion club overall. Considering that Batman, Superman, and Wonder Woman were all in this film, that's a big disappointment. That lack of success only got worse when Justice League made it's way into theaters. Once again, the company tried to speed to the finish line by completely not understanding what made the Marvel model work.
Kevin Feige and crew wisely built-up each individual first. By the time the first Avengers movie hit, Thor, Captain America, Hulk, and Iron Man had their own films. Even Black Widow and Hawkeye were familiar due to their appearances as side characters in Iron Man and Thor. The Flash and Cyborg weren't mainstream stars in the DC universe, while Ben Affleck's version of Batman had yet to debut in his own film. Same thing with Aquaman. That made the feature seem clunky because introductions needed to be made before the respective heroes could join together and save the day. What should've been the biggest film in the DC universe ultimately made less than Batman vs. Superman. Since then, Warner Brothers has tried to distance themselves away from the Zack Synder world, though they've managed to create a string of hits thanks to their popular superhero names. Should DC just abandon the idea of having a connected universe? Yes. Granted, it would be more profitable if DC had a connected universe. The reason that most Marvel movies made over a billion easy is due to the fact that fans feel that each movie is a key piece of the larger chapter.
If DC played the patient game and slowly build-up their string of heroes, then could've been on the same trajectory path as Marvel. They didn't, and more importantly, many of their films were inferior to most of the Marvel brand offerings. DC has such a strong roster that it would be foolish to not capitalize on them but making each film unique and different could actually be beneficial to the company. At this point, we know what to expect with Marvel movies: light-hearted affairs that tend to have the same formula. Sure, several films such as Captain America: Winter Solider changed up the tone, but it's usually a predictable path for the studio. Without a connected universe, DC doesn't have to abide by these restrictions. The filmmakers can be as bold and brazen as they want, provided they make a strong and entertaining movie. Obviously, the downside is that another Justice League would be a shot in the dark. With different tones and styles, it would clash should DC revamp the movie in the future. In truth, it would be wise if DC properly built-up their world, but it allows more creative freedom if they didn't.
Tell us what's wrong with this post? How could we improve it? :)
Let us improve this post!