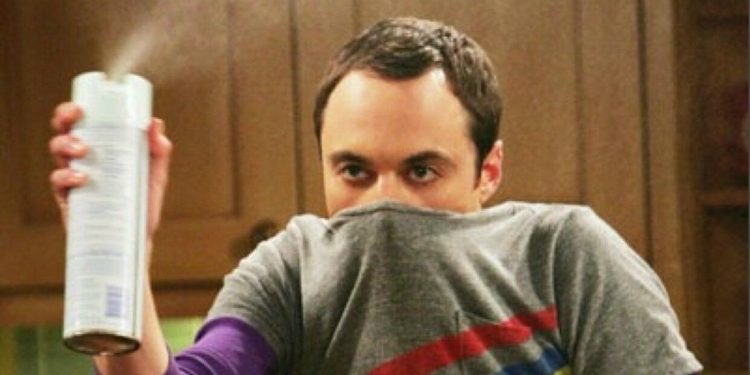 When Jim Parsons was born on March 24, 1973, the world had no idea he'd grow up to become one of television's highest-paid actors. Nor did anyone know he would go on to star with some of the biggest names in the music industry as the voice of a little character in a Disney-Pixar film called, "Home," or that he would one day be asked to become a superhero himself. Parsons is a talented actor, an educated man who would go to school forever if he had the opportunity, and he is somehow also just a regular guy doing regular guy things like walking his dog and doing laundry and making a life for himself and his husband at home. Jim Parsons is most famous for his role as Sheldon Cooper in the hit series, "The Big Bang Theory," though he's had many roles in other projects throughout the course of his career. At the moment, the fact that he was being tapped to play a superhero in an upcoming project is something that is running rampant on the internet, and it seems that the world is curious to learn more.
Kevin Smith Speaks Out
Kevin Smith is a well-known name in the Hollywood arena. The filmmaker, writer, and man of many trades is a man with enough success that he's worked on what feels like just about everything. He is outspoken, he is not afraid to share his thoughts even when they are not the most popular thoughts, and he is also someone who sometimes comes out with a few things that no one saw coming. This is one of those things. He recently came out and announced that he was asked a few years ago to write a story. He spoke about it on the FatMan Beyond podcast. He was asked to write a script about a DC Marvel comic superhero and that the plan was to hire the famous Jim Parsons to voice the superhero. He spoke of it, but no one really knew what he was talking about because no one has heard anything about it.
Plastic Man
Who is the superhero that someone wanted to see Parson's play? His name is Plastic Man, and he's a superhero from the 70s. The hero had his own show on television – an animated series – way back when, but most of us don't remember that far back when we were so little. Smith himself forgot that he was asked to take on the writing project associated with the script. He was in the middle of going through an old laptop of his looking for something completely unrelated when he found this script. It's more than two years old at this point, and he'd forgotten with the hecticness of his own life and all that has been going on in the past two years that he'd been asked to write it. He's done with that part of the work, and he felt the need to share that the project was slated to star Parsons as the voice of Plastic Man.
Will it Happen?
According to the podcast interview, Smith does not see this project ever seeing the light of day. it was something he did, and it's something that he doesn't think will come to fruition. Many people don't realize that this happens all the time in work, in the business, and in Hollywood, too. People have ideas, they take them a level higher than they might otherwise, and then they are scrapped, put on the back burner, forgotten about, etc. The writer doesn't see us ever seeing Parsons in the role not because he's not good enough, but simply because the project will likely never see the light of day. It would seem that fans of Plastic Man will be yet again disappointed. The superhero was meant to have a movie of his own in the 90s, but that also did not happen. Now he is not going to come to the television with the voice of Parsons behind him, and that's just another thing that fans are going to find upsetting. The simple truth of the matter is that some things are better left unsaid, and this might be one of them. While many of us have never heard of Plastic Man, there are plenty of comic fans who know exactly who this hero is, and they want to see more of him. Now, they know that there was another plan that probably won't come to light, and the disappointment is real.