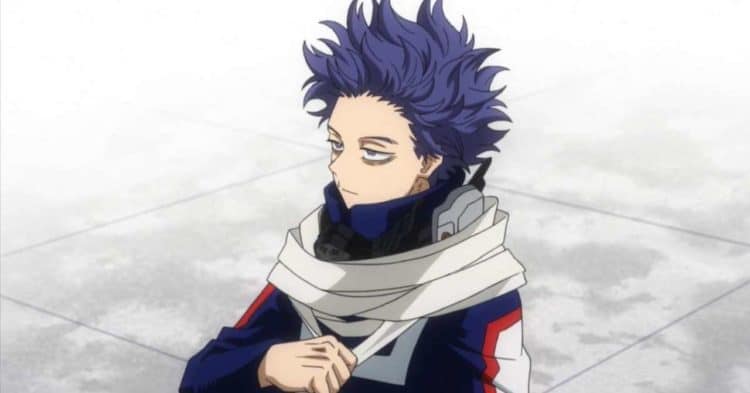 After years of waiting, longtime fans of My Hero Academia might finally get to see the live-action movie featuring their favorite UA Academy student, Izuku, on the big screen. Now that Shinsuke Sato has been chosen as the director to helm the upcoming action flick, it is only a matter of time before production begins. This article will go through everything we know about the My Hero Academia movie that Shinsuke Sato will be directing.
My Hero Academia
Like many other great anime franchises, My Hero Academia began as a superhero manga. It was first published in 2014 in Japan's Weekly Shonen Jump. Kohei Horikoshi wrote and illustrated the popular manga. Currently, it has over 50 million copies circulating worldwide. It is about a young boy, Izuku Midoriya, aka 'Deku,' who wants to become a superhero so bad. But he wasn't gifted with a Quirk – superhero powers. Despite this, he risked his life for his friend, which lands him favor with his idol hero, All Might, one of the greatest in their world.
After support from his hero, Deku enrolls in a superhero academy to go after his dreams. He meets other superheroes in training who later become good friends, like Ochaco Uraraka and Tenya Ida. It is a funny, coming-of-age story filled with beautiful action sequences. The anime based on the manga, which began airing episodes in 2016, is currently in its fifth season. It is available to stream on Netflix, along with one of the animated films.
My Hero Academia's anime has three animation films: My Hero Academia: Two Heroes, My Hero Academia: Heroes Rising, and 2021's My Hero Academia: World Heroes Mission. The latest movie in the franchise, released on August 6, broke Box office records worldwide upon its release. Creator Horikoshi served as chief supervisor of the anime film. The film made over 1 million dollars in the first ten days at the box office.
A Sato Directed Film
It's no secret that Legendary Ent. has been searching for a director for the live-action Academia movie ever since it bought the rights in 2018. After getting so many positive reviews for its stunning visuals and unique storyline, the series was renewed for a second season. Finally, they hired Tokyo-based film director, screenwriter, and video game designer Shinsuke Sato. He is a skilled Japanese director who has done work on projects like the 2019's historical film Kingdom and its upcoming sequel, 2016's I Am a Hero, and 2020's Alice in Borderland, which is also based on a popular manga Haro Aso. Sato is credited for the screenplay in this 2020 Netflix series, so that he might have some input on the Academia script.
My Hero Academia is also not the first live-action anime that Sato is directing. Though, it is his first film in English. Fans can trust Sato's creative eye since he has directed other anime films, including 2016's DeathNote: Light Up The World and 2018's Bleach. Sato has been working as a director in the anime industry for over twenty years, adapting manga and anime for cinemas. A fun fact about the Japanese director is that he designed the popular video game Tekken 4.
Shinsuke joining the team means hope for fans who feared the movie would never see the light of day. As of now, no writer has been chosen to write the script. Since it is the first live-action movie in the epic franchise, it will likely be Izuku's origin story. So fans can expect to see characters from the anime's first season in the upcoming movie. It would be fascinating to see who they cast as the incredible superhero, All Might.
Produced by Legendary Entertainment
The live-action My Hero Academia movie is produced by Legendary Entertainment, a Chinese company and Wanda Group subsidiary. They are responsible for box office hits like Jurassic World: the Fallen Kingdom, Superman Man of Steel, Pacific Rim: Uprising, and most recently, Godzilla vs. Kong, so chances are the live-action film will be a blockbuster hit. From what we can tell about Legendary's previous releases, My Hero Academia will have an enormous budget if it wants to bring a few epic fight scenes from the manga pages to the cinema screens.
That might not be a big ask for Legendary Entertainment since the Pokemon: Detective Pikachu movie they produced became one of the best performing video game movies ever. It made a total of 433 million dollars from the worldwide Box Office. According to a 2018 Variety article, Alex Garcia, the executive vice president, and Jay Ashenfelter, creative producer at Legendary, oversees everything relating to the movie's production. When the film is finally released in theatres, Toho will be in charge of distribution in Japan. Shueisha, the manga publishing company, has entrusted Ryosuke Yoritomi to oversee the project on their behalf.
Legendary took close to three years to release the live-action movie of Pikachu, so fans might get a sneak peek of My Hero Academia by late 2022 if the pandemic does not push production. Fans worldwide are hoping that Sato will not butcher the movie and remain faithful to the original anime.
Tell us what's wrong with this post? How could we improve it? :)
Let us improve this post!