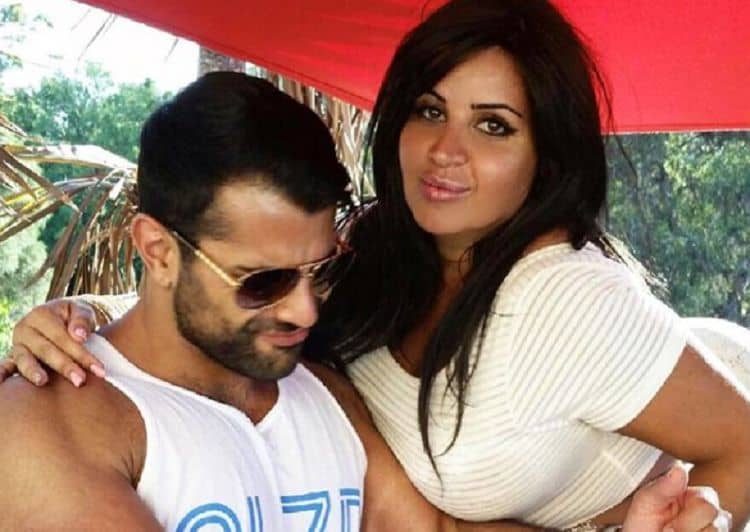 Shervin Rooparvar is a reality star who became famous after joining the show "Shahs of Sunset." The 39-year-old reality star is best friends with his costar Golnesa Gharachedaghi aka" GG." He first made an appearance on the show in season 4, and in season 5, he was one of the main characters. He is from Iranian descent, raised in America, and studied neural science. After graduating from college, he went ahead to pursue his interests. So what are some of the things that you might not have known about him?
1. He is an Entrepreneur
Shervin started his own technology company when he was in college. Right now, he has two computer companies in Silicon Valley. He also partnered with "Munition," which deals with quality headphones in San Diego. His entrepreneurship has led him to the hospitality industry since he has five different clubs and restaurants in Seattle. He also has a lounge in San Francisco. Because of his strong entrepreneurial skills and ventures, Shervin got invited to give talks in academic institutions, among which is Harvard School of Business. He is also one of the advisors on Tyme Commerce that will be deploying a mobile commerce platform to help them be successful. Shervin is also a partner in the Astor Manor Tavern Hospitality Group.
2. His hobbies
Shervin loves traveling mostly for vacation, conducting interviews on different continents, as well as for business. Shervin also loves spending time at the shooting range. On his Pinterest board, he has pinned some items like firearms training and how to handle a gun. He has an interest in classic, fancy, and new cars; he has even posted some of them on his Instagram. He loves going to the gym and flaunting his well-built body on his Instagram.
3. He is a fashionista
In 2017 he launched "Estate," which sells street-urban fashion. He also owned a boutique and was even asked to be a judge at the Miss Middle East Pageant Show. The stunning wardrobe that we get to see on his website and social media has landed him on various magazines, including Daily Mail, People, E! and OK! Magazine.
4. He is a philanthropist
Shervin lost his grandmother to breast cancer, and this showed that most of the women in his family are prone to breast cancer. Therefore, he makes sure that the women in his family always gets tested as per YouTube. He supported every other woman when he attended the Boobs for Babes Charity Event, where he was the host on December 5th, 2019, and also the previous years. Additionally, on October 14th, 2018, he hosted the "No Bullying Festival," which was presented by the Human Growth Foundation. He also supports Pars Equality and Aryana Health Care Foundation.
5. His relationship with Annalise was for the cameras
The charming, elegant, and engaging, 38-year-old actor has it easy with girls. On the show "Watch What Happens Live with Andy Cohen," he gives guys tips and answers some questions about dating. In season 6, episode 7 on the show "Shahs of Sunset," Shervin first denied cheating on his Aussie girlfriend, Annalise, with his costar Tara Radcliffe. Shervin convinced Tara that he was going to leave his girlfriend. The two kept the secret for some time. After hours of confrontation from some of the other costars, he finally admitted it. In season 6, episode 10, Annalise still protected him even after Mercedes Javid tried to tell her Shervin cheated. On "Brandi Glanville Unfiltered Podcast," Shervin confirmed that they are currently just friends with Annalise and later he explains that he was dating her for reality TV.
6. His legal woes
Shervin and the girl were talking over social media for a while before they met in Vegas in December 2018. The two hang out at his hotel, drinking and talking. According to him, he had other businesses to attend, but the lady started shouting and accusing him of slipping a drug in her drink. She then immediately walked out of the room and reported the incident to the police, but they did not follow up. One month later, the lady's manager sent him a letter threatening to tell the story to other production stations unless he paid $350K or more. Shervin then sued the woman for extortion.
7. Why he left the reality show
Shervin cheating on Annalise, a couple of times, including with a married woman, destroyed the reputation of the show. According to the show's report, Shervin had planned to expose a player on the next season, but he was unwilling to let the public into his dating life. Because of this, a new person, Nema Vand, was introduced.
8. Shervin Roohparver's Net Worth
Shervin is considerably a fortunate man. Despite maintaining a lower profile on his opulence, his vast fortune is hard to ignore. He operates night club businesses, and he is an investor in companies in Silicon Valley, apart from running restaurants. All these summed up equate to a staggering 4.5 million US dollars. It is estimated that he takes up to two million dollars in annual earnings. His role in the reality show also adds a substantial amount to his earnings.
9. He is living up his Zodiac sign
Shervin Roohparver was born on August 20th, 1980. He is creative and was able to spot the right market niche to set up different business enterprises. He is a natural-born leader who gives advice to students at Harvard and is in the Tymes advocacy team. He is self-confident, which he fully displays by his fashion sense and pictures of his body. Shervin is also dramatic, and that's why he ended up on a reality show.
10. His substantial fun base
Shervin has 148K followers on Instagram and 28.9 K followers on twitter. Let's not forget about the number of people that tune in to "Shah's of Sunset" to watch him. What do you do with a vast social media following? You guessed it right; you monetize it. Shervin does that. He doesn't have a million followers yet, but that doesn't stop him from making a penny off social media. Shervin gets an average of $200 per post. All these people follow him in search of partnerships, business tips, fashion tips, and lifestyle inspiration tips.
Tell us what's wrong with this post? How could we improve it? :)
Let us improve this post!