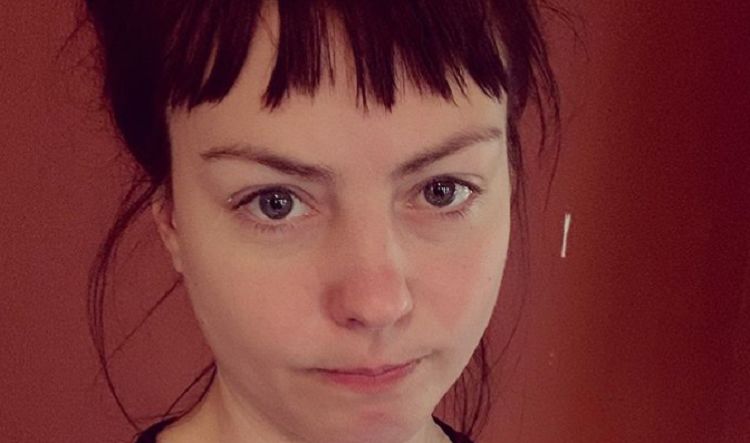 Angel Olsen is a singer and songwriter who was born in St. Louis in Missouri on January 22, 1987. However, she now lives in Ashville, North Carolina. She began her career in the music industry in 2009, and she is known as both a vocalist and for playing the guitar. Her style of music is usually associated with indie rock, indie folk, and alternative country genres of music. She released her first Ep 'Strange Cacti' and her debut album 'Half Way Home' with the Bathetic music label. She is now signed to Jajauwar and has released a further two studio albums. She is currently working on her fourth studio album, 'All Mirrors', which is set for release in October 2019. Although she is now a well-known solo artist, there are many things that people do not know about this talented musician. Here are 10 interesting facts you might not know about Angel Olsen.
1. She is Adopted
Shortly after her birth, Olsen moved in with a foster family. When she was three years of age, the foster family adopted her. Olsen has said that her parents are an older couple and she has always been fascinated with the era in which her parents enjoyed their childhood. She feels lucky that her parents adopted her as they have a wonderful capacity for children. Olsen has talked openly about the fact that she is adopted in many interviews.
2. She Loves 1950s Movies
In an interview with Rookie Magazine, Angel Olsen revealed that she is a huge fan of movies form the 1950s. She fell in love with these movies as she would watch them with her parents when she was growing up. Some of her other favorite films include '9 to 5′, 'Star Trek: The Next Generation', and Cleo From 5 to 7′.
3. A Psychic Told Her She Will Move to Florida
Olsen once had her tarot cards read by a psychic. She had visited the tarot card reader with her friend. Olsen was told that she would move to Florida and have three children. At first, Olsen was totally in disagreement with this reading and has said that she would never move to Florida or have three children. However, she has since conceded that the woman might be right and that she could move to Florida and have three children in the future, but she has no plans to do so any time soon.
4. She is a Vegetarian
Angel Olsen is a vegetarian, says Health Celeb. She chose to follow this diet for both health reasons and because she is concerned with the welfare of animals.
5. She Is a Featured Artist on Several Albums
Although she is predominantly known for her work as a solo artist, Angel Olsen has featured on the albums of other artists. He first collaboration was in 2013 when she featured on an album titled 'Tim Kinsella Sings the Songs of Marvin Tate by Leroy Bach Featuring Angel Olsen'. She then featured on Lawrence Rothman's 2015 single 'California Paranoia'. In 2017, she was the featured artist on Hamilton Leithauser's single 'Heartstruck (Wild Hunger)' and then on Jeff Ament's single 'Safe in the Car' the following year.
6. She is Already a Millionaire
According to Celebs Trend Now, Angel Olsen is already a millionaire as she has an estimated net worth of $1 million. As she continues with her career in the music industry, it is likely that her wealth will continue to grow.
7. Olsen Uses Creativity as an Escape
Angel Olsen has said that she uses creativity as a form of escapism. One obvious form of her creativity is writing music. However, this is not the only aspect of her creative streak. She also likes writing as a form of expressing herself, and she has said that she wants her writing to come across as intentional and informative. She also does some fun creative activities, such as making T-shirts.
8. She Directs Her Own Music Videos
Another way in which Angel Olsen expresses her creativity is by directing her own videos. Before she became famous, she would make her own videos with friends, so this is something that has always interested her. She has worked alongside Jenny Hval and Ashley Connor on some of her videos. She likes the different approaches they bring to her work. She has said that Hval has a very relaxed, DIY attitude towards making videos, while Connor has worked on more commercial projects that have an element of punk to them. The reason that she likes to direct her own music videos is that when she gets an image, she wants to have control of the end result. The process of directing the movies is something that she finds fun and she enjoys making them. Olsen plans to continue directing her own music videos in the future.
9. Her Music is About Her Life
In an interview with The Fifth Sense, Angel Olsen talked about how her music is an exaggerated version of her life experiences. She has described how she uses an element of her life as the inspiration of the song and then exaggerates the scenario in a fun way to get her point across. Olsen has said that it is not intended to relive her experiences in any way.
10. She Enjoys the Slow Pace of Life in Asheville, North Carolina
Olsen now lives in Asheville, North Carolina, and this is where she is based when she is not touring. She says that she enjoys the slower place of life in this town. When she has free time, she likes to enjoy a hike in her beautiful surroundings as it gives her time to process her thoughts. Her life is so busy that she doesn't have time to think about everything that is happening to her, and hiking is something that allows her to think back and analyze her emotions.