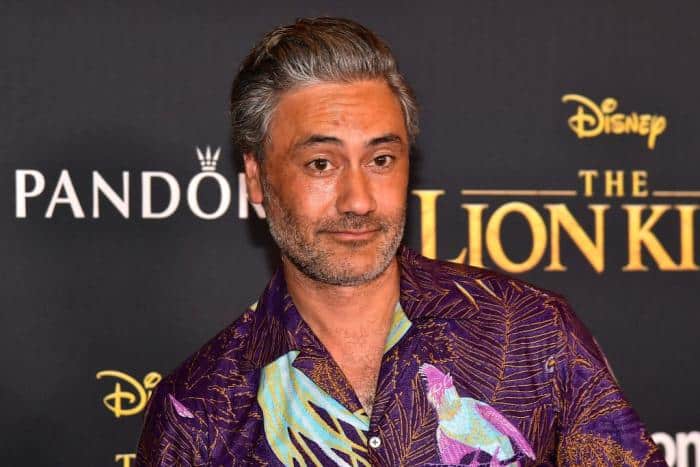 Taika Waititi is a director, actor, writer, comedian, and painter who is also known as Taika Cohen. He was born in Wellington, New Zealand, on August 16, 1975. Waititi has had a successful career in many aspects of the film industry since 1999, initially working as an actor when he had a role in the movie 'Scarfies'. He first directed a short film in 2002 called 'John and Pogo'. Waititi was then nominated for an Academy Award for 'Two Cars. One Night'. He has since gone on to direct films including 'Boy', 'Green Lantern', 'Doctor Strange', and 'Moana'. Waititi's latest movie is 'Thor: Ragnarok', which is set for release on November 3, 2017. It will be produced by Marvel Studios and Walt Disney Studios Motion Pictures are the distributors. The movie will star Chris Hemsworth, Tom Hiddleston, and Cate Blanchett.
Here are five things you might not know about Taika Waititi.
1. He Has Collaborated with Stu Rutherford on Four Occasions
Waititi has often collaborated with the same people repeatedly. One of these is Stu Rutherford who he has worked with on four films. These have included the 2007 'Eagle vs Shark' and 'Boy', which was released in 2010. The pair also worked on 'What We Do in the Shadows' in 2014 and in the upcoming movie 'Thor: Ragnarok'. Others he has worked with on two or more occasions include Jemaine Clement, Rachel House, Cohen Holloway, Craig Hall, Rhys Darby, Cori Gonzalez-Macuer, Mike Minogue, and Sam Neill.
2. He is Married to Chelsea Winstanley
Taika Waititi is married to Chelsea Winstanley who is also a film producer from New Zealand. Winstanley co-produced the 2014 movie 'What Do We Do in the Shadows' with her husband and Jemaine Clement. She has also produced short films, such as 'Night Shift' and 'Meathead'. The couple's first daughter was born in May 2012. They named her Te Kainga o Te Hinekāhu Waititi.
3. He Sometimes Takes Roles in the Movies He Directs
Directing or writing a movie hasn't prevented Waititi from also taking on an acting role. He had roles in both 'Boy' and What We Do in the Shadows', which he co-wrote and co-directed with Jemaine Clement. He now has a role in the most recent movie he has directed. In 'Thor: Ragnarok', he is playing Korg, a Kronan.
4. He Performed at the Edinburgh Film Festival
Taika Waititi was once in the comedy duo 'The Humorbeasts' with Jemaine Clement. The duo were the recipients of the Billy T Award in 1999 and this is the highest comedy accolade in New Zealand. Waititi and Clement also performed together at the Edinburgh Fringe Festival in 2002. Jemaine Clement performed at the same festival with Bret McKenzie as part of 'Flight of the Conchords', which is a musical comedy duo.
5. He is an Inventor
Waititi has also shown talent as an inventor. One of his inventions is a tie with a hole that allows you to button the tie to your shirt. He also co-invented part of the lighting system that is used in some scenes of 'Thor: Ragnarok'.
Save