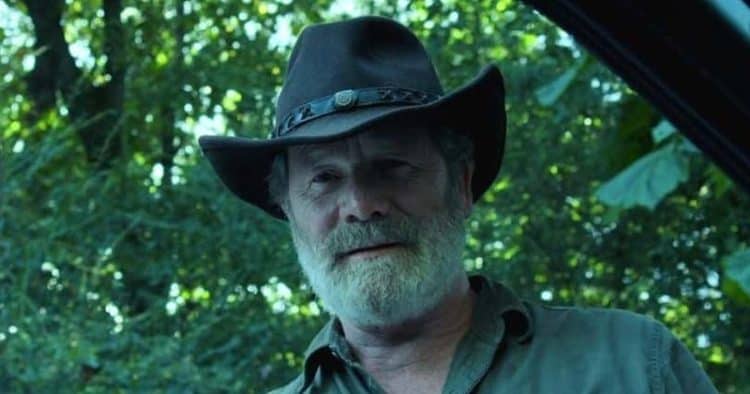 Prominent artists have a unique place in society, in that they have a massive platform with which to voice their opinions on political and cultural issues. While many actors choose to stay away from the spotlight in order to avoid controversy, performers like Peter Mullan have no issue with taking a stand.
Mullan rose to fame with his performances in Trainspotting and Braveheart. He can now be seen in the highly popular series Ozark. While many fans appreciate his incredible acting ability, few realize how skilled, passionate, and well-rounded he is. For those hoping to learn a little more about this talented artist, here are five of the most interesting facts about Peter Mullan.
5. He was married to an actor
Mullan may be a highly popular actor, but he does not necessarily have the highest level of celebrity. For this reason, many fans may not realize that he married another extremely talented performer. In 1989, he married Annie Swan, a fellow actor and writer. The two have since separated, but they have three children together.
4. He is well educated
Mullan's intelligence has been apparent throughout his career, regardless of the production. He used his intelligence to pursue a higher education after high school, attending Glasgow University. Here, he studied both economic history and drama, providing him with a well-rounded education. Interestingly, his father worked at the same university, but passed away on the day that Mullan started taking classes.
3. He had a rough upbringing
Today, Mullan is known as a highly successful artist. However, there was a time when his future looked very bleak. In his youth, he was actually a member of a street gang for a short period of time. This was a very difficult period for him in which he was also homeless at times. He would later find work as a bouncer in several clubs.
2. He stands up for what he believes in
While many actors choose to keep their political beliefs private in order to avoid backlash, Mullan has been very vocal in supporting left-wing movements. Not only was he a leading force in Scotland's leftist theatre movement, he has also been involved in social movements as well. He participated in occupations of the UK Immigration Service in 2005, and protested the BBC when it opted not to air a Disasters Emergency Committee appeal.
1. He is a talented director
Mullan earned a great deal of fame and fortune with his acting work, but he may be even more talented as a director. One of his most notable productions was the 2002 film The Magdalene Sisters. The film was widely acclaimed, earning a Golden Lion award and BAFTA nomination. With the film, he became the first person to win the best actor and best film awards at European film awards.
Conclusion
Peter Mullan is one of the most talented, passionate, and versatile artists working today. He has acted in iconic films like Trainspotting and directed critically-acclaimed productions like The Magdalene Sisters. In addition, he is very active in the European political sphere, engaging in several high profile protests. While many might not agree with his positions, it is impossible not to respect the passion that has driven Mullan to great heights.
Tell us what's wrong with this post? How could we improve it? :)
Let us improve this post!