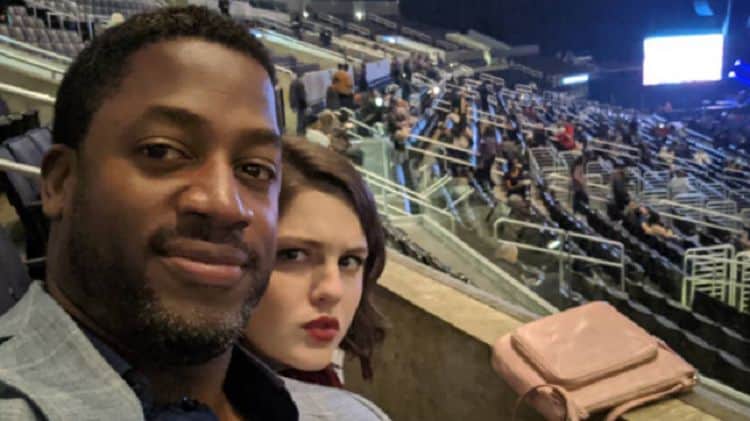 Wayne T. Carr is a name you probably aren't too familiar with, but that almost wasn't the case. Despite not having much on-screen experience, Wayne was cast to play Green Lantern in the 2017 film Justice League. However, he was cut from the movie when Warner Brothers stepped in and expressed that they wanted to take the project in another direction. The role would've been a major break for Wayne and could have skyrocketed his career to new heights. Although the film was released a few years ago, it has become the topic of conversation again due to the director's cut being released on HBO Max. Things didn't work out the way he hoped, he's still grateful for the experiences he's had so far. Here are 10 things you didn't know about Wayne T. Carr.
1. He Has A Master's Degree
Acting has been a very large part of Wayne's life for many years, and he has put in a lot of time and effort to establish himself in the industry. He has a bachelor's degree in directing and theatrical production from Frostburg State University and a master's degree in acting from Penn State.
2. Many Fans Are Disappointed That He Was Cut From Justice League
Hollywood can be very cutthroat, and Wayne's removal from Justice League is a great example of that. While Warner Brothers may have thought they were making a good decision for the DCU franchise, many fans don't agree. Lots of fans took to social media to express their disappointment in the decision to take Green Lantern out of the movie. Many felt a personal sense of sadness for Wayne as he missed out on his major movie debut.
3. He Was In An Episode Of S.W.A.T
Wayne doesn't have the longest on-screen resume, but he's gotten a few good appearances here and there. One of his most noteworthy TV roles was being cast in an episode of S.W.A.T in 2018. Hopefully, more TV and film opportunities open up for Wayne now that more people are aware that he was supposed to be Green Lantern.
4. He Has Lots Of Theater Experience
Just because Wayne doesn't have much on-screen experience doesn't mean that he doesn't have a lot of acting experience in general. He has spent the majority of his career acting on stage. Some of his theater credits include A Christmas Carol and The Glass Menagerie.
5. He Is Married
Having a strong support system is very important, especially when you're dealing with a lot of ups and downs. Wayne has been fortunate to find that support in his wife, Danielle. The couple tied the knot in 2017 and they are currently expecting their first child.
6. He Is A Teacher
In addition to sharing his talent with the world through his acting, Wayne also likes to share his knowledge with others. He loves helping up-and-coming actors work on their skills. He is also a performance coach with an organization called Stand and Deliver. According to his LinkedIn profile, "Stand & Deliver helps leaders to communicate with greater confidence, authenticity, clarity, and purpose in order to align and inspire teams towards successful achievement of their mission."
7. He Is A Dog Person
Wayne's first child may not be here yet, but he is already getting lots of great practice thanks to his fur baby. He is a dog person and a very dedicated pet parent to his dog, Sammy. Even though Sammy doesn't have his own Instagram account, he makes frequent appearances on Wayne's.
8. He Used To Play Football
Wayne likes to stay active, but years of playing sports when he was younger put some serious wear and tear on his body. In an Instagram post, Wayne mentioned that he doesn't run often anymore because he has football knees. Unfortunately, we weren't able to find any information about his years playing football.
9. He Loves The Outdoors
When you spend as much time inside a theater as Wayne does, it's always nice to get out and enjoy some fresh air. Wayne enjoys spending as much time outside as he can. He likes a variety of outdoor activities including swimming, cycling, hiking, and exploring local walking trails.
10. He Is A Director
Acting is a big part of who Wayne is, but it isn't the only part of his creative side that he likes to explore. He has also developed an interest in telling stories from behind the scenes. According to his social media profiles, Wayne is also a director although his page on IMDB doesn't list any directing credits.
Tell us what's wrong with this post? How could we improve it? :)
Let us improve this post!