When She-Hulk: Attorney at Law was first announced as Marvel's attempt at a full-blown comedic series, it had all the potential in the world. Tatiana Maslany is a tremendous and likable actor who could easily slip into the role of Jennifer Walters/She-Hulk. Plus, Marvel tends to be more hit than miss when it comes to the comedic moments within their films. In the comics, she was actually one of the best female heroes ever written.
Jennifer Walters was witty, eccentric, and smart, with her various storylines being wildly entertaining. She was Deadpool before, well…Deadpool (minus the copious amounts of killing, of course). Jennifer Walters/She-Hulk was primed and ready to be on the big screen because she was a fully fleshed-out character in the comics. However, that didn't carry over to the television series. Maslany was perfect in the series, but everything else was below the high standards Marvel set with shows like WandaVision or Ms. Marvel.
Jennifer Walters Wasn't A Likable Character
As mentioned previously, She-Hulk/Jennifer Walters was a witty, eccentric, and smart character in the comics. Unfortunately, the Marvel hero wasn't written that way in the series. She's narcissistic and quite arrogant. She dismisses her male attorney's opinions. Unreasonably gets pissed at Bruce Banner for trying to help her. In fact, she runs the man over with his car! Keeping in the Marvel canon, Bruce Banner/The Hulk is an extremely tragic character.
He was abused as a child. There were several times in his life when he considered suicide. He went through a massive war that saw the death of one of his good friends, Tony Stark. Jennifer dismisses this by stating that she's able to hold her anger better because she's had a deal with catcalling and incompetent men at her job. This was meant to be a powerful moment for Jennifer Walters. But when you compare the trauma and pain that Bruce has been through, Jennifer being able to contain her anger better rings extremely false.
Jennifer Walters wasn't a likable character. That had nothing to do with the actress herself. It's okay to have these types of characters leading the charge if they evolve over time, but Jennifer stays the same from beginning to end. It doesn't help the fact that the series never truly settled on what it wanted to be. Speaking of which…
She-Hulk: Attorney At Law Didn't Understand What It Wanted To Be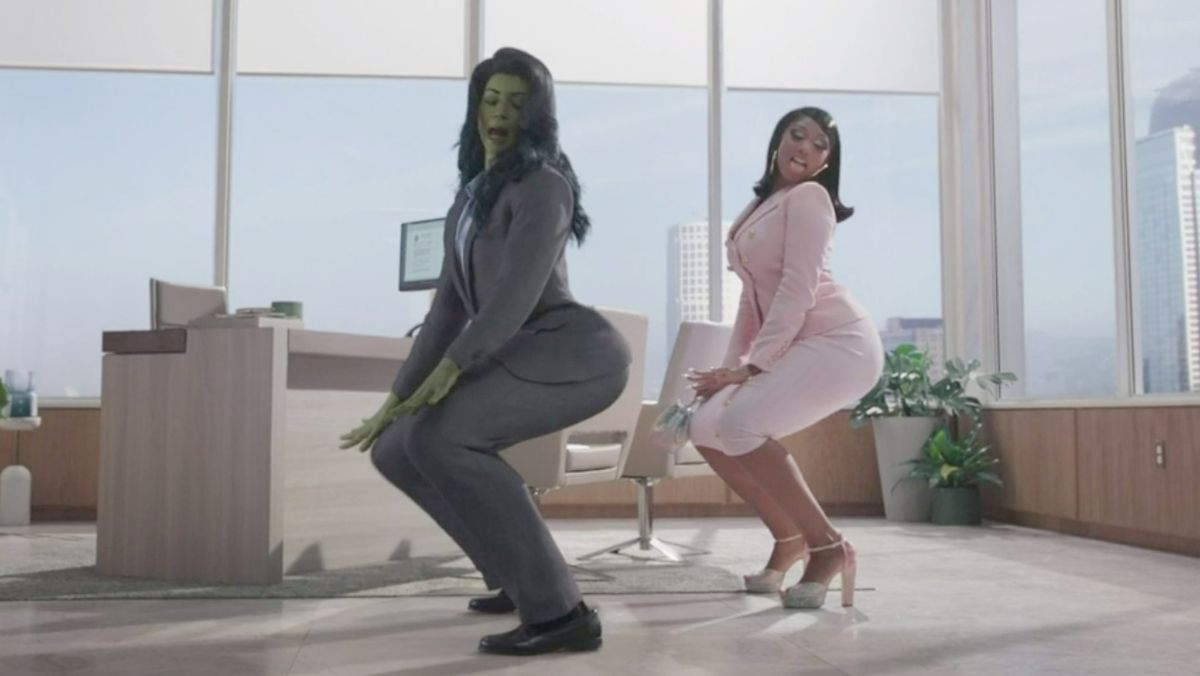 The premise of the overall show was quite clear, but Jennifer Walter's journey wasn't. Since she was able to control her powers easily, that eliminated most of the drama that could've been carried throughout the entire season. However, that's not the biggest issue, as the She-Hulk comics did an excellent job of exploring the humanity of her character. She-Hulk had to balance being both a lawyer and a superhero, which made for quite an entertaining saga.
That balance was barely present here. The show makes it particularly clear that they didn't have much interest in following the superhero aspects of She-Hulk. So her being offered a spot on The Avengers team or even fighting daily crime was sparse until the final episodes. The courtroom drama wasn't funny, nor was it compelling. There was a mix of legal drama, rom-com, and a superhero story at the tail of the series, but none of it comes together in the slightest.
The Weird Hatred For Men
Jennifer Gao, partly making the series to troll the troll was a stupid decision. Are there trolls in the Marvel landscape? Yes, but a good majority of Marvel fans liked and respect the She-Hulk character because her comics were well-received. In truth, there's nothing wrong with tackling feminist themes.
One of the best movies to do this was Promising Young Woman; the film explored a nasty and dangerous culture that was extremely harmful to women. The difference? Promising Young Woman didn't hate men. In fact, the only person that Cassie shows any mercy to is Alfred Molina's Jordan.
Despite hooking up with Daredevil and several other men in the series, the hatred towards men felt unnecessary. Jennifer's speech in the first episode came out of nowhere because there was never any exploration of said topic. She dismissed a male lawyer who gave some decent advice. Jennifer's life never felt in danger up until she mentioned it. If Jennifer Gao and her team of writers wanted to navigate the dangers of a woman being in a man's world, then she should've told that story. She didn't. In the end, we got a very cocky protagonist who turned out to be one of the worse-written Marvel characters.