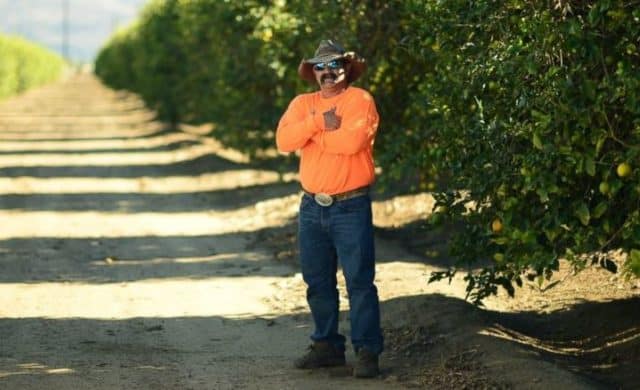 If there's one episode of Shark Tank that I believe stuck out most in everyone's mind the day it occurred it was when farmer Johnny Georges came out to promote his idea called "The Tree-T-Pee." At one point in his presentation he forgot his pitch and there was a humongous silence. Johnny's been a farmer for over 20 years and it turns out had a very simple and extremely innovative idea. His product, Tree T Pee, is meant to conserve water through irrigation, and has served to do so quite effectively. The amount of water used per tree has gone from 25,000 gallons per year down to 800 gallons per year.
While that in itself is unbelievable, what Johnny was selling his units for was even more insane. Each unit cost him $3.59 to make and he was selling them for $4.50. At that point in the show he had sold 127,000 units. This is when things got awkward and Georges was getting skewered by the Sharks on his margins.
Mark wants to know why Johnny is only asking $5 per Tree T Pee, and not upwards of $10 or $12. Johnny says that he is working with farmers and they are purchasing several thousand in a purchase. Mark says why not even $7, and Johnny says that he always just tries to be honest since he's working with farmers.
The video went from one of berating and the sharks not understanding this strategy to something that went viral. All Johnny wanted was to be fair to people. He hadn't really thought of the business side. This was one of the rare "do good" moments the show has ever seen. Check out the clip below and see how Johnny is doing today after the clip:
As of 2016 you can get the Tree T Pee online at their website. That said they currently are only offering the black version (they have removed the white version from their listings) as their testing has shown that it is actually the best version for all types of trees. The Tree T Pee is currently available for under $8 which seems to be a great value. The Tree T Pee appears to be doing quite well and the company currently boasts over 43,000 likes on Facebook. It looks as though Tree T Pee is fulfilling Johnny George's vision of doing good around America for farmers.
Tell us what's wrong with this post? How could we improve it? :)
Let us improve this post!