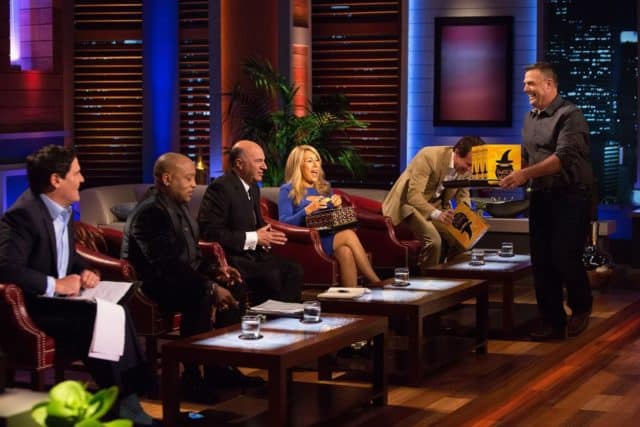 As much fun as it is for me to watch Shark Tank for some of the amazing but also embarrassing business ideas that come through the door, you have to give credit to the sharks as well. While I think the show could make it regardless of who the 5 sharks are, it's obvious that these five have a great chemistry and have been working long enough that they play off of each other pretty well. I mean does anyone really notice when Barbara Corcoran isn't there? Didn't think so.
A staple line of the show is "I'm Out," or you might hear one of them say "For that reason I'm out." It's a good line that everyone's gotten used to and on occasion one of the sharks will give a somewhat funny reason for why they're out and when they say "I'm out" it's almost funny.
But the internet decided to take "I'm Out" and make it much funnier by creating an "I'm Out" meme. Below are 11 that I've collected that should give you a smile. Enjoy!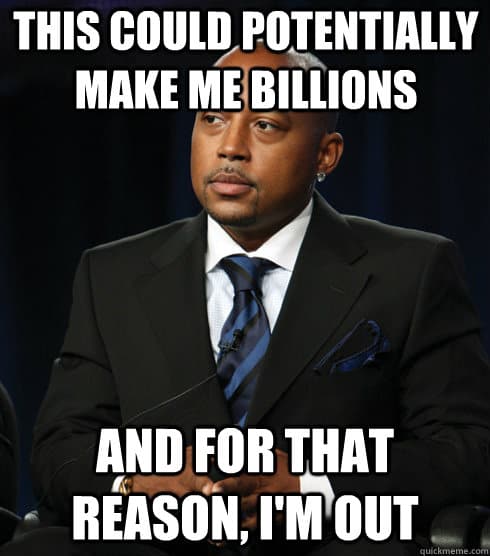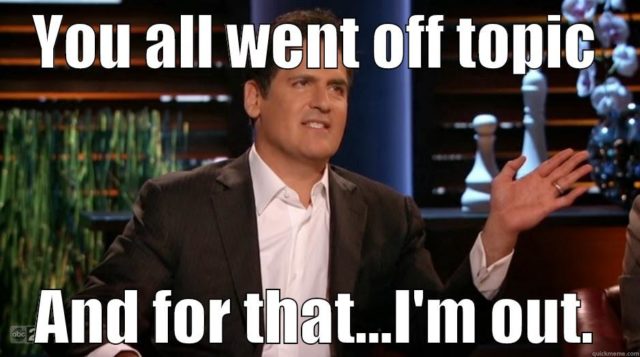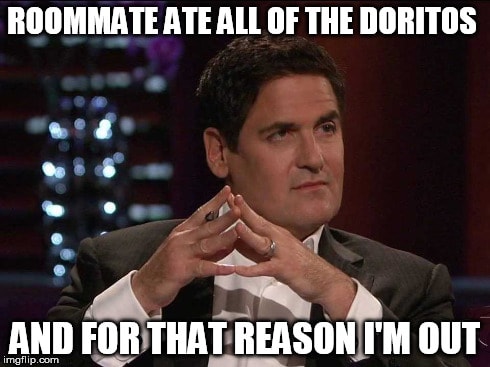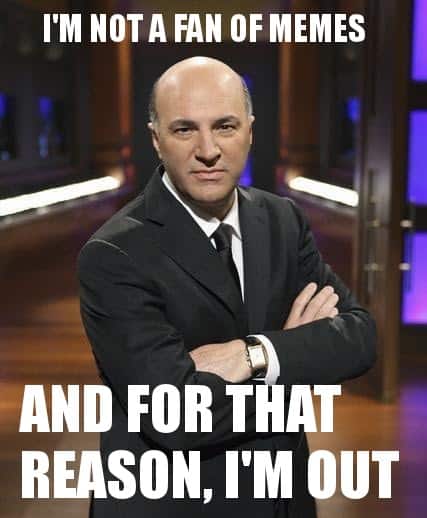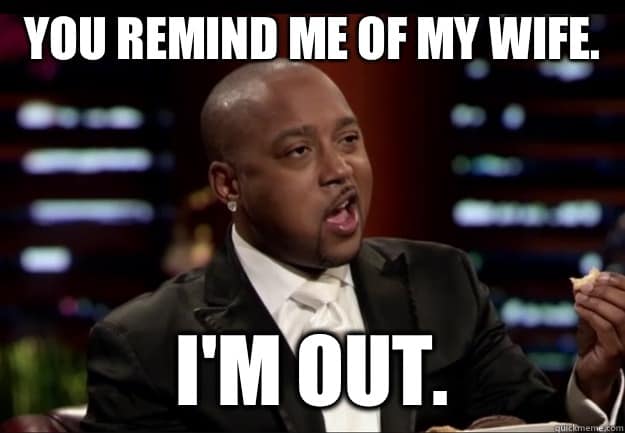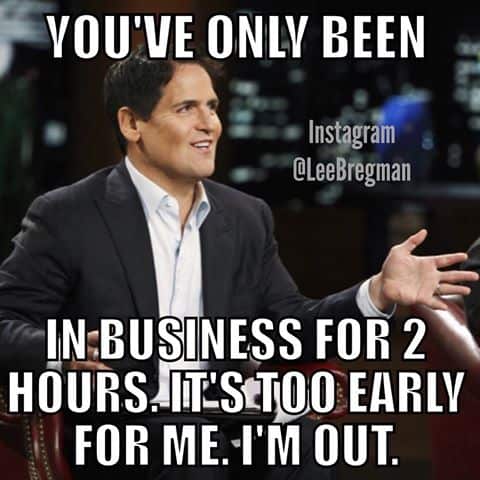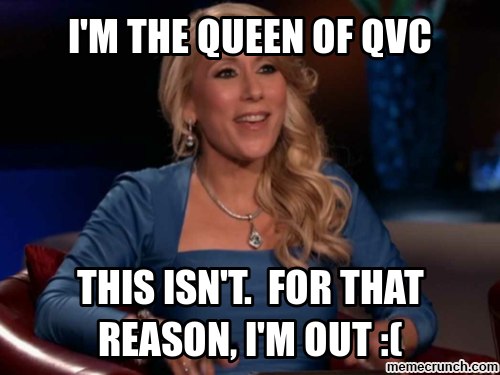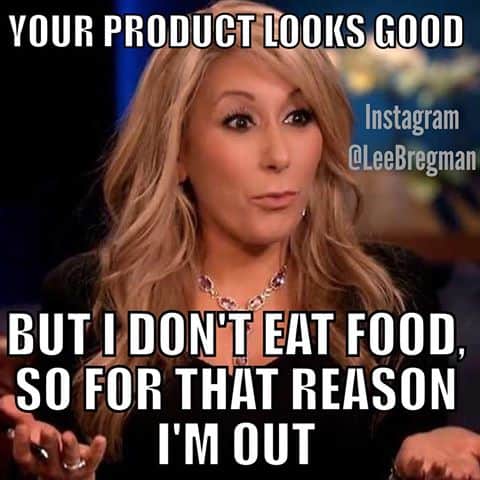 Tell us what's wrong with this post? How could we improve it? :)
Let us improve this post!