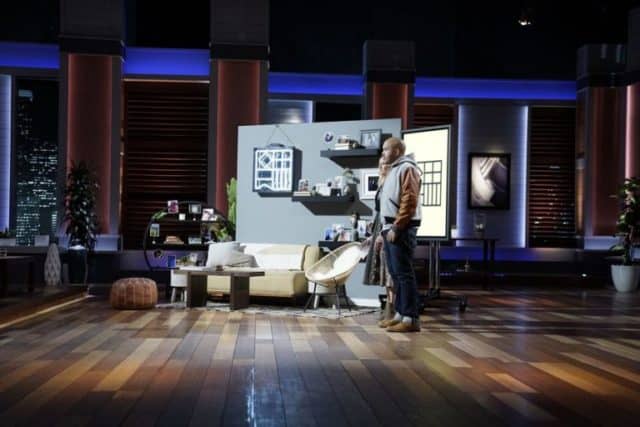 Shark Tank came back with a vengeance this week with the highlight by far being the Under the Weather pods. But what investor wouldn't be impressed in a company that made $2 million in revenue with unbelievably good margins? Rick Pescovitz ultimately decided to go into business with Lauri Greiner instead of Kevin O'Leary, but even Mark Cuban remarked on how impressed he was with the pitch. "We have spent $11,000 on advertising in two years," Pescovitz tells Cuban. "That is incredible," says Cuban, who goes on to offer Pescovitz a deal.
But now it's time to move onto the next episode. We begin with a company called Flag. According to the Shark Tank Blog:
Savannah Cowley and Samuel Agboola seek and investment in Flag, their free photo printing app. The app ships free, high quality photo prints to "customers," but the photos have advertisements on the back. They claim the photo paper is higher quality than what others offer, and it's still free.
Flag got started back in February, 2014 with a successfully funded Kickstarter campaign that raised $169,187. Since then, there were numerous delays in rolling out the final product. The app finally launched in June, 2016 — more than two years after the Kickstarter funded.
To make the model work, they needed advertisers. So far, they have over 1,500 paying advertisers including SquareSpace and VISA. In exchange for free photo prints, users have an ad on the back of their photo. It's literally an ad nobody will throw away. Flag doesn't sell names, addresses, or any other kind of user data, but they do share your photo's EXIF data, zip code, and the contents of your photo with advertisers. Presumably, they can estimate your income, interests, and where you spend your free time.
So far the business sounds like a no-brainer and personally I think Mark Cuban is going to eat this one up. We still haven't seen all their numbers so that could make things a little dicey. However, the business has already proven they can attract advertisers which is something internet savvy Cuban is going to love. Only time will tell.