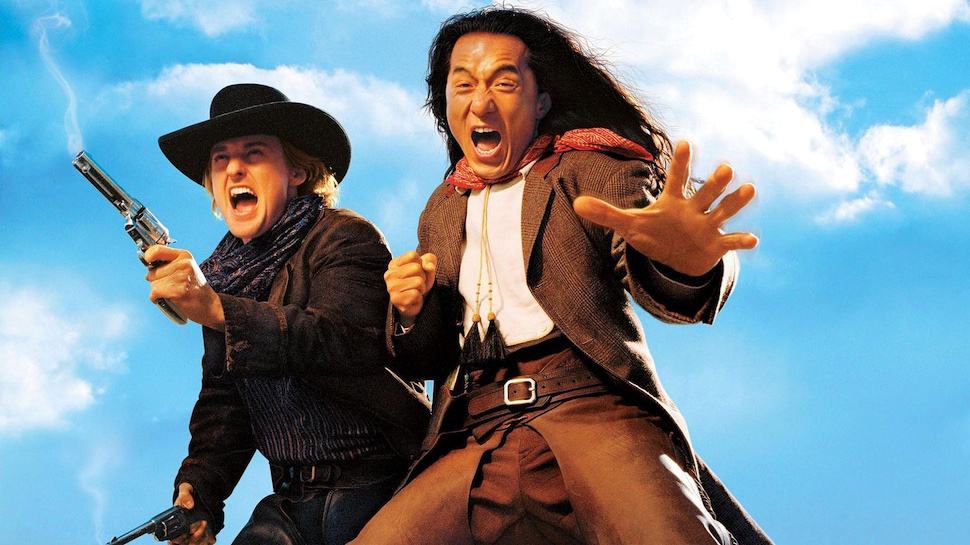 Some people might remember the Shanghai movies from the 2000s, which starred Jackie Chan and Owen Wilson. First, there was Shanghai Noon, in which a Chinese guard and an American bandit teamed up to rescue a Chinese princess. Second, there was Shanghai Knights, in which the Chinese ex-guard and the American ex-bandit team up for the purpose of seeking revenge for a murdered father in London. On the whole, the two Shanghai movies were not particularly serious in nature, but they proved to be rather entertaining, as shown by the fact that they managed to bring in more than $180 million at the box office.
Given said number, it should come as no surprise to learn that there was interest in making a follow-up to Shanghai Knights, which would have been called Shanghai Dawn. Not too much was ever said about what the third movie might have focused on, but there was some mention of the Pyramids as well as other locations situated in Africa. Unfortunately, it is now 2018, while the first two Shanghai movies came out in 2000 and 2003, meaning that interested individuals have plenty of reason to be curious about what happened there.
Will We Ever See "Shanghai Dawn" On the Movie Screen?
Since the most interest in Shanghai Dawn was in the 2000s, interested individuals might have given up on the chances of the Shanghai franchise making it on to the movie screen. In fact, most people who were interested in the matter had assumed that the Shanghai franchise had been suspended on an indefinite basis, which was the natural conclusion based on a complete lack of information. This seems to have been the case, but currently, there is reason to believe that the situation might have changed.
In short, MGM made an announcement in May of 2015 that it would be going ahead with the production of Shanghai Dawn, which is rather remarkable considering that the news came out more than a decade after the release of Shanghai Knights. Moreover, the announcement wasn't isolated because it was followed up by a number of other announcements that provided interested individuals with more information about what was happening. For example, it was confirmed that both Jackie Chan and Owen Wilson would be making returns as their characters. Likewise, it was confirmed that Lucy Liu was expected to make a return as well. On top of this, September of 2016 resulted in the release of information that the Napoleon Dynamite director Jared Hess would be directing the movie, while its script would be written by a team-up between Alfred Gough and Miles Millar, who were the ones who came up with the two main characters in the first place. In other words, there has been a fair amount of information released since that initial announcement, which suggest that the project is moving forward to some extent.
Since September of 2016, there hasn't been much news released. However, an interview with Owen Wilson in June of 2017 confirmed that both he and Jackie Chan were still interested in doing the movie, as shown by the fact that the two had a discussion about actually getting the production off of the ground. As a result, while official information about Shanghai Dawn has been rather scarce in recent times, it might be a bit too premature to be panicked that the movie has been shelved once more.
We'll Just Have to Wait
For the time being, there isn't much that interested individuals can do besides wait for further information to come out. After all, next to nothing has been revealed about what they can expect from the movie, save that presumably, it will be similar in nature to its two predecessors. As a result, there isn't really anything that can even be speculated about.
With that said, it will be interesting to see how Shanghai Dawn will do once it has been released for the movie-goers out there because of how the times have changed. Amusingly, it has been so long that the Shanghai franchise might actually benefit from the wave of nostalgia that has been hitting Hollywood in recent times, though fortunately, there is nothing so far to suggest that Shanghai Dawn might be a reboot of all possible things.
Tell us what's wrong with this post? How could we improve it? :)
Let us improve this post!