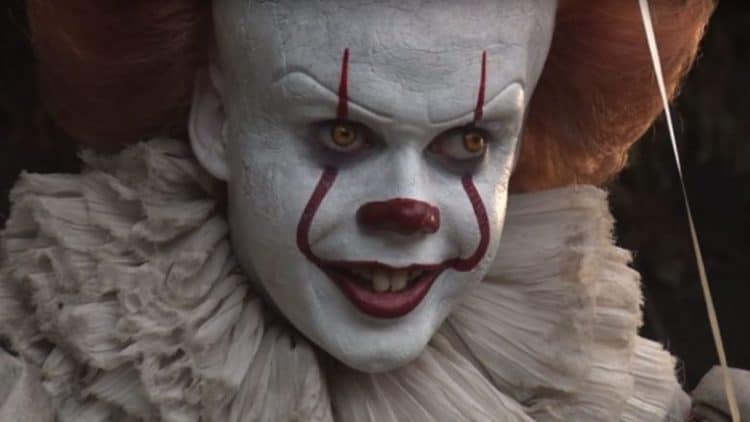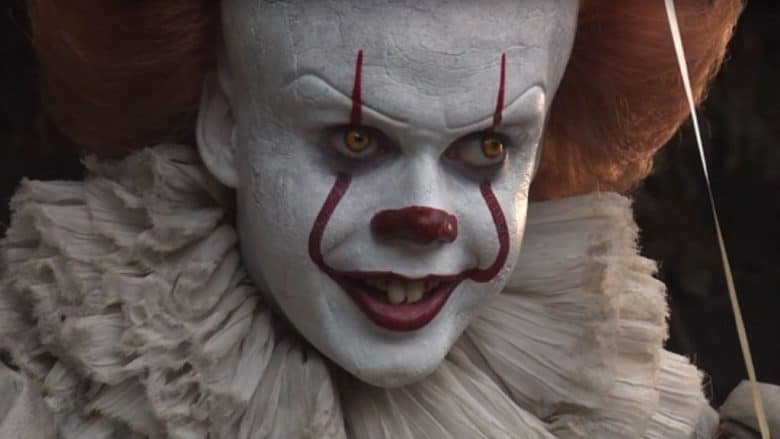 Michael Kennedy of ScreenRant brings up a theory that makes a lot of sense considering that it's true how we don't hear a lot about how IT first took on the form of Pennywise or why the creature would choose a clown of all things to keep replicating over and over. Of course back in the day clowns were looked upon, especially by children, as funny and even safe since they represented something positive and altogether fun. But for adults clowns are usually kind of an oddity that is to be enjoyed, tolerated, or avoided at all costs, or something in between those various reactions. For a creature that operates on getting its prey to trust and willingly come to them however IT couldn't have picked a better costume, at least for a certain time period. It makes sense that the creature would take on a form that it found useful in luring its prey, but would then kill the person whose identity it had taken, and possibly all those that knew the person to keep the secret safe. Given that IT was a creature that had existed for billions of years and was capable of so many different things it's easy to assume that the creature isn't dead yet, but has had enough of Derry and enough of the Losers. Also given the fact that King loves to toy with different dimensions creatures that defy all rational and reasonable description it's easy to think that IT is still alive and has taken on another form elsewhere. What isn't easy to believe is that insulting the creature or standing up to it is the way to bring about its defeat. That's just lazy storytelling there.
I hate to say it over and over, but King really dropped the ball on this one since he built up such a great story and had so many working parts that came together to create something that was utterly terrifying. The fear of clowns, the other fears that the Losers had, everything that IT had done to torment them over the years, and the vendetta that the creature and the Losers had against one another, that was absolutely classic. It was a moment in literature and then movie history that was bound to be something that we would likely remember for many years to come. Then the lot of us got to the ending and found out that IT had taken the form of a giant spider and had laid eggs. An extra-dimensional creature, billions of years old, was bested by a bunch of kids, and in the end was bested again, and killed, by the same people, now adults, and had its eggs stomped to pieces. A creature that could have killed them all with barely any effort was taken out by a bunch of folks that proved more than once that their fears were greater than they could control at times, and IT simply didn't get it done. One has to think that for longer than Derry existed it had the patch of ground it had claimed as its own worked, it was an apex predator that could hide among the people and made it possible for some of the worst things to happen in the town without a lot of people feeling one way or the other about it. Heck, Ben was being tortured by Henry Bowers and his gang and an elderly couple rode right by them without stopping.
IT had a massive amount of influence over the town and its people for so long that thinking it could be bested is a matter of realizing just how arrogant it became. Being able to be seen by whoever it chose was a huge boon, while remaining invisible to others at the same time was even better since the creature could move about with impunity. It's a big statement that people are unnerved by and even afraid of clowns that might have made King force this form upon it and keep it there. Of course the creature has taken on other forms throughout the book and the movies, but the clown has been by far the creepiest since it's the one that has given people the creeps on a constant basis. Still, the theory that the creature took on the ruse of Pennywise after realizing just how easily it could allow its forays into humanity is kind of interesting since it indicates that like any good hunter the creature knew the value of remaining as low key as possible and was an expert at camouflaging itself in order to blend in and increase the fear stimuli in those it was trying to eat. Clarisse Loughrey of the Independent has her own take on this matter. This is a very intriguing and sensible idea for a creature that was born of pure chaos, and it's one that can't really be denied since it's a logical basis that gives rise to just WHY it became a clown.