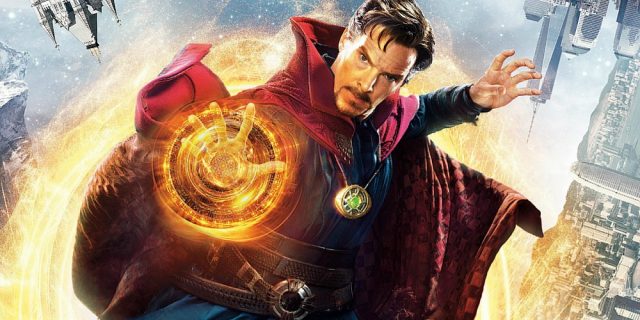 While Doctor Strange is hardly intended to be a comedy, there's been some hilarious things coming out this week from the Marvel hit. Earlier this week we shared a brief reel of outtakes from the movie which shows the brighter side of Benedict Cumberbatch. While the clip is only about 30 seconds you get enough to know just how much fun actors must have had on set. But today's clip from Doctor Strange is infinitely funnier. It's a rendering of Doctor Strange with unnecessary censorship.
Unnecessary Censorship refers to the practice of adding censor bleeps, mosaic blurs or black bars to source materials that were neither profane or explicit to begin with. The bleeps are typically dubbed over words to make it sound as if they were explicit. Mosaic blurs and black bars are placed over people, objects, or text to make it appear as if they are covering up said explicit material.
As all of us know, Jimmy Kimmel's show is a master of this art. However, he's got some new competition because DailyAsgardianNews has made this Doctor Strange video that will never, ever allow you to see this movie in the same way again.
Check out the laughs below: