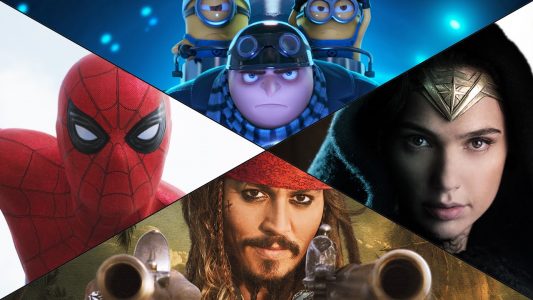 With a new year comes the promise of a fresh start: something new to break up the monotony of what's come before. This is as true in life as it is in movies: a fresh new crop of films ushering out tired holdouts from 2016.
While the early months of the year are often a dumping ground for the last year's rejects and outright filler before the blockbuster months of summer and the prestige months of the fall, this trend has fast been changing. The absolute lack of strong competition means that the right kind of blockbuster — the kind that would get overlooked in the packed summer season — stands a chance to make as much money as their more popular cousins.
After all, Martin Scorcese's Shutter Island was released in February and made nearly $130 million at the domestic box office. The first Hunger Games came out in March and made over five times as much. Fifty Shades of Grey, Kingsman: The Secret Service and Deadpool all debuted on Valentine's Day weekend while proto-blockbusters like Furious 7 and The Jungle Book dominated April..
Don't think for a second that Hollywood hasn't noticed what's been making money, and when. More would-be blockbusters and high-end movies are releasing this Spring than in any other year in my lifetime: making for a more crowded — not to mention interesting — slate of movies than in years past.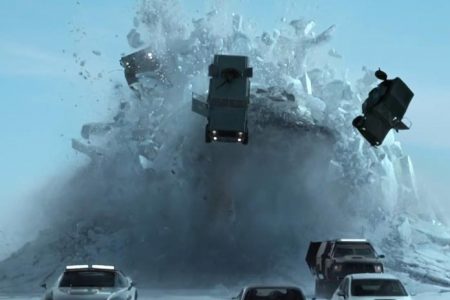 10) The Fate of the Furious — I still can't say how this franchise rose above the baseness of its premise, but the series has been firing on all cylinders for the better part of a decade now. Fourth installment Fast & Furious took the silly Point Break wannabe to the darker, more grounds of a revenge thriller. Fast Five somehow became the best heist movie of the 21st century, with Fast and Furious 6 on its heels as an incredibly action film. After Paul Walker's emotional sendoff in Furious 7, the question of if — let alone should — these movies could be continued became a central question to fans of the long-running franchise.
The Fate of the Furious — the series' eighth installment — will settle the debate one way or another. With the rest of the cast returning and a new nemesis to face — including a traitorous Toretto — the Fast crew must take on their leader in the name of what's right. Looking like as much mindless fun as the preceding entries, you'd be hard-pressed to find a better action movie to spend your pre-summer dollars on.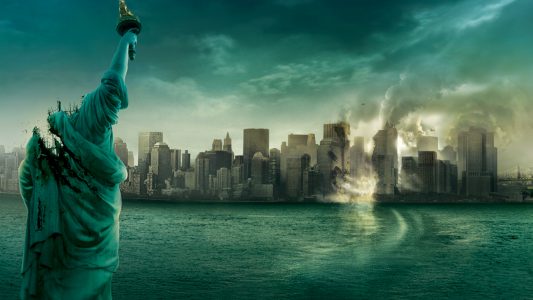 9) God Particle — Best remembered as the movie that made millions of people motion-sick at the movies, Cloverfield has perplexingly transformed itself into the episodic horror franchise that John Carpenter originally wanted Halloween to be. With each tangentially-related entry building on wholly unique — and increasingly bizarre — premises, barely linked by the events of the first movie, it has transformed itself into a dependable series for horror fans looking for something other than the usual slashers to watch in theaters.
Although not much is known about the forthcoming God Particle, it follows a space station crew whose experiment seemingly makes the Earth disappear. With J. J. Abrams's guiding hand at work — and the Cloverfield brand backing its left-field premise — it's promises to be early 2017's most interesting genre entry.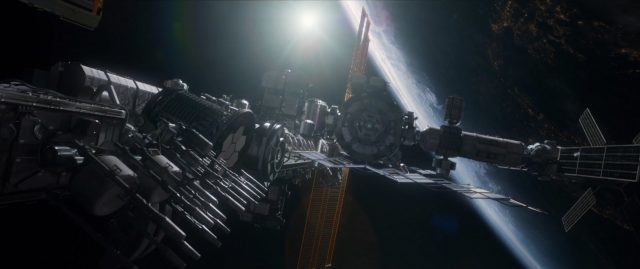 8) Life — Sometimes you want something different: something crazy and "out there" and nothing like anything you've ever seen before. Sometimes you want the God Particle; sometimes you want Under the Skin. Other times, though, you just want something familiar: a perfectly made representation of the kinds of movies that made us love the medium in the first place.
Life — a latter-day throwback to 1979's Alien — is an example of the latter. While nothing about it seems to be breaking new ground, it doesn't have to. Directed by the dependable Daniel Espinosa (who has previously helmed Safe House and Child 44) and penned by accomplished genre scribes Rhett Reese and Paul Wernick (of Deadpool and Zombieland fame), it looks like one of the Spring's safest bets at being good. That's even before getting into the exemplary cast, which includes Jake Gyllenhaal, Ryan Reynolds, Rebecca Ferguson and Hiroyuki Sanada.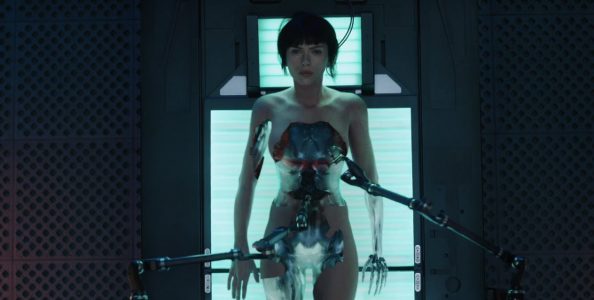 7) Ghost in the Shell — Although long a subject of controversy due to its casting decisions, Ghost in the Shell is a live action anime adaptation long anticipated by fans. The original cult sci-fi movie from Japan holds a legendary reputation in the West and notably inspired — although some might say was ripped off by — The Matrix.
Hollywood is pulling out all the stops for this one. Beyond its exceptional (if notably white cast) — including Scarlett Johansson as protagonist The Major — its written by Straight Outta Compton's Oscar-nominated Jonathon Herman. The trailer looks the like the perfect mix of sci-fi action and world-fueled drama that made the first film so successful and shows off what might be the best production design of any film since Blade Runner. Rampant success or wretched failure, it'll be worth the price of admission just to see which it ends up being.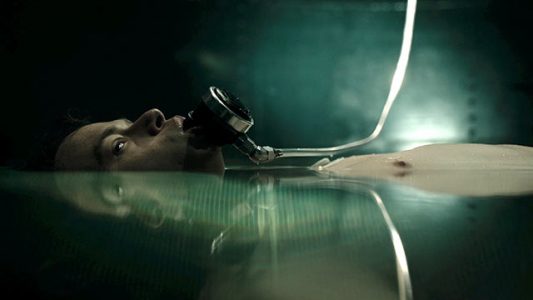 6) A Cure for Wellness — The early third of the year is increasingly becoming a proving ground for ideas thought too weird or extreme to take a foothold with general audiences. Foul-mouthed superhero whose last movie appearance was the poorly-received X-Men Origins? Pornographic bondage flick whose source material started out as particularly seedy Twilight fanfiction? Throw it against February and see if it sticks.
Despite seeing its bizarre, minimalist trailer nearly a dozen times, I still don't know exactly what the movie is about. The nearest I can figure is a cross between The Lobster and Hadzihalilovic's Evolution, which has it on track to be the year's weirdest movie already. Either way, its haunting ad campaign, beautiful cinematography and cryptic premise have me on board.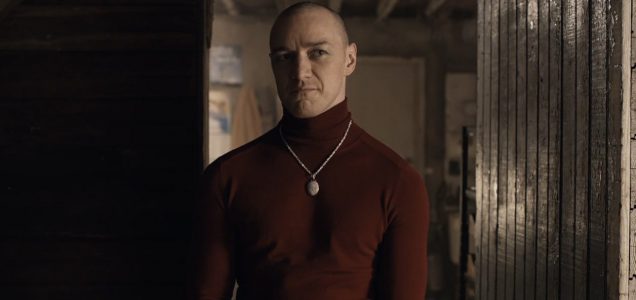 5) Split — Shyamalan's always been a controversial director. Despite hitting the scene with The Sixth Sense — a film whose direction and writing were both universally praised — he's been extremely his and miss with his follow-ups. Unbreakable and Signs were both great. The Village, although not nearly as clever as it thought it was, was simply okay. Lady in the Water, The Happening, The Last Airbender and After Earth, though, are considered among the worst movies to come out in their respective years. Even The Visit, which most at least praised for being a refreshing return to form, was terrible.
If any movie can return Shyamalan to his former glory, Split is the one. Starring the always incredible James McAvoy, it follows a group of women abducted by a man with twenty-four different personalities to complete a ritual to bring out a 25th. The premise is disturbing, the cast exceptional and early word-of-mouth is strong. We can only hope to get more movies like this out of its inconsistently skilled director.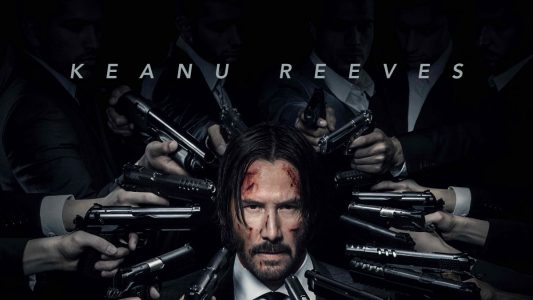 4) John Wick: Chapter 2 — The first John Wick was uniquely suited to serialization. Headed by aging star Keanu Reeves and helmed by an experienced stunt coordinator, it was a hard-hitting, no-holds-barred action flick with a darkly imaginative, lived-in world and uniquely fleshed out characters. Judging by its riveting trailer, Chapter 2 looks to live up to its forbearer's extensive world building.
With the first's key creative players returning for the second outing — including its director, screenwriter and star — there's little doubt that this follow-up is in good hands. The trailer demonstrates the same power-house, in-camera stunt work and lavishly envisioned world building that made John Wick one of 2014's must-see films.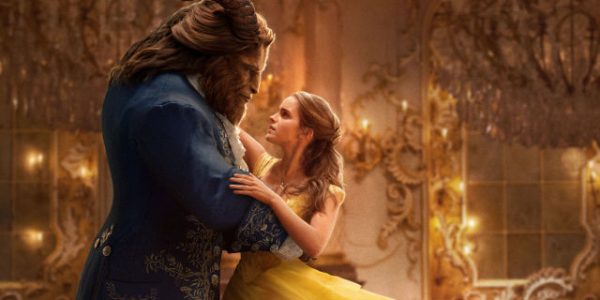 3) Beauty and the Beast — Disney has recently found a goldmine in remaking their animated classics. Maleficent offered an intelligent twist on a familiar — not to mention dated — fairy tale where the women were too often cast aside for princely heroics and a jaunty song about rival kings getting drunk. Cinderella was one of the most beautifully rendered films of 2015, and The Jungle Book actually made me care about a story that I've thought since childhood was boring.
This time around, however, Disney is tackling the best regarded film from their so-called Golden Age in the 1990s. From what we've seen so far, the new film seems up to the task set out by Disney's first Best Picture nominee. Its all-star cast includes Emma Watson and Dan Stevens as the titular couple, plus Luke Evans, Ewan McGregor, Emma Thompson, Ian McKellen, Stanley Tucci and Kevin Kline. The film's production design and costuming is possibly the most gorgeous I've seen outside of a Guillermo del Toro movie and the trailer promises a product that is both true to the original and filled with its own set of surprises. With Disney's track record in the matter, this one can hardly miss the mark.
2) The Lego Batman Movie — Of 2014's great films, none was more surprising than The Lego Movie. Ostensibly nothing more than a 90-minute commercial aimed at impressionable children, it proved to be a bitingly intelligent comedy with an elaborate plot, intricately realized character, high-end animation and one of the most surprising twists of the year. It was hilarious, infectious and, above all, massively entertaining.
Most spinoffs to similarly surprising hits don't muster the kind of enthusiasm that The Lego Batman Movie has. Then again, most don't have massive ad campaigns that blast the drawn-out grimdark seriousness of the character's recent cinematic misfires that show us that the dynamic duo behind the first film understand why it was successful the first time around and that they can reproduce the same qualities again. I would be shocked if this didn't end up being the best Batman movie to hit theaters since 2008's The Dark Knight.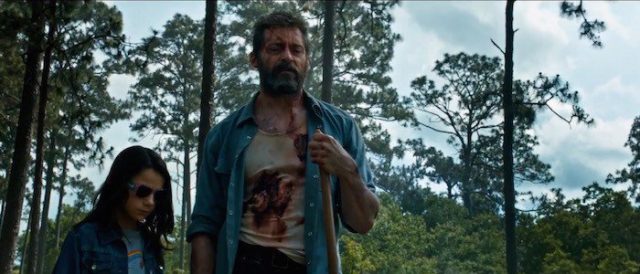 1) Logan — It has been a wild ride for the X-movies. Things were off to a resplendent start with 2000's X-Men and its increasingly ambitious follow-up. But then The Last Stand happened. Then X-Men Origins and The Wolverine happened. With the course-corrections taken with First Class, Days of Future Past, Deadpool and Apocalypse, however, Fox is back on track with making must-see superhero movies again.
The latest Wolverine movie — supposedly the last to star Hugh Jackman — is a R-rated action movie suitably hard-edged for a man with regenerative powers and metal claws that shoot out of his hands. It's the realization of the dark future promised in Days of Future Past — essentially Blood Father in yellow spandex — and if that doesn't get your motor running, I don't know what will.