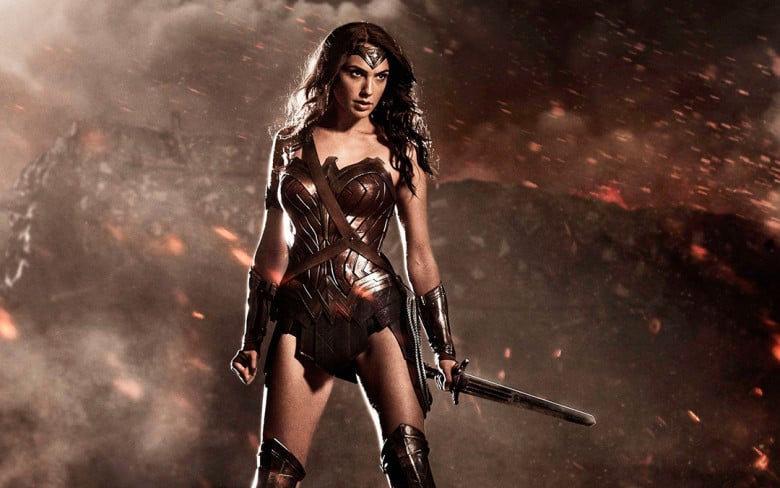 I have to say that even though Wonder Woman isn't out in theaters right now I'm impressed at the complete 180 it's done as far as perception goes. Only a few short weeks ago people were complaining at how little the movie was being marketed. Then all of a sudden as if by design (which I'm convinced it was by design) the movie started releasing images and videos left and right. Then another wave of accolades hits as early screenings tested through the roof. Many are saying that DC is righting the ship with this film and it's the movie they've desperately needed. And now another fantastic piece of information was released.
Wonder Woman is this summer's most anticipated blockbuster according to Fandango's 2017 Summer Movies survey. The Gal Gadot-led film comes in first, followed by Spider-Man: Homecoming, Pirates of the Caribbean: Dead Men Tell No Tales, The Dark Tower, and Dunkirk. The survey was conducted April 27 through May 19, getting responses from over 10,000 Fandango users.
Pretty impressive when you look at the company it's in. Here's what Fandango's managing editor said:
"It's a thrill to see Wonder Woman command the top spot on our most anticipated summer movies list," said Fandango Managing Editor Erik Davis. "Early screening reactions are positive, with audiences responding favorably to the film's exciting blend of action, adventure, humor and romance. Plus, fans have been waiting their entire lives to see a live-action Wonder Woman movie, and the film's breakout star Gal Gadot makes it worth the wait."
Of all the films on that list I'm pretty sure Dunkirk will be the best but again, pretty impressive that Wonder Woman is shaping up to potentially be the highest grossing film of the summer. According to Newsarama
In a seperate survey, 92% of those polled said they were "excited to see a standalone female superhero movie" and that 87% "wish Hollywood would make more movies featuring female superheroes." According to Fandango, Wonder Woman presales are exceeding those of 2011's Captain America: First Avenger.
Tell us what's wrong with this post? How could we improve it? :)
Let us improve this post!