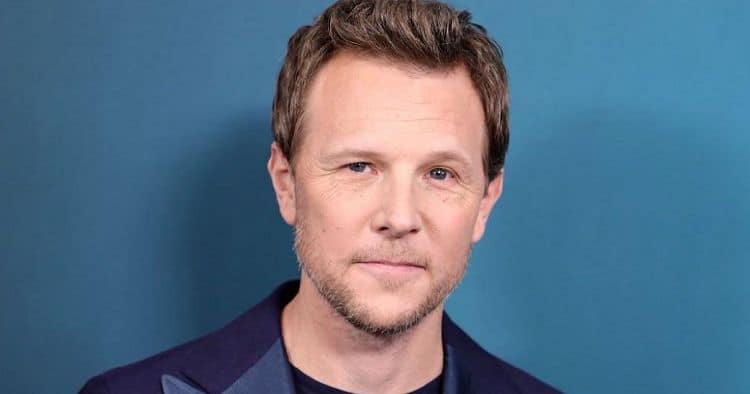 When Shane Johnson was born, he was born into a typical American family. He likely had no idea just how big he'd become as an adult, and we imagine he's still pleasantly surprised just how far into the game he's made it. The talented actor has had numerous jobs that allowed him to build a substantial fanbase, and he's not showing any signs of slowing down. His life is his life, and he's looking forward to spending it doing what he does best – acting, entertaining, and living his dream. Here is everything you've ever wanted to know about him.
1. He is from Washington
He's a man who grew up in Washington State. He knows a thing or two about the Pacific Northwest and what that season has to offer those around there. He graduated from the Ephrata High School in Washington almost 30 years ago. His graduation year was 1994.
2. He is in His 40s
Believe it or not, he's not nearly as young as he looks. Clearly, Johnson spends time caring for his appearance and his mind and body, and that is precisely why fans are shocked to learn that he is in his mid-40s. He was born on February 29, 1976.
3. He is a College Graduate
Following his 1994 high school graduation, he made the immediate decision to go to college. He knew it would be his desire to further his education, and he did just that. He enrolled in courses at Whitman College, which is located in Walla Walla, Washington. Say that three times fast – it doesn't even sound like a real place. He graduated four years later in 1998.
4. He is Only 11
He might be 45, but he's a leap day baby. He's born on a day that only rolls around on a four-year schedule. Technically, this means he's only had a chance to celebrate his birthday 11 times other than the day he was actually born. We would love to know if he chooses to celebrate on February 28 or wait until March 1 since he's officially a day older that day.
5. He Takes Time to Prepare
Here is a man who does not play games. When he is tasked with taking on a role or two for his job, he does it all the right way. For example, when he took on the role of Michael King in the movie named for the character, he did so by preparing for his role months in advance. He knew what it would take to play this character, so he did the work.
6. He is Not A Believer
When it comes to the paranormal activity that some people believe, Johnson does not consider himself a believer in that type of thing. However, he would like his fans to know that he does believe there are things going on in the world at times that cannot be explained – and he chooses to keep an open mind about those things. While he doesn't consider himself a typical believer, he's not a non-believer, either.
7. He is a Husband and Father
However, he chooses to keep that aspect of his life as private as possible. He does not share his personal life with his fans, but he does enjoy his time as a husband and a father. He and his family make it a point to spend quality time together, and they appreciate that they can do that out of the public eye.
8. He's on Instagram
He's on the gram, and he has around 90k followers. His fans clearly love him, but you won't use this page to learn a ton about him as a person outside of his work. He's happy to share his work, and to share what he's been doing outside of his personal life on here, but he's not someone who shares much of his behind-the-scenes life with anyone.
9. His Wife is an Actress
Her name is Keili Lefkovitz, and she's also an actress. She works hard, she loves her husband and her sons, and she is the only girl in the house. She and her husband have been married for more than 16 years, together for more than 22 years, and they are really living their best life together. Most of this is due to the fact that they keep their life as private as possible.
10. He's a Private Man
If you want to know about his personal life, you won't find him discussing it much. He prefers to work hard in front of the camera and play hard without a camera in his face. He's a guy who puts family first, work second, and he makes the most of every moment.an actress
Tell us what's wrong with this post? How could we improve it? :)
Let us improve this post!