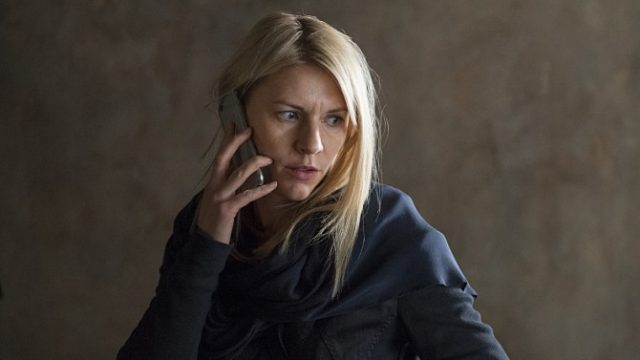 Although Homeland Season 6 might not be feeling quite as necessary as earlier seasons, at this point in time, it actually does seem much more relevant than before. Homeland fans know that Claire Danes plays Carrie Mathison, who is the female protagonist in the series. Interestingly enough is the fact that jazz music always seems to play when her mental state is a bit frenetic, like in Season 1 when blaring trumpets and erratically plinking pianos were central in the background music for Carrie's psychosis. At that time, she was in a quandary regarding character Nicholas Brody, played by Damian Lewis, in an intense storyline revolving around whether he was or wasn't a terrorist. So can season 6 be the best? Let's take a look.
No irritating Jazz
Now, Season 6 reveals that Carrie's psyche is far from that fragile place and the music proves it. That's one reason that Season 6 will be better than other seasons, no irritating jazz music. In Season 5, she foiled Berlin cyber hacks and Islamabad terrorist plots. And, since then, she and her daughter, Frannie, have set up shop in New York. Although there was no Homeland in 2016, Carrie has now rejected a major job offer working with the CIA. She was considering a job offer from Otto During, however, when we last saw her.
Foundation Manager
Now Carrie's Foundation manager from the past comes along in Episode 1 of Homeland Season 6 during a surprise visit for the express purpose of filling audiences in regarding the three months that passed between those offers and today, so to speak. Some of the facts include that she's happier and more stable now and the head of a non-profit dedicated to defending cases involving discrimination against Muslims. During, played by Sebastian Koch, says that she'll surely go back to what she's best at in no time at all. And, of course, audiences everywhere in TV land are rooting for her to do just that. They're all yelling at their TVs "Please don't become normal and boring, Carrie!" But, we're pretty sure that won't happen.
Handle on current events
Homeland Season 6 is actually taking place between the presidential election and the inauguration, which totals 72 days. And, another reason that Season 6 should be the best yet is its uncanny way of having a handle on certain current events. Carrie meets a man named Sekou Bah Jr, played by J Mallory McCree, while she's still working at the non-profit. He's a Muslim American who is under arrest for posting online videos that chronicle terrorist attacks from the past. Special Agent Conlin, played by Dominic Fumusa, contends that Sekou is an Isis terrorist, which is a storyline that makes Season 6 not only topical but pretty exciting as well. And, the fact that this season will be focusing on the President-elect in the days before his inauguration could make it very interesting indeed.
Casting
Other good news on the Homeland Season 6 front that could make it the best ever include some creative features of casting. Season 6 marks the return of F. Murray Abraham playing the part of the shady character, Dar Adal, as well as Mandy Patinkin playing Carrie's bearded ally, Saul Berenson. Also, back for Season 6 is Rupert Friend, playing Peter Quinn. He's the paramilitary assassin and on-again-off-again love interest of Carrie's. He suffered a massive brain hemorrhage during Season 5 and now spends his time pursuing other interests, like having drinks and smoking crack with hookers. It's looking like a sure thing that he's never going to come back from the brink of destruction and it's fairly evident in his slurred speech and vision impairment that will undoubtedly keep a good man down.
Although the Homeland Season 6 premiere entitled "Fair Game" only succeeds in skimming the proverbial surface of what is to come during the remainder of the season, judging by the season opener, it's starting to look as though avid viewers may be in for a lot more of the same. And, that means more brilliant works of genius from the series' creators Alex Gansa and Howard Gordon sprinkled with some amazing performances by Danes, Patinkin, Friend, and Berenson, just to name a few of the fantastic cast members that round out the series that viewers loved so much in prior seasons and are sure to love even more in Homeland Season 6.
Tell us what's wrong with this post? How could we improve it? :)
Let us improve this post!