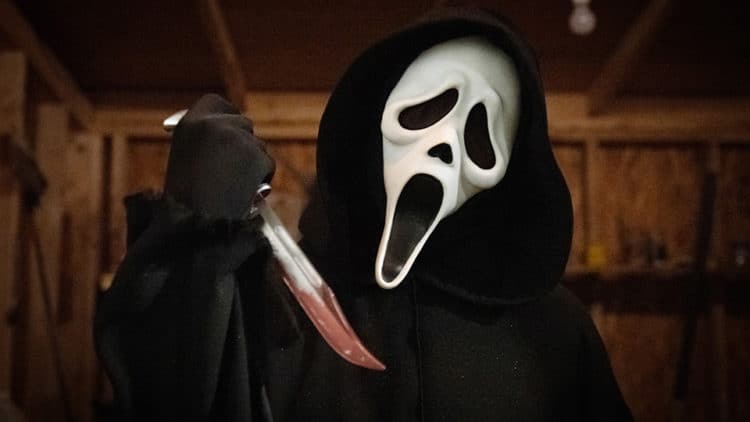 It's bound to upset a few people, it happens, but the spoilers that are coming that Scream fans might not want to hear, while others might be intrigued to know that, like usual, someone has tried to take something popular and surprising for at least half of the movie before becoming tired and uninspired once again. Also, keep in mind, this is an opinion, and if you enjoy the movie then more power to you. But the fact that the killers in Scream 5, yes, killers plural, were given the idea to keep the idea of Stab alive in a way that's less than inspired makes a person wonder why in the world people are still willing to make their way to the theater. But to be fair, there are a lot of movie franchises that quite a few people will gladly sit down for that others think are utter garbage. The upside is that the Scream franchise isn't garbage, but it is one of those stories that makes a person try to think of why folks are willing to see what is essentially the same story over and over.
What is kind of nice is that the stakes do raise a bit in this movie since one of the main characters from the series does end up dying, while the reveal of a couple of interesting facts might make some people roll their eyes when thinking of how it was attached to the story, while others will claim that it's masterful storytelling. But retconning the idea that Billy Loomis had an illegitimate daughter is almost cringe-worthy. Like it or not, the fact that the premise of this story is based around people who were addicted to a movie series that was based on a series of real murders isn't a new idea, and in a big way it feels like slapping another layer over something good, to begin with, but became inflated over time as things continued to get more and more out of hand.
Seeing a character that has seniority die is something that ups the stakes a bit for any movie franchise, and, likely, a lot of fans didn't think that such a thing could happen since Dewey has survived so much that he probably shouldn't have that it's likely that people assumed he was equipped with a full set of plot armor. But things do happen, and the general rule is that in a horror movie, no one is ever truly safe, since the threat is always there. In the Scream franchise, the plot armor wrapped around certain characters has been insanely strong for a long time now, but the fact that it's loosened a bit indicates that it might be changing in a big way. If there is a part 6, it's easy to think that it might be the end of the final survivors and that the franchise might finally end, or perhaps keep going and going much as certain other horror franchises have. A reboot or a remake doesn't necessarily sound like a great idea unless a few big changes are going to be made early on and throughout the movie.
There are plenty of people that are bound to stand up and say that of course, each Scream movie is unique, that they're great, that they're excellent in one way or another. I'd agree up to the second movie and then, well, things get a little too stretched out, like taffy left in direct sunlight. The daughter of Billy Loomis? The nephew of Stu Macher? One has to wonder if the relatives of every person that's been involved in the Scream movies would eventually be in danger if the movies kept going, and if the toxic fans that are the killers in this movie are going to be the norm from now on. One thing that every Scream movie has done over the years has been to keep people guessing as to who the killers were, but this is the one that leaves it kind of obvious since the innocence of Amber and Richie wasn't believable in the first place. The idea of keeping them front and center is pretty common, but after so many movies, picking out the killers has become a little too easy. It's the predictability of the movies that feels as though it's dragging this movie franchise down, and regardless of the box office numbers, it feels as though Scream needs a serious overhaul if it's meant to go on, and a lot bigger stakes. I get it, a lot of people still like and believe in the franchise, but at the same time, it's still very easy to wonder why. To each their own is the best motto to use in this case, especially since it's not a terrible tale, it simply feels as though following the second movie, things were put on autopilot and never taken off.