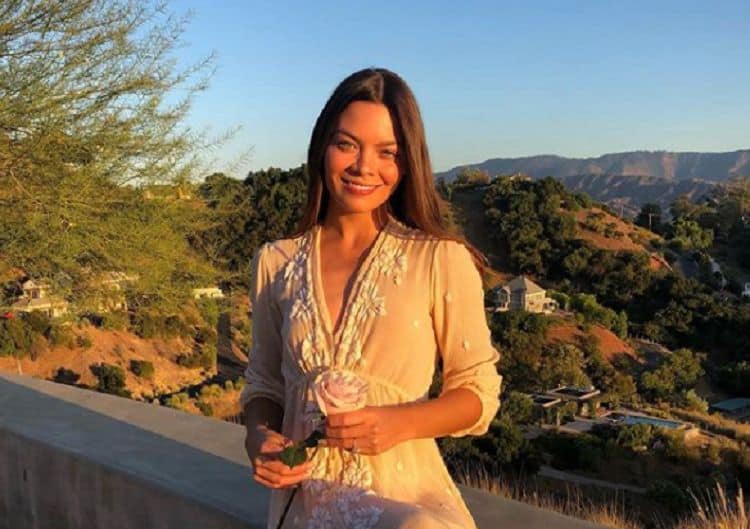 Anyone who was lucky enough to grow up in the 80s and 90s was at the perfect age to binge all the "Harry Potter," books when they were released (one at a time at an agonizingly slow pace). Eventually, we also got to see the movies come out, and that is where we all got to know Scarlett Byrne. She was the not-so-nice Pansy Parkinson – Slytherin ringleader and friend of Draco Malfoy and his less than intelligent friends. Scarlett Byrne, the actress, is nothing like the character that made her famous, and she's done a lot more than just that one amazing role. She's someone we should all get to know a little better, but you don't have to thank us for that right now. You can wait until you're done.
1. She's a 90s Girl
She was born on October 6, 1990. She spent an entire decade of her life in the 90s, which was such a great time to grow up. She knew all about the Harry Potter Series before she got the role of Pansy when she was 19.
2. She's From London
She was born in the 90s, and she was born in London. Specifically, she was born in Hammersmith, which is in London, which is in England, of course. We don't know much about the area where she grew up, but we do have a beautiful thought that it must have been a quaint village with lovely traits.
3. She Didn't Appear Until the Sixth Film
Despite the fact that we all knew Pansy from the beginning, she didn't actually appear in the movies until she was in the sixth. It was the Half-Blood Prince series, and she showed up then and there. She got to be in the last three movies as a result. Of course, you know that there are seven books, but there were eight movies after the seventh book was broken down into two.
4. She was In Vampire Diaries
When she was done with her Harry Potter stint, she also had another really amazing role in another really amazing situation. She was part of the Vampire Diaries show. She joined in 2015, which was the seventh season. She was in 12 episodes, though she was only on a recurring status. We loved that show.
5. She Posed for Playboy
In 2017, she made the decision to pose for Playboy. It's something many actresses have done over the years, and she made the bold decision to do so nude. Of course, she was proud of her work, but we think that it was her husband who was most proud of her work.
6. She Had a Famous Boyfriend
Speaking of her boyfriend, she began dating him many years ago. We don't know when, exactly, they began dating, but we know that they became engaged in 2015. His name is Cooper Hefner, and you might recognize his last name. He's the son of Playboy founder Hugh Hefner. His mother is Kimberly Conrad, Hef's second wife and mother to half of his four children.
7. She Got Married in Secret
They were engaged in 2015, but they did have a long engagement. Of course, they were both quite young being that they were only 23 and 24 when they got engaged. They announced in November 2019 that they had secretly gotten married. Not many people knew about it, but they did it on their own terms, and they are probably quite happy about that.
8. She's a New Mom
In March 2020, during the height of the global pandemic, she announced on her Instagram page she was expecting her first baby with her husband. Their daughter, Betsy Rose, was born August 24, 2020. She was born in Los Angeles. Congratulations to the new family of three.
9. Her Baby Has a Special Name
She and her husband decided to name their baby after Cooper Hefner's late grandmother. She passed in July. Her name was Betsy Aldridge-Conrad, and he was very close to his late grandmother. Her name is something he wanted his daughter to have, and we think it's darling that they chose a sweet name that represents family and love and the close bond the baby's father had with his own grandmother.
10. They Wed at the Courthouse
This is what we love. They didn't care to have a big wedding or to do things that they didn't feel necessary. They clearly just wanted to be married, so they went to the courthouse and did it. They even took a photo.
Tell us what's wrong with this post? How could we improve it? :)
Let us improve this post!