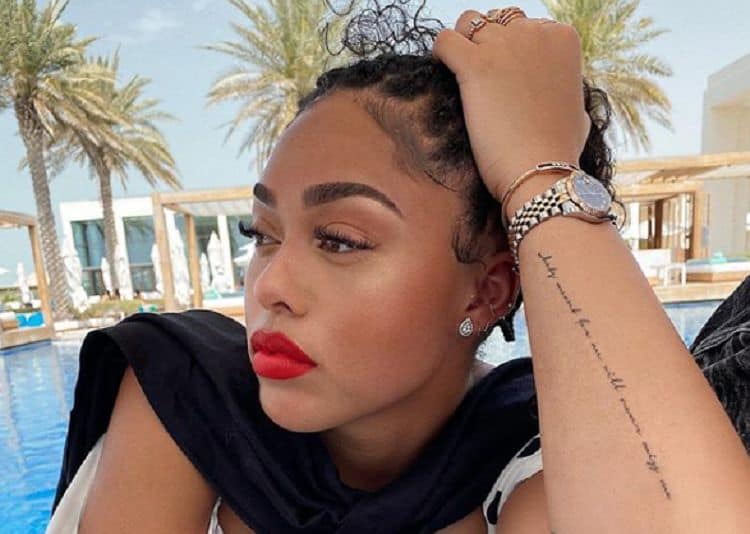 Believe it or not there are still plenty of people that are ready and willing to stand up for the Kardashians and even their friends, such as Jordyn Woods. But a lot of people that either don't care that much or just idly wonder why this family is worthy of any attention have come to wonder just how Jordyn Woods, who's in the news at this point because of a bit of trouble that she's caused among the Kardashian/Jenner clan, really got to be where she's at now. Some would guess that she's been something of a hanger-on when it comes to being friends with the family, while others would gladly insist that she's made her money and doesn't need to mooch off anyone. In a way both sides would be right, but the latter more so since Jordyn has made her own career and has managed to create her own reputation, though next to her famous friends it would seem that it kind of pales in comparison.
Being Kylie Jenner's best friend is something that a lot of individuals would love to be able to say since, honestly, the Jenner clan is filthy rich and can do pretty much whatever they want, whenever they want to do it. But Jordyn's reputation as a socialite didn't initially rise and fall with the family, as she has made her own way in the world. It's hard to argue that with a straight face however since the first time she was seen was on Keeping Up with the Kardashians in 2015. She even when on to appear in the Life of Kylie in 2017. You might think that this was just a good friend of the family getting lucky, but in all honesty Woods' mother is the manager of a public relations company and her father was a sound engineer, so there's some history with the limelight in her past. On top of that she was a model from the age of 6 to 9, meaning she's had a reputation that's been building for a while since she did get back into modeling by her choice this time when she was 18. At this time she's a plus-sized model for Wilhelmina.
Getting back into modeling was a big thing for Woods since she actually wanted to do it this time and was willing to check it out to see what she could do and what could become of it. Needless to say she does have her own reputation and her own career so anything she has with the Kardashians is not her only source of fame. Unfortunately while it might not be the only source at this point it is the biggest outlet that she's had when it comes to being known. She hasn't exactly been in the good graces of the many fans that watch and keep tabs on the Kardashians lately since she was accused of cheating with Khloe Kardashian's boyfriend, Tristan Thompson. According to sources Woods was seen at a party at Thompson's house following Valentine's Day and as you might expect the buzz about it became a full-blown affair that was confirmed by Khloe and her friends later on. One thing that doesn't make sense to a lot of people and seems to make it more of an attention-grabbing moment than anything is the fact that Khloe stayed with Tristan after finding out, and that Khloe is kind of a hypocrite since she's done her fair share of cheating too in the past.
But all that aside it would seem that Woods and Tristan were getting a bit too close for the liking of many people that happened to notice. The funny thing about this is how it doesn't affect anyone's life save for those involved, and yet it's the type of news that has likely gone out worldwide by now. Whatever happens with the Kardashian/Jenner clan seems to be need-to-know news and unfortunately tends to stain the news networks for days if not weeks and months on end. This is why this particular scene and many others feel less than real and more contrived than anything since the family seems to feel the need to stay relevant. Obviously this goes for their friends too.
But in all honestly Jordyn does have her own active wear brand and she did join with Kylie Jenner to launch a makeup line. So figuring how much the Jenner name has likely brought her on top of her modeling it still seems kind of strange how she's managed a net worth of $6 million. Many cynics would gladly say that being friends with the family has no doubt worked in her favor, and that should she be separated from them her net worth might go tumbling. It's all a matter of time until we really see what's going to happen. Of course if you're really itching for news you might want to switch from E! to an actual news station.