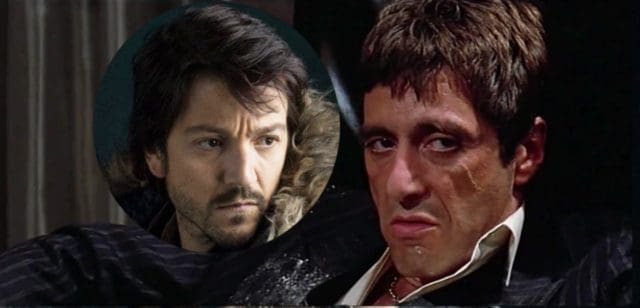 Last week we reported that Diego Luna had signed on to play Tony Montana in a Scarface reboot. At the time there weren't too many other people attached to the project. I remarked about how Diego Luna is a great choice for the film but had a hard time imagining how this thing would play out. But things just got really interesting today. It turns out that none other than the Coen Brothers have written a screenplay. No word as to whether or not they'll be directing (that would just be too weird) but knowing that they'll have a hand in this movie immediately makes me want to see it.
Director Antoine Fuqua exited the project due to his commitment to Sony Pictures' upcoming The Equalizer sequel. A search is now underway for a helmer to board the project immediately as the studio is reportedly keen on getting the new Scarface into production in the very near future. It's going to be very interesting to see who ends up being the camera on this one. By the way, who should play Manolo? Who should play Gina? Who should play Michelle Pfeiffer's role?
This is purely a joke but how great would it be if Manolo were Dwayne Johnson, Gina was Ariana Grande and Jennifer Lawrence is Montana's wife? In all seriousness though, who should play all the other roles? Can't wait to see who else gets cast in the film.
UPDATE: Peter Berg is in the running to direct!
Save
Tell us what's wrong with this post? How could we improve it? :)
Let us improve this post!