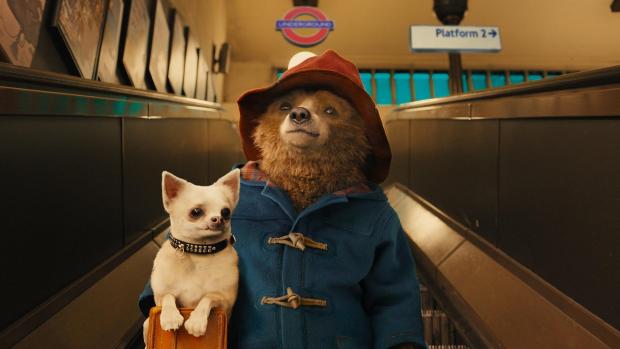 In 2014, Paddington managed to make $268 million at the box office, which was close to five times of its production budget of €38.5 million. Combined with what can be called an enthusiastic response from the movie reviewers, it is no wonder that the movie's success has inspired a follow-up called Paddington 2, which started shooting in October of 2016 and wrapped up in June of 2017. Now, seeing as how the follow-up will be released in the United Kingdom on November 10, 2017, it should come as no surprise to learn that the promotional efforts for the movie are stepping up, as shown by the recent release of a trailer.
For the most part, the trailer provided interested individuals with known information about Paddington 2, but manages to present it in a much more pleasing manner than otherwise possible. In short, Paddington has managed to become a beloved member of his new community, which is rather unsurprising considering his lovable nature. While he is searching for the perfect present for his aunt's 100th birthday, he comes upon a one-of-a-kind pop-up book in an antique store, with the result that he starts working in a wide range of odd jobs in order to save up enough to purchase it. Unfortunately, Paddington is framed for stealing the pop-up book by a disgruntled actor played by Hugh Grant, with the result that he is sent to a prison. Something that explains why the production for the movie spent so much time at HM Prison Shepton Mallet, which is a prison that opened up in 1625 but has since been closed down so that the space can be put to other uses.
Overall, the trailer for Paddington 2 is a rather charming presentation. It is impossible to tell whether a movie will be worth watching or not until it has been released, but if this follow-up manages to live up to its trailer, it should come as a welcome experience to those who loved its predecessor.
What Else Do We Know about Paddington 2?
Since Paddington 2 is so close to being released, interested individuals can find a fair amount of information about it with no more than a minimal amount of time and effort expended in the search. For example, we know who will be playing what roles in the new movie, though this is not particularly interesting information because most of the names are people making a return to reprise their roles from the first movie. However, that does not mean that all of those names will be familiar ones, as shown by Hugh Grant's new role as well as a number of other new names playing what are presumably new roles.
Besides the casting, the other people involved in the production are familiar names as well. For example, David Heyman remains the person in charge of producing it. Furthermore, Paul King is returning as not just a director but also a screenwriter, though it is interesting to note that he has been joined by Simon Farnaby when it comes to his writing duties. This should be seen as encouraging information, seeing as how this consistency should increase the chances that the factors that made the first Paddington movie so likable will be repeated in Paddington 2.
Save